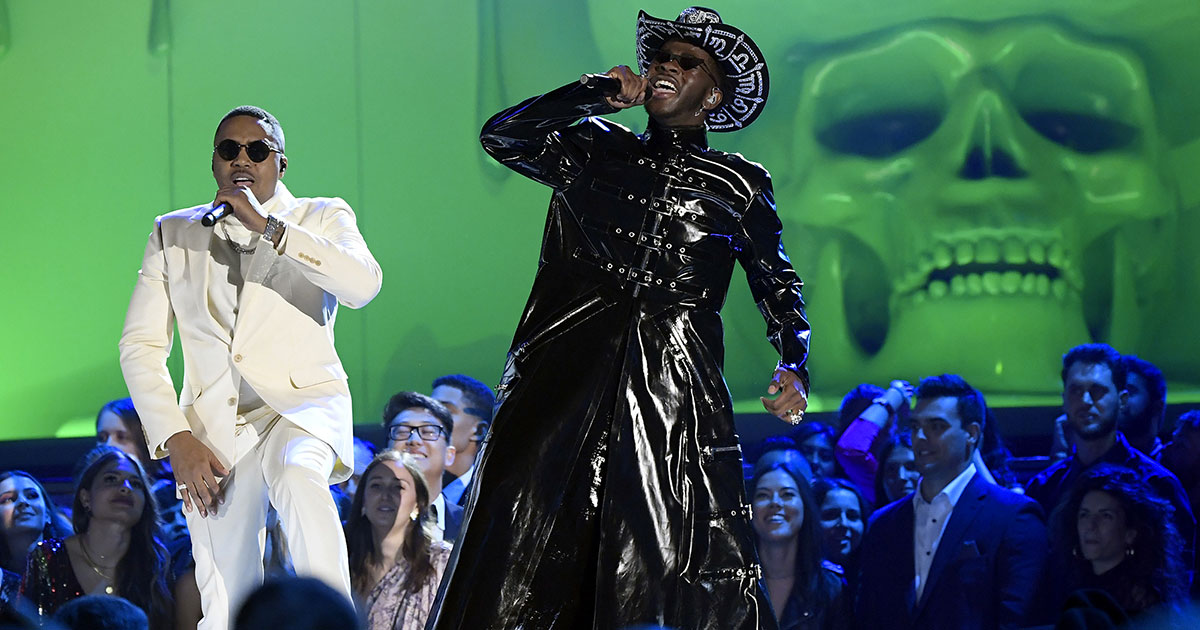 While 2019 definitely belonged to Lil Nas X, his Grammys debut turned out to be a family affair as he opted to make it a Lil Nas X & Friends moment.
As we know, "Old Town Road," perhaps better known as "Horses in the Back" by your lil' nieces and nephews, was the song that could not and would not stop streaming last year. Part of the reason for that is because Lil Nas X kept remixing the damn song over and over again.
The original remix featured the iconic Billy Ray Cyrus. After that, he saddled up with Young Thug and Mason Ramsey for another remix, and opting to cash in on the K-Pop wave, he threw RM of BTS on the "Old Town Road (Seoul Town Road Remix)."
In an impressive feat of stage design, Lil Nas X gave us Brandy and Monica "Boy Is Mine" vibes as he walked through different colored rooms, and as he entered each set, a different special guest performed their verse on whichever remix they were featured on. He started with BTS, moved on to Mason Ramsey and then closed out with the Big Kahuna himself, Billy Ray Cyrus.
The spectacle of every remix being performed with all of their guest stars (minus Young Thug, who was apparently not invited to the Old Town Ball) was sufficient enough.
Then Lil Nas X decided to add a lil' sauce on top by tacking on "Rodeo." But instead of his official co-star Cardi B, he brought out Big Nas for a brand-new take on the dark, trippy, droning cowboy-inspired track.
I'm not sure why Cardi B wasn't invited (or declined an invitation) onstage for the "Rodeo" rendition considering she was in the audience.
Cardi did make some faces after the performance, so hopefully, her exclusion wasn't shade on Lil Nas X's part? Who knows. He was, after all, a very dedicated and loyal Barb once upon a time…
Be the first to receive breaking news alerts and more stories like this by subscribing to our mailing list.