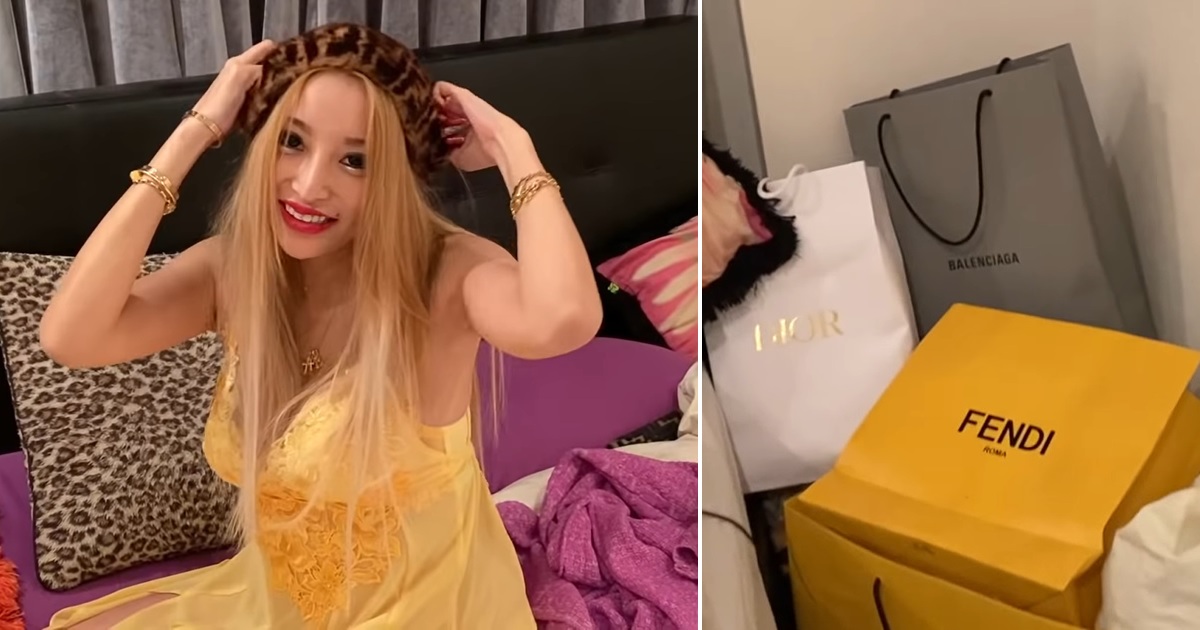 A gold digger is serious about her money. A Japanese model left her husband just one week after they got married because she had spent all of his money.
Earlier this month, model Kato Sari announced in a YouTube video that her divorce was finalized.
She left the wealthy real estate company manager one week after they tied the knot in September after he told her that he could no longer financially support her lavish lifestyle and excessive spending.
The couple began dating in May 2019. And during their three-month courtship, she had already spent 100 million yen ($910,100) of his money. He then bought her a 3 million yen ($27,300) Harry Winston engagement ring.
With her husband's money, Sari bought designer bags, clothes, jewelry, fancy cars, and much more. She even showcased some of the expensive items in the video announcing her divorce.
One week after they tied the knot, Sari's new husband informed her that his company was facing financial hardships and that she needed to cut back on her spending.
She got upset and left him, unable to understand why he would let her spend his money while they were dating, but not when they were married. She even went as far as to call the marriage a scam on his part.
"Then what's the point of marrying him? He just cheated me to sign the papers," she said.
Sari has made it no secret that she does not date poor men, believing it's only fair for a woman to get all of her husband's money because women have to endure childbirth and men don't.
She's also made statements such as "happiness can be bought with money" and "It's all about money when it comes to guys."
Since the split from her husband, Sari has posted several photos of herself with different men. She says none of them are her husband … yet.
https://www.instagram.com/p/B7Vw5iHlF9X/
Be the first to receive breaking news alerts and more stories like this by subscribing to our mailing list.