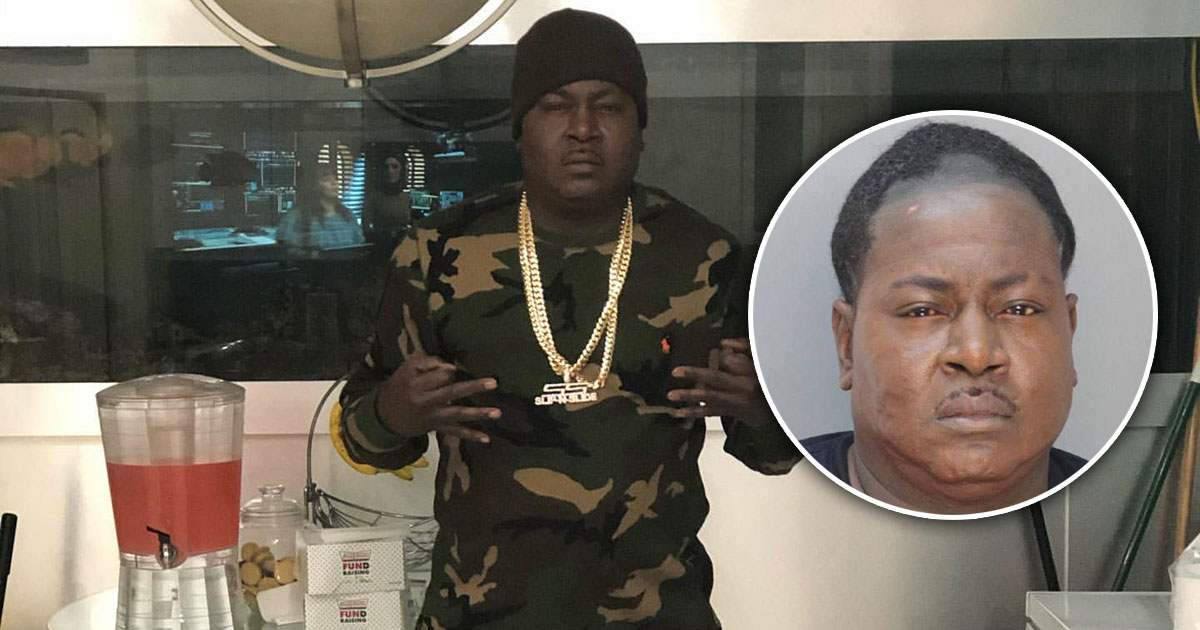 When Trick Daddy was arrested Saturday morning (Jan. 11) for DUI and cocaine possession, everyone who saw his mugshot had the same exact question: WTF WAS UP WITH HIS FACE & HAIRLINE?!
Well, apparently, it's the result of an incurable illness he suffers from called Lupus.
According to Healthline:
Lupus is an autoimmune disease that causes fatigue, joint pain, joint stiffness, and a butterfly-shaped rash on the face. In addition, some people with lupus experience hair loss.

Not everyone with lupus experiences hair loss. But many people living with this condition notice gradual thinning or breakage along their hairline. Sometimes the hair grows back, and sometimes it doesn't.
In Trick Daddy's case, his Lupus has caused his face to appear "swollen" or "fat," and it's also caused him to lose the hair along his hairline.
Trick bonded himself out of jail Saturday and was spotted at his Miami restaurant the following Sunday interacting with fans.
After spending the weekend as the butt of many jokes on social media and the face of countless memes, the rapper took to his verified Facebook page to share a post he wrote on his personal page the day of his arrest calling out internet bullies for making fun of his illness.
"Let me get this right .. you lie on me .. make fun of the fact that I Have lupus … and all this just for likes," the 45-year-old rapper (real name: Maurice Young) said.
"Thank God I'm strong .. everything is funny until it hits close to home .. my feelings don't hurt easily I'm too worried about waking up tomorrow"
Be the first to receive breaking news alerts and more stories like this by subscribing to our mailing list.