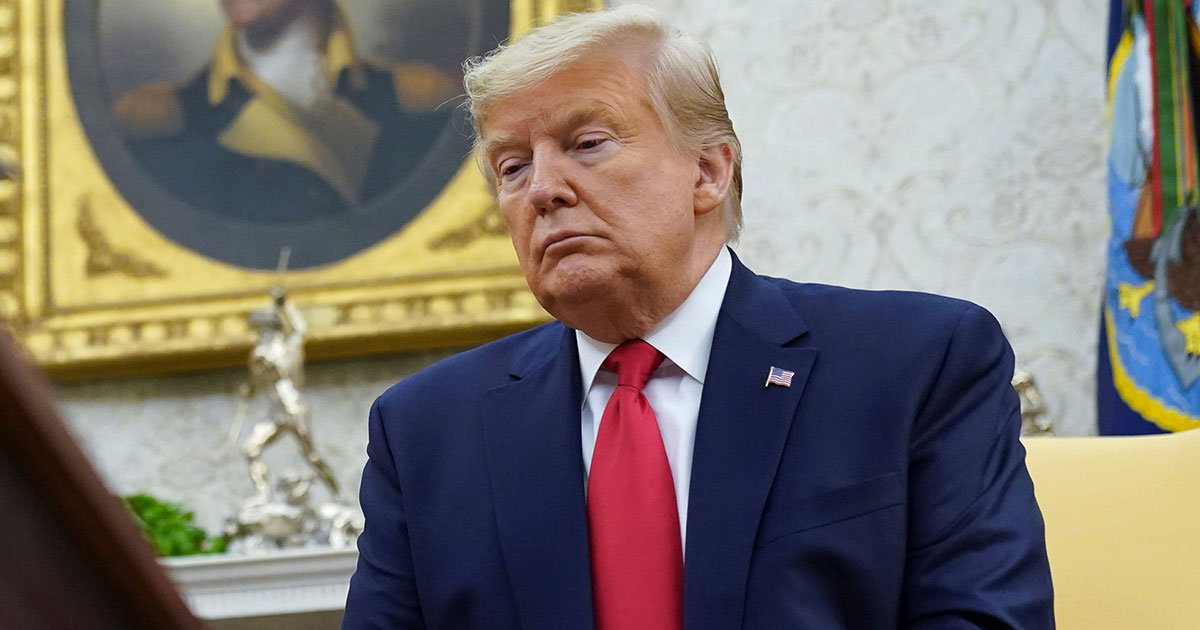 It's official … Donald Trump has been impeached for abuse of power!
Trump's impeachment due to majority vote from the U.S. House of Representatives (230 total "Yeas" and 197 "Nays") makes him the third President to be formally charged under the Constitution's ultimate remedy for high crimes and misdemeanors, the Associated Press reports.
The historic vote split along party lines, much the way it has divided the nation, over the charges that the 45th president abused the power of his office by enlisting a foreign government to investigate a political rival ahead of the 2020 election. Then a majority of the House approved a second charge, that he obstructed Congress in its investigation.

The articles of impeachment, the political equivalent of an indictment, now go to the Senate for trial. If Trump is acquitted by the Republican-led chamber, as expected, he would have to run for reelection carrying the enduring mark of impeachment on his purposely disruptive presidency.

Democrats led Wednesday night's voting, framed in what many said was their duty to protect the Constitution and uphold the nation's system of checks and balances. Republicans stood by their party's leader, who has frequently tested the bounds of civic norms. Trump called the whole affair a "witch hunt," a "hoax" and a "sham," and sometimes all three.

The trial is expected to begin in January in the Senate, where a vote of two-thirds is necessary for conviction. While Democrats had the majority in the House to impeach Trump, Republicans control the Senate and few if any are expected to diverge from plans to acquit the president ahead of early state election-year primary voting.

Nancy Pelosi, once reluctant to lead Democrats into a partisan impeachment, now risks her majority and speakership to hold the president accountable.

"Today we are here to defend democracy for the people," Pelosi said opening debate.

Trump, who began Wednesday tweeting his anger at the proceedings, scheduled an evening rally in Battle Creek, Michigan.

He pumped his fist before an enthusiastic crowd, boasted of "tremendous support" in the Republican Party and said, "By the way it doesn't feel like I'm being impeached."
Trump is the fourth U.S. president to face impeachment, following Andrew Johnson's impeachment in 1868 and Bill Clinton's in 1998. Richard Nixon resigned before he could be impeached in 1974.
READ MORE AT APNEWS.COM
Be the first to receive breaking news alerts and more stories like this by subscribing to our mailing list.