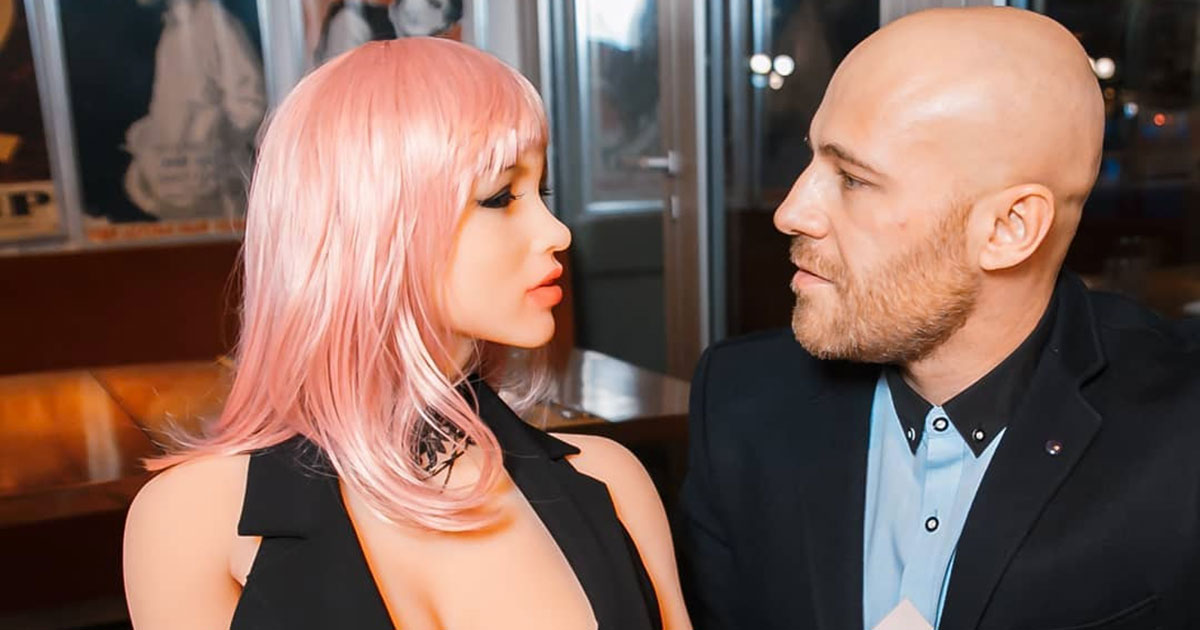 Congratulations are in order for Kazakhstan-based actor and bodybuilder Yuri Tolochko, who is getting married to his girlfriend Margo … who is a silicone sex doll.
After just eight months of dating, Yuri Tolochko recently proposed to his sex doll girlfriend, and apparently, she said yes.
Tolochko says he and Margo first met at a bar after he rescued her from a young man who he believed had "questionable intentions," and the two have been inseparable ever since.
Tolochko treats his plastic bride-to-be as if she were a living, breathing woman, and even maintains an Instagram page for her, where he's been documenting their relationship and date nights for the past year or so.
https://www.instagram.com/p/B50kCPUJOrI/
https://www.instagram.com/p/B53JxiUJSBJ/
Tolochko says he was even able to secure Margo a waitressing job at a local bar, which is impressive, considering the fact that she's … you know … not a real human being.
"She can't walk by herself—she needs help," Tolochko told Central European News with a straight face (per New York Post).
While Tolochko admits his future wife isn't very helpful in the kitchen ("Margo doesn't know how to cook," he says), he claims she does know how to eat.
"[She] loves Georgian cuisine. Her favorite dish is 'khinkali' [dumplings]," the unabashed clout-chaser said.
Tolochko also said Margo has a bit of a potty mouth, but she's a good person with a "tender soul."
Tolochko is proud of his plastic lover, and has no problem parading her in front of TV cameras.
In fact, the husband-to-be recently accepted an invitation to appear with Margo on the Russian TV show "Comedy Club," and shared images of the couple backstage on Margo's IG page, writing in the caption of a teaser post: "I won't spoil it. You'll find out at the right time!"
https://www.instagram.com/p/B5pfFNIpQSW/
But Tolochko admits that the public attention has created some insecurities with his now fiancée.
"She began to develop a complex," Tolochko said, fully committing to his bizarre love story. "When I presented her photo to the world, there was a lot of criticism and she began to develop a complex, so we decided to have plastic surgery," which he claims was "extensive" and was done "at a real clinic with real doctors."
Tolochko added: "She has changed a lot. At first, it was hard to accept but I got used to it later on."
Yuri and Margo's wedding date has yet to be publicly announced.
Be the first to receive breaking news alerts and more stories like this by subscribing to our mailing list.