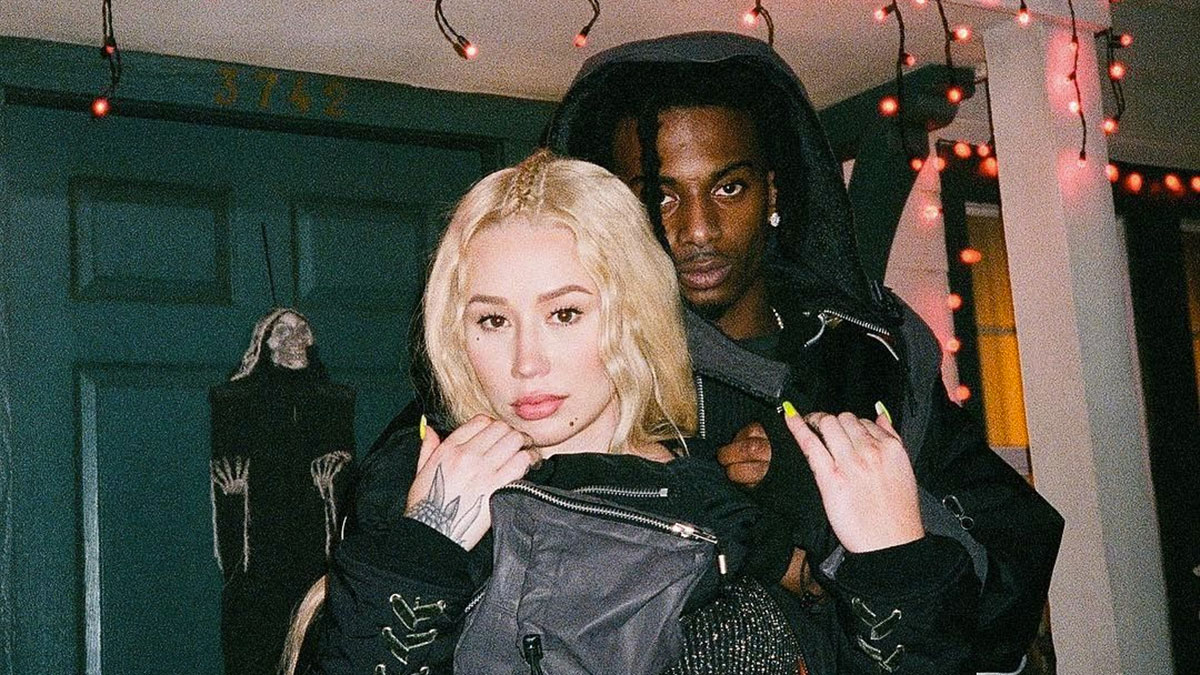 Iggy Azalea and Playboi Carti were recently victims of a burglary at their home in Atlanta.
TMZ reports that police responded to a call about a residential burglary Sunday (Nov. 17).
Iggy told officers that the couple's Buckhead mansion had been burglarized a few days before, and the lone thief made off with a bunch of their jewelry, including custom rings, chains, bracelets, pendants, watches, earrings and even a diamond engagement ring.
According to TMZ, "The missing jewelry is a mix of gold, diamonds, silver, platinum, pink sapphire and rose gold." The gossip site reports that the missing bling is worth close to $400,000.
Iggy told cops she was home alone when home invasion happened, and while she does remember hearing something like footsteps in the house, she didn't pay it any mind at the time because it was raining.
Iggy said she'd left the backdoor unlocked for her boyfriend, Playboi Carti, and believes that's how the robber got in. She also told police she thought the thief had a gun.
Authorities say they've obtained security cam footage from the night of the burglary, and it shows the suspect leaving the house with a bag.
Playboi Carti invited The FADER to the Atlanta home he shares with Iggy Azalea for a recent cover story.
Carti said he met Iggy in 2018 while he was on tour overseas, and they moved in together by December of that same year.
"Once I started talking to her, I just cut off everybody," he told the magazine. "It was over with."
The "Magnolia" rapper said his relationship with Iggy is strictly personal … they haven't worked together on any music and don't plan to.
"That's a whole 'nother thing," he said. "I support everything she does."
Be the first to receive breaking news alerts and more stories like this by subscribing to our mailing list.