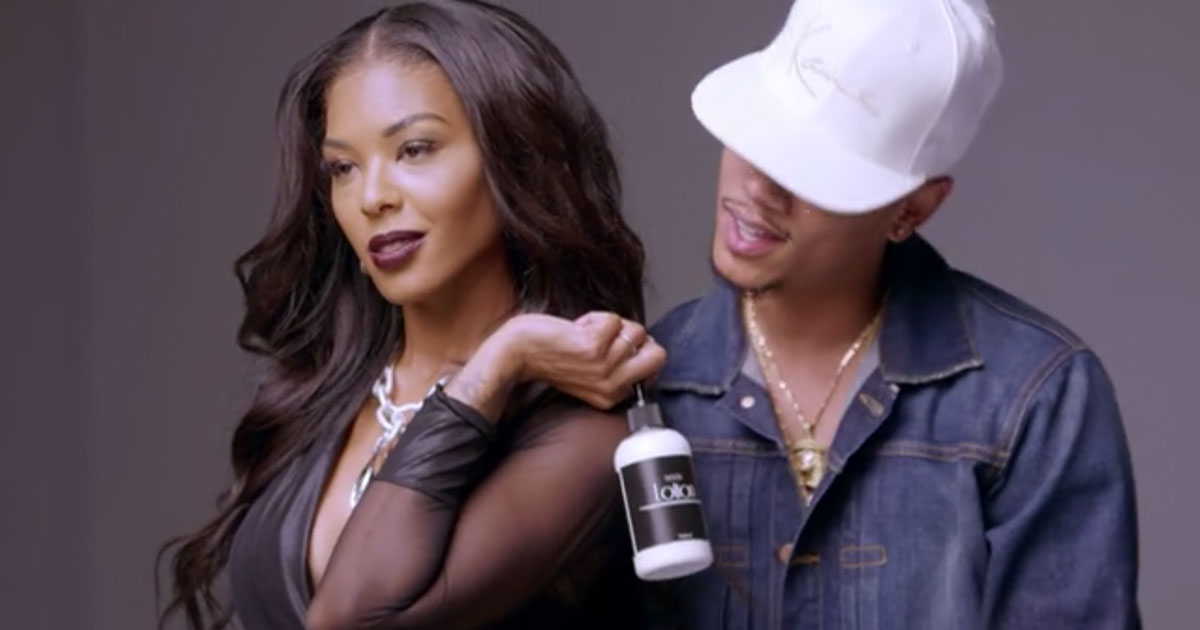 Moniece Slaughter is playing zero games when it comes to collecting her coins from her baby's father by any means possible.
Slaughter took social media early Wednesday morning to say she's considering the idea of suing Lil Fizz over her appearance in his "Good Lotion" music video.
The black-and-white video, which was released back in 2015, was one of the first videos Fizz put out in years following the disbandment of B2K.
Moniece appeared in the video as Fizz's leading lady (they were on MUCH better terms back then) and it went on to receive more than 4 million views on YouTube.
Moniece believes the video's success had everything to do with her appearance, however, she was never paid for her camera time, and now she's contemplating suing Fizz for "triple her day rate."
The Love & Hip Hop Hollywood star wrote on her IG Stories:
"I think I'm going to sue my baby daddy for my role in the good lotion video. I mean it only did what it did cuz I made an appearance … Lol. Well. And the bags under my eyes. So. I think I should get triple my day rate.

"@daylana88 can we look into this please @waltermosley I need one of you to figure out how to recoup my coin #imserious"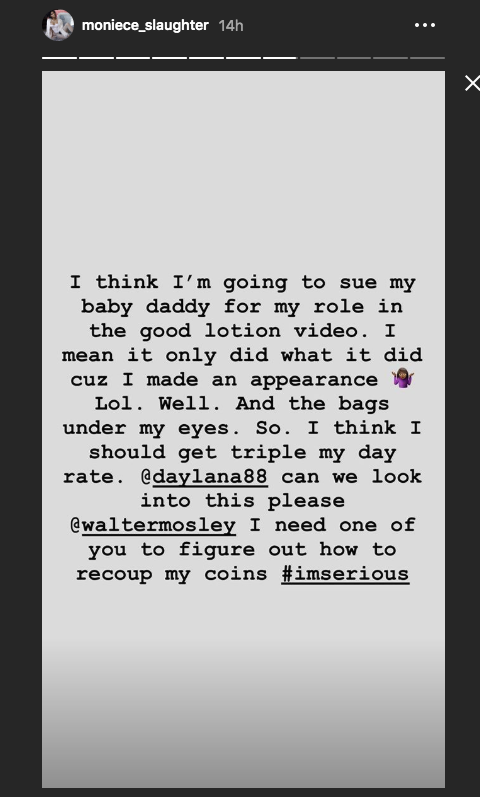 While Lil Fizz is out here living his best life in a brand new relationship with his bandmate's baby mama, Moniece is out here plotting various ways to make life a little harder for him.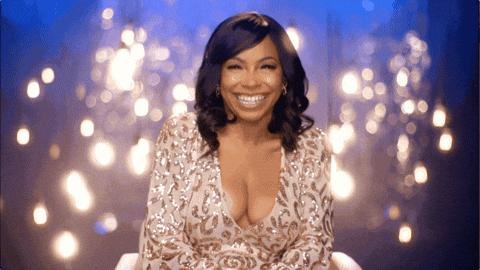 She hates to see it!
Be the first to receive breaking news alerts and more stories like this by subscribing to our mailing list.