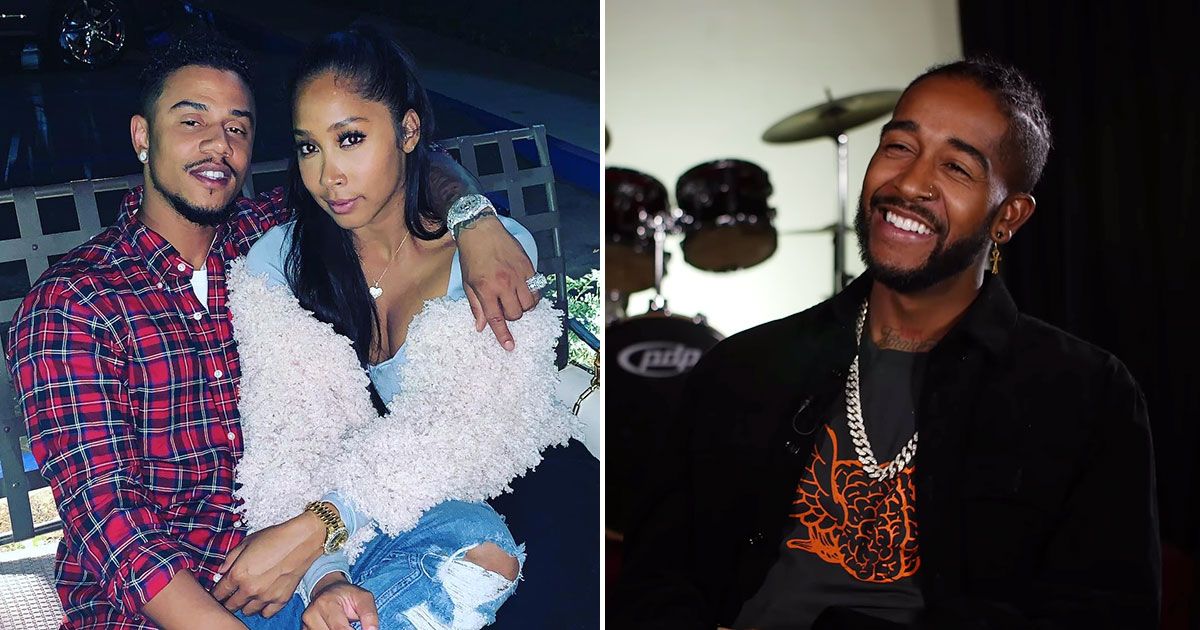 Ever since Omarion's baby mama Apryl Jones and his former friend and B2K groupmate Lil Fizz revealed to the world that they were a couple, Omarion has been super ultra-silent to all of the commotion surrounding this fuckery.
While Fizz and Apryl have been very outspoken about their relationship on social media, showing public displays of affection and even that video Fizz posted on Instagram gripping his fingers all over Apryl's ass while she lied on his bed in booty shorts, Omarion has said ABSOLUTELY NOTHING. Not a single damn word.
Which has had us all wondering … either Omarion is the most unbothered man in the world and may even be the second coming of Gandhi, or bro really sitting back watching all of this and waiting for Fizz to least expect it and go YNW Melly on his ass (sorry for the messed up comparison, but it's real). And who could blame him?
The whole situation seems so wrong that Meek Mill came out of nowhere and commented on a pic Apryl posted of her and Fizz saying, "Y'all outta pocket for this move. No disrespect."
And we all know if Meek Mill says it ain't right, IT AINT RIGHT.
But regardless of how we feel and how much Fizz is in need of a serious beat down, Omarion really is Stevie Wonder to the bullshit and could care less about what his baby mama Apryl or Lil Fizz have going on.
During an interview with VladTV this week, Omarion made it crystal clear that he wants Apryl to be happy and live her life how she wants.  He just wants to be kept out of all the drama.
"I don't feel no ways. I don't feel any way about it," Omarion told Vlad. "I think if they're happy, then they should be happy. I think they should change the narrative though. She is still the mother of my children, when something affects her it affects my kids and that affects me."
Throughout the interview, Omarion genuinely appeared to be in a good place and not concerned about Apryl or Fizz.
Even when Vlad told Omarion Fizz posted on Instagram that he had been waiting on his turn with Apryl, Omarion still didn't seem to be upset over it.
He also didn't throw any shade at Fizz or Apryl, and spoke on how great it was for B2K to reunite and do a 2019 tour for their fans.
Omarion and Apryl have two beautiful kids together and in the interview, Omarion revealed they broke up due to miscommunication.
At this point, Omarion is my biggest hero because his level of composure and ability to keep it cool is like nothing I've ever seen before.
Be the first to receive breaking news alerts and more stories like this by subscribing to our mailing list.