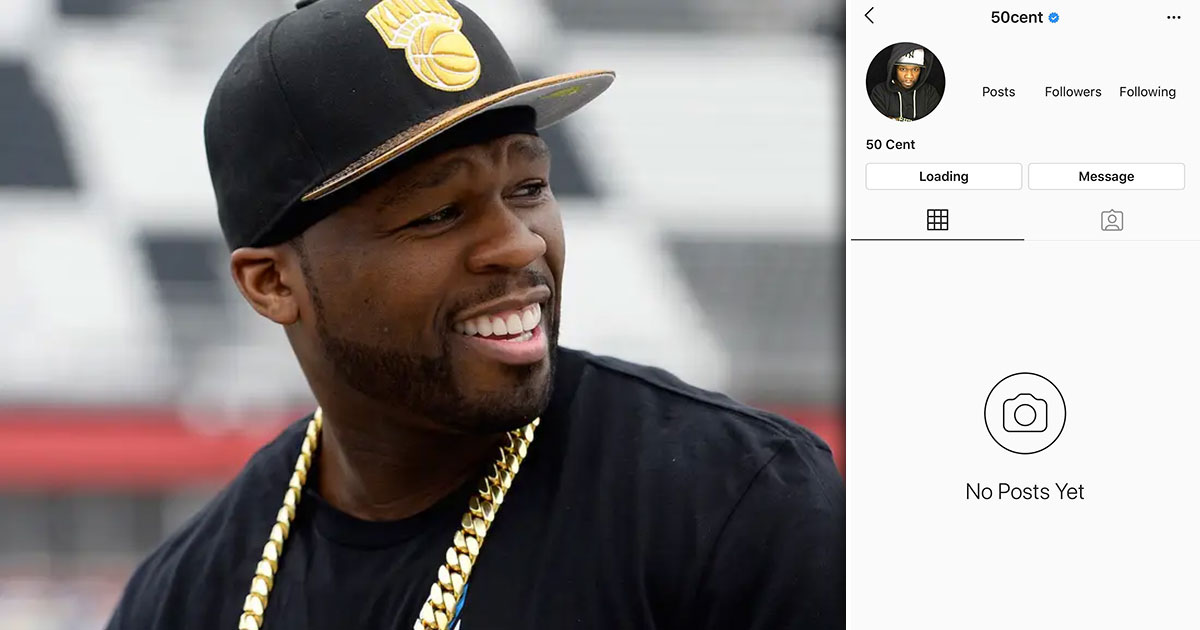 50 Cent's Instagram page has been deleted … at least for the time being.
Fans noticed Wednesday afternoon (Nov. 13) that 50's IG account had vanished from the popular app.
While he's remained active on Twitter, he so far has yet to mention anything about his IG page being down, so it isn't clear whether its deletion was self-imposed or the result of a ban from Instagram considering the fact that he primarily uses the platform to troll other celebrities.
Fiddy was active on the 'gram as recently as this past Sunday (Nov. 10) when he commented on a meme Snoop Dogg posted making a joke out of T.I.'s disturbing comments about checking his now 18-year-old daughter's hymen to make sure she's still holding onto her virginity.
"Yeah man, what the f**k was T.I. talking about. LOL," 50 wrote.
50 also found himself having to apologize to Power actress Naturi Naughton after he shared a meme making fun of her forehead. "I'm sorry if I hurt your feelings," the rapper wrote.
Professional UFC fighter Conor McGregor said in an interview last month that he wanted to get in the ring with 50 Cent over his trolling memes.
"I'd have to probably say 50 Cent, I'd like to fight him," McGregor said.
"Throughout the course of the [Floyd] Mayweather build-up I used him as a tool, a promotional tool on the free also, I knew he was linked to Floyd so I tied him in also and he responded big time and we capitalized on that audience so I was very thankful. But then after that, he began a little tirade against me on social media, particularly Instagram where he'd make these memes about me constantly."
via: XXL