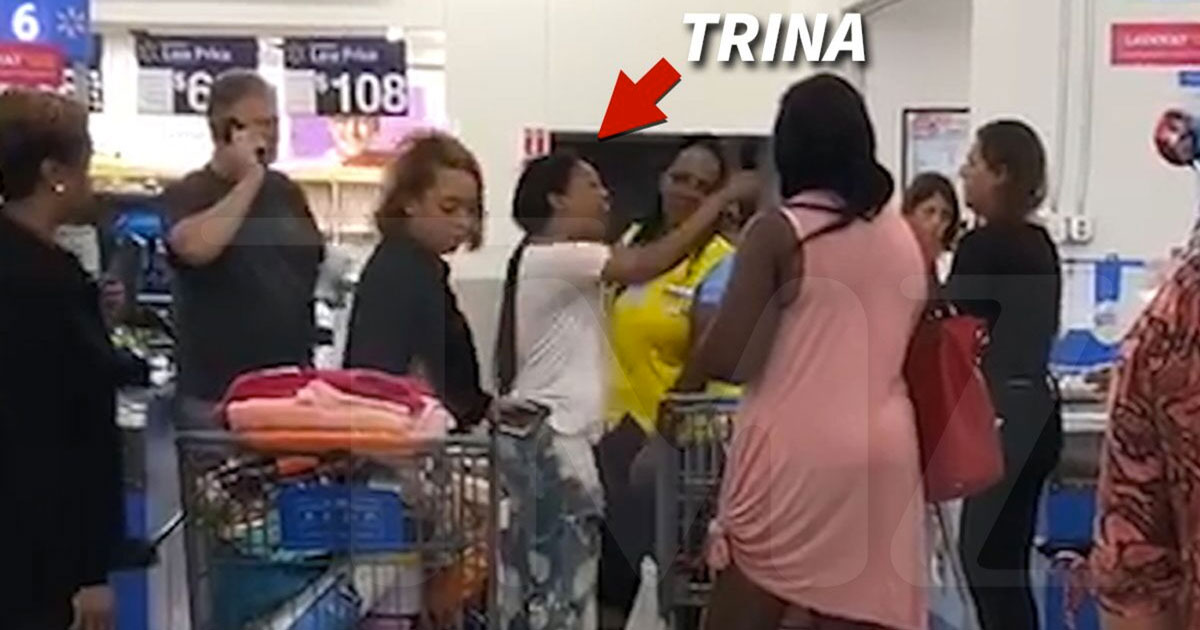 A Walmart shopper is hella lucky she walked away relatively unscathed after she called Trina the n-word right to her face!
Video footage has surfaced showing the Miami-based rapper going all the way off on a White woman inside a Walmart located in Copper City, Florida.
According to TMZ, witnesses say Trina popped off after the woman told her "Watch out, you n***er bitch!" after they bumped into each other in an aisle.
Another shopper recorded the aftermath, which shows Trina screaming at the woman, telling her: "Say it again you dirty-ass bitch! I am a nigga … I am a nigga bitch!"
Someone called 911, and when police arrived, Trina reportedly declined to file a report and was safely escorted out of the store by officers.
Police didn't speak to the other woman in the incident, TMZ reported.
Be the first to receive breaking news alerts and more stories like this by subscribing to our mailing list.