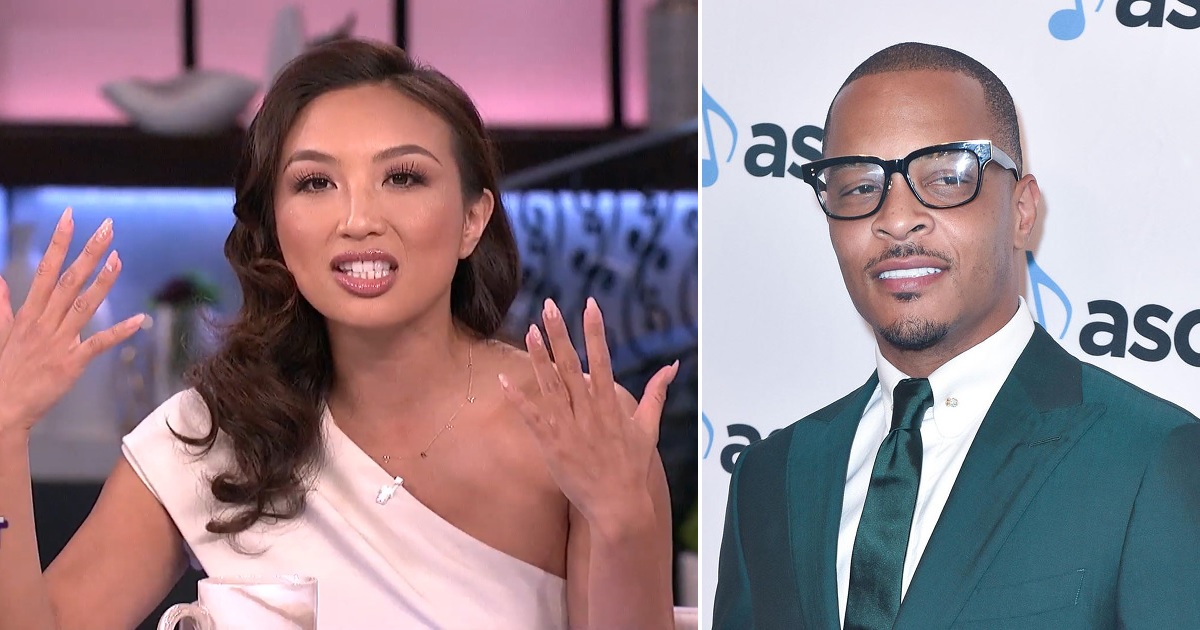 While most of social media has been dragging T.I. for admitting that he takes his 18-year-old daughter on annual trips to the gynecologist just to make sure she's a virgin by confirming her hymen is intact, he does have one surprising supporter.
During Thursday's episode of The Real, co-host Jeannie Mai gave her hot take on the situation.
Mai went against most of the other ladies at the table and stated that she understood Tip's actions because of the difficulty for fathers to have such conversations with their daughters.
With her dad in the audience, she also drew from her own teen experience revealing that she was a "wild girl" and rebelled when it came to boys.
"I support what T.I. is doing because I understand how hard it must be to communicate with an opposite gendered daughter, especially in this time. Especially what he must have seen and known, you know? Of what boys are like. And for me, I was a very wild girl, I didn't like rules, I rebelled a lot."
Later in the topic, Mai expounded her stance adding that she believes T.I. should have other concerns other than if his daughter is a virgin or not.
"What is it that you are concerned about when it comes to the breaking of the hymen or the fact that she's having sex? Is it the STDs?' Is it that she doesn't understand what love is? Does he need to know who the boys are? Why doesn't he trust her? Whatever it is, he needs to speak it with her."
"This [kind of] parenting is retroactive versus proactive," guest co-host Eva Marcille shared.
Tamera Mowry and Loni Love also had major issues regarding Tip's preoccupation with his daughter's hymen.
Love even noted that T.I. has revealed in the past that his teenage son is also sexually active, but he doesn't seem to be as pressed about it like how he is with his daughter's sexual experiences.
Mai did get some back-up from Adrienne Bailon who said she "low-key" respects T.I. because it shows that he cares as a father.
She also added that she had a similar experience because she had God-fearing parents that warned her about the ills of having sex.
"Maybe [T.I.] just wants to put the fear of God in her, that makes her go 'This is a big deal, having sex is a big deal.'"
"She's 18 now," Love definitively responded.
T.I. received heavy criticism for the comments he made on the Ladies Like Us podcast, with many slamming them as sexist and invasive. His daughter liked several tweets condemning her father's statements.
The two podcast hosts have since apologized for laughing along with the rapper instead of calling him out. They have also deleted the entire episode.
Be the first to receive breaking news alerts and more stories like this by subscribing to our mailing list.