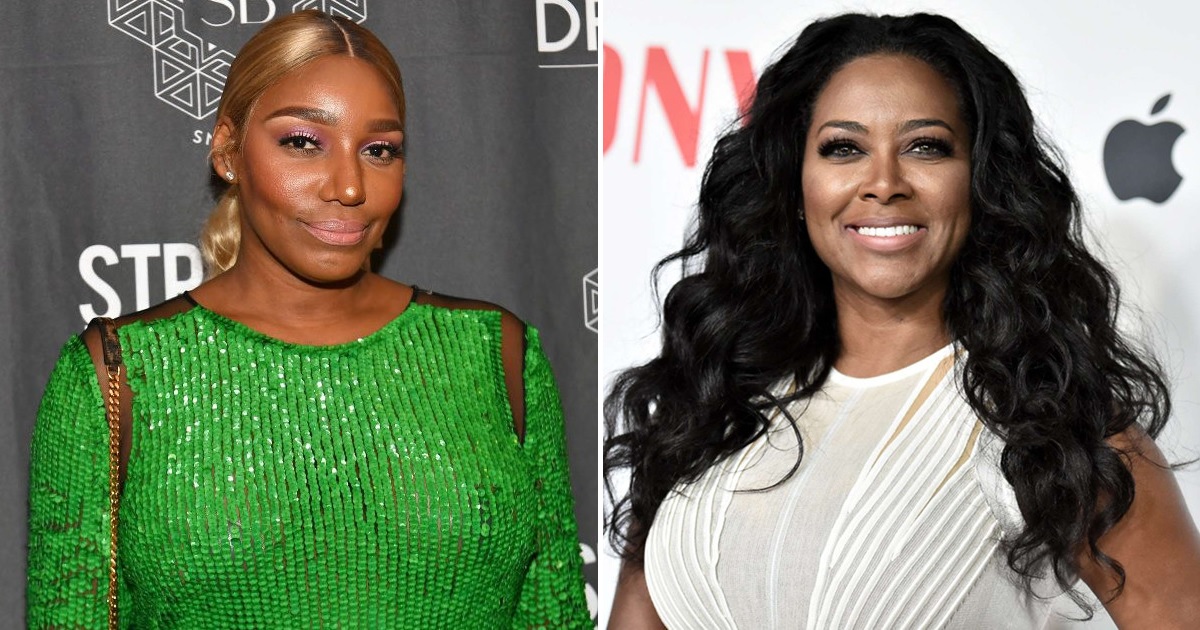 NeNe Leakes is letting everybody know that she is NOT friends with Kenya Moore and fans should NOT expect a reconciliation on the new season of The Real Housewives of Atlanta or any time soon.
The longstanding feud between the two Bravo stars remains, and in an exclusive interview with Us Weekly, NeNe reveals that barely even filmed with Kenya during the season.
"I wasn't around her that often. Only when [the whole] cast [was there], that's when I was around her. Obviously, we're not friends, so we're not around each other like that."
This somewhat confirms earlier reports that NeNe was refusing to film with Kenya and Porsha.
Cynthia Bailey ended last season on bad terms with NeNe, partly because of Kenya. It's been reported that the two have been trying to work things out though.
Cynthia also tells Us that she attempted to reconnect NeNe and Kenya, but it didn't go well.
"I tried. I tried. You'll see in the season. I tried to connect those two, and let's just say it was not a love connect," she said. "And I am out of the matchmaking business. I'm done."
However, NeNe told the magazine that Cynthia lied, suggesting the former close friends still have a lot to work to do on their own relationship.
"Cynthia has never tried to get me and Kenya back to together. She's always tried to get Kenya back with other people, but where I was concerned, she's never tried to get us together. For whatever reason, I don't know why that is."
The RHOA OG's relationships with her co-stars are obviously strained. But she says that she doesn't need any friends on the show because she can fight her own battles.
"I'm a strong woman and I can stand alone and I can fight all my battles by myself. I don't need anyone to have my back, I got my back by myself," she said.
She did have a few co-stars she could count on (or at least tolerate).
"Marlo [Hampton] is definitely a cool person with me…I'm happy to film with Kandi [Burruss], Marlo… I was happy to film with Tanya [Sam] and I was happy to film with Eva [Marcelle]."
In the end, NeNe did give Kenya a compliment. She admitted that Kenya is "great for the show," it's just clear that she doesn't want to have to film with her or make nice for the cameras.
The new season of The Real Housewives of Atlanta premiers this Sunday on Bravo (Nov. 3).
Be the first to receive breaking news alerts and more stories like this by subscribing to our mailing list.