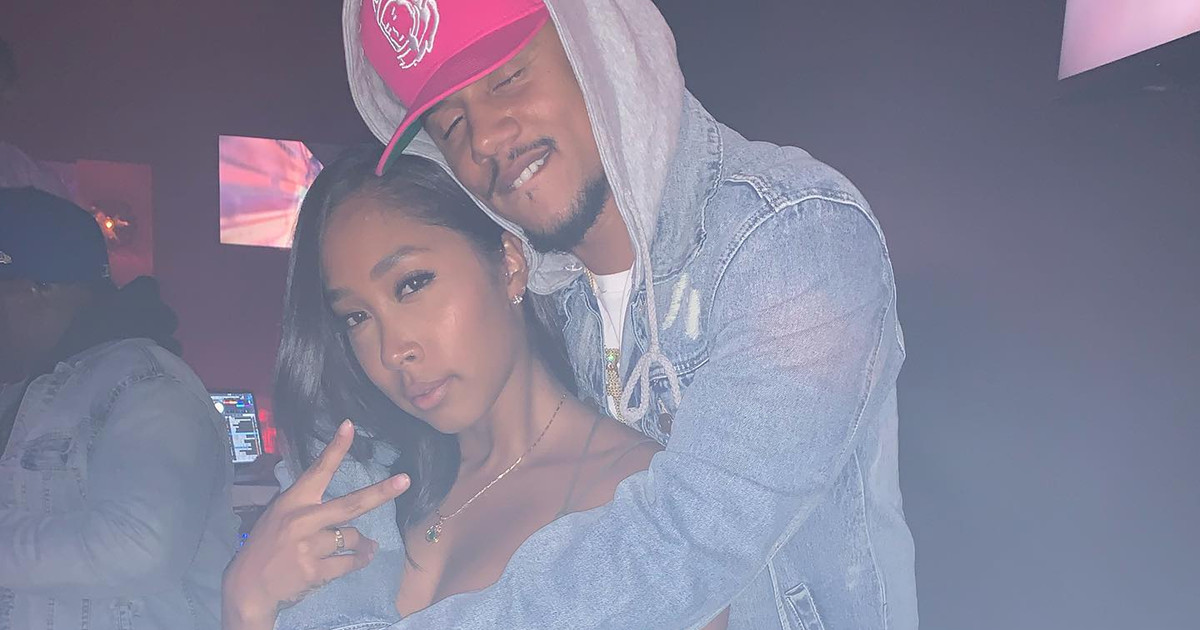 After months of rumors and playing coy, Apryl Jones and Fizz have finally made their relationship Instagram official and Apryl gives zero effs of what Moniece Slaughter, Joe Budden, Omarion, or anybody else has to say about it.
Apryl recently took to Instagram Live to address the couple's haters and brag about the love she and Dreux—Fizz's real name—share.
She also shamelessly bragged about something else…Dreux's other "Lil Fizz."
"It's the best d*ck in my life," she said.
"Why y'all so mad? I'm getting the d*ck I want. I love him. My God, it's the best d*ck in my life. It really genuinely is.

"I can't even be mad. I can't not be happy. The happiness comes from being happy. Y'all tryna really make me mad, but I don't know how to be mad. I'm not a mad person. I don't know how to be mad. I just live my life."
Apryl went on to say how grateful she is to have amazing friends in her life, but again, she steered the convo back to how good the d*ck is.
"I have great friends. Friends who are my best friends, and it's so amazing to be able to have d*ck to suck on. It's amazing to be able to have a cl*t to be able to lick on. And you get to be able to be grown enough to accept those things and not be petty."
Apryl and Fizz's friendship-turned-romantic relationship has been documented on the current season to Love & Hip-Hop Hollywood, even though Moniece, the mother to Fizz's child and the new couple's reality co-star, has long-claimed the two were hooking up and being secretive about it.
https://www.instagram.com/p/B4GgMxOB3Ni/?utm_source=ig_embed
Added to the mix, Apryl is Omarion's ex and the mother of his two children.
Omarion and Fizz were both members of B2K and wrapped their highly anticipated reunion tout together earlier this year, while Fizz and Apryl were getting closer.
Omarion's friend, Joe Budden gave his two cents on the relationship in a tweet earlier this week.
"Omarion don't get enough credit for just chillin cuz man listen…" he wrote.
Omarion don't get enough credit for just chillin cuz man listen……

— Joe Budden (@JoeBudden) October 27, 2019
"Lol #MrPumpitUp clout chasing now," Fizz responded.
Though their friendship did seem genuine, their romantic relationship is already facing an uphill battle. However, it's clear that neither Apryl nor Fizz mind fighting the internet in defense of their relationship.
Be the first to receive breaking news alerts and more stories like this by subscribing to our mailing list.