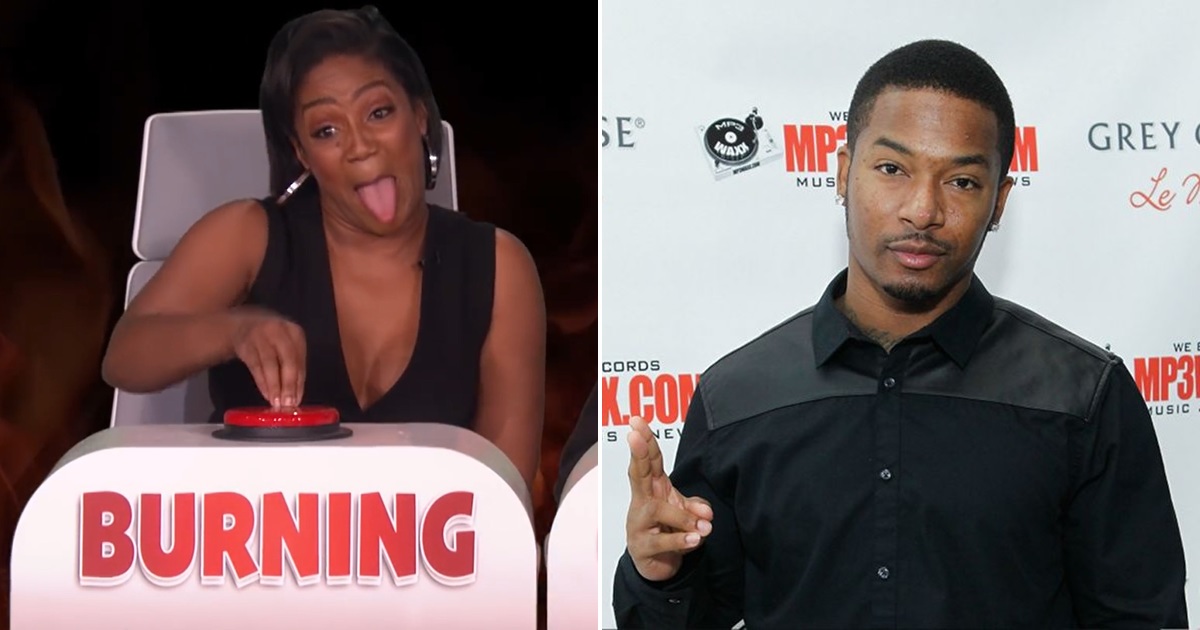 Oop! Tiffany Haddish just got called out by Chingy for lying about their alleged romantic past together.
Haddish appeared on Ellen earlier this week and participated in the show's "Burning Questions" segment, a game in which celebrity guests reveal private or funny details about themselves.
The comedian revealed that her first celebrity crush was Steve Urkel and that she likes to bake biscuits naked.
But when asked if Haddish had ever dated a celebrity that we don't know about, she initially said no. She then recalled a hook-up with Chingy and threw a little shade when she questioned if it still counted since the rapper was most popular in the early 2000s.
"Chingy. I mean, it was a hook up. But that was the early 2000s y'all, I don't even know if that counts anymore."
The "Right Thurr" rapper saw the clip of Haddish sharing their alleged one-night rendezvous. But he says it never happened.
In a now-deleted Instagram post that including the clip, Chingy said that Haddish was lying and that she actually hooked up with his brother, not him.
"Now @tiffanyhaddish knows damn well that's a lie [and] since she lied I'ma tell the truth. She used to hook up with my brother not me, but she liked me. Hey if we gone be honest let's be honest. #Chingy #facts #justlikethat."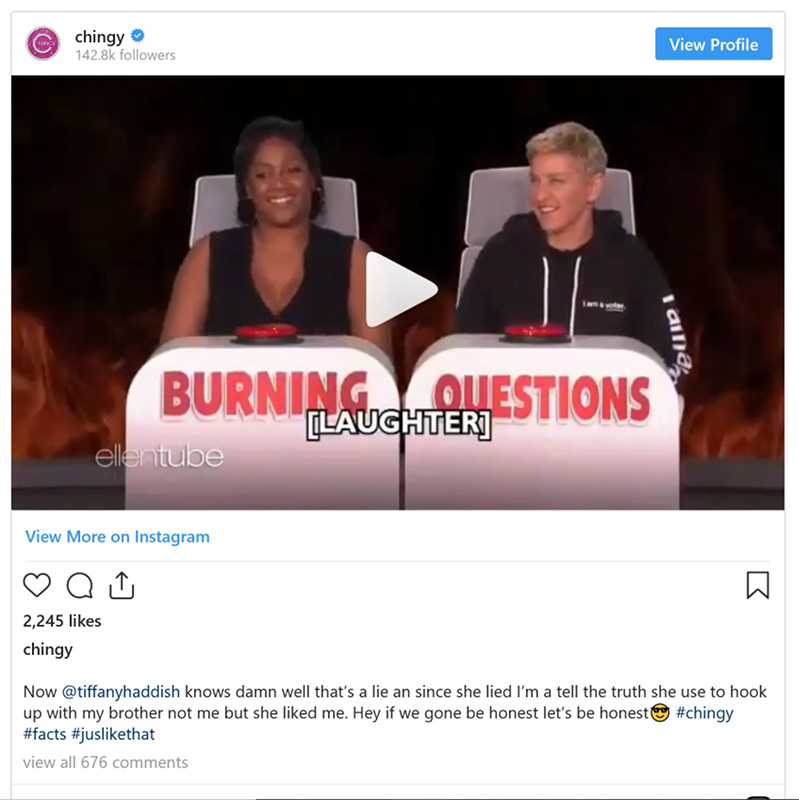 Haddish has been known to exaggerate or fudge a few details of tales from her private life or encounters with celebrities for the sake of a joke.
But maybe Chingy and his brother really look alike and she thought she was hooking up with the famous rapper.
Haddish has not responded to Chingy's denial.
So, who do you believe? Tiffany Haddish or Chingy?
Be the first to receive breaking news alerts and more stories like this by subscribing to our mailing list.