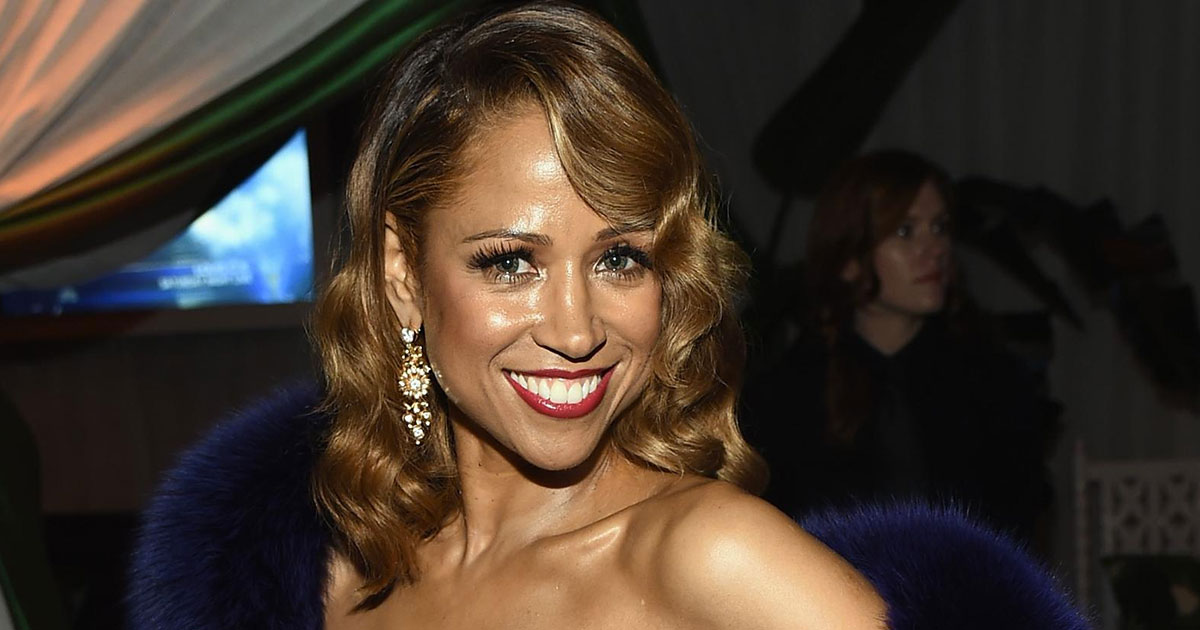 The story of Stacey Dash has been sad and sorry for some time.
She was once the IT black girl in Hollywood after her star role in Clueless, but once she stepped out as a black conservative, most of her (minority) fan base washed their hands of her.
Stacey seemed perfectly fine with that as she catered to and sought the approval of conservative white people on Fox News instead.
She even opted to seal the deal with a MAGA-loving white man, her fourth husband, Jeffrey Marty.
But her MAGA-loving life blew up in her face when she was arrested for assaulting her husband and her stepdaughter recently.
The good news for Stacey fans is that Stacey Dash has been bailed out by her white knight (Marty) for a mere $500.
The Daily Mail has the tea:
Stacey Dash has been bailed out of jail by the man she is charged with assaulting.

Court documents obtained by DailyMail.com show that Jeffrey Marty paid the $500 to get his wife of just over one year released from custody early Monday morning.

Dash is still facing a sentence of up to one year in prison after she allegedly attacked Marty following a fight with her stepdaughter.

The cash appearance bond does not yet list a date however for her next court appearance, and instead reads: 'To be set.'
Interestingly, in the same court documents that Daily Mail was perusing through, it came up that Stacey was claiming to be broke and in need of a public defender.
Dash has said in court documents that she is indigent, which could mean that the state will have to provide her with a public defender.

In order to qualify for that status, Dash will have to provide financial documents to the court that prove she cannot afford an attorney.

It seems that the actress may have already done so, with assistant public defender Peter J. Gorn listed as her attorney in the case file seen by DailyMail.com.
Damn, Stacey. It's really like that? Did the Clueless royalties stop rolling in? Was the Fox News gig you got let go from in 2017 your last paying gig?
On the positive side, it sounds like her husband still wants her back, even though she slapped and scratched him and shoved his daughter around.
So she should focus on repairing the damage her anger violence caused in that situation.
But then again, given that she claimed her husband got his kids to lie on her to get her arrested, I have a feeling Thanksgiving conversations are gonna be real awkward this year.
Or she can pack it up with her MAGA man and call up her fellow Trump-loving friend Kanye West and ask for a loan and a couch to crash on.
Her kids are grown as hell, so she's got options.
Be the first to receive breaking news alerts and more stories like this by subscribing to our mailing list.