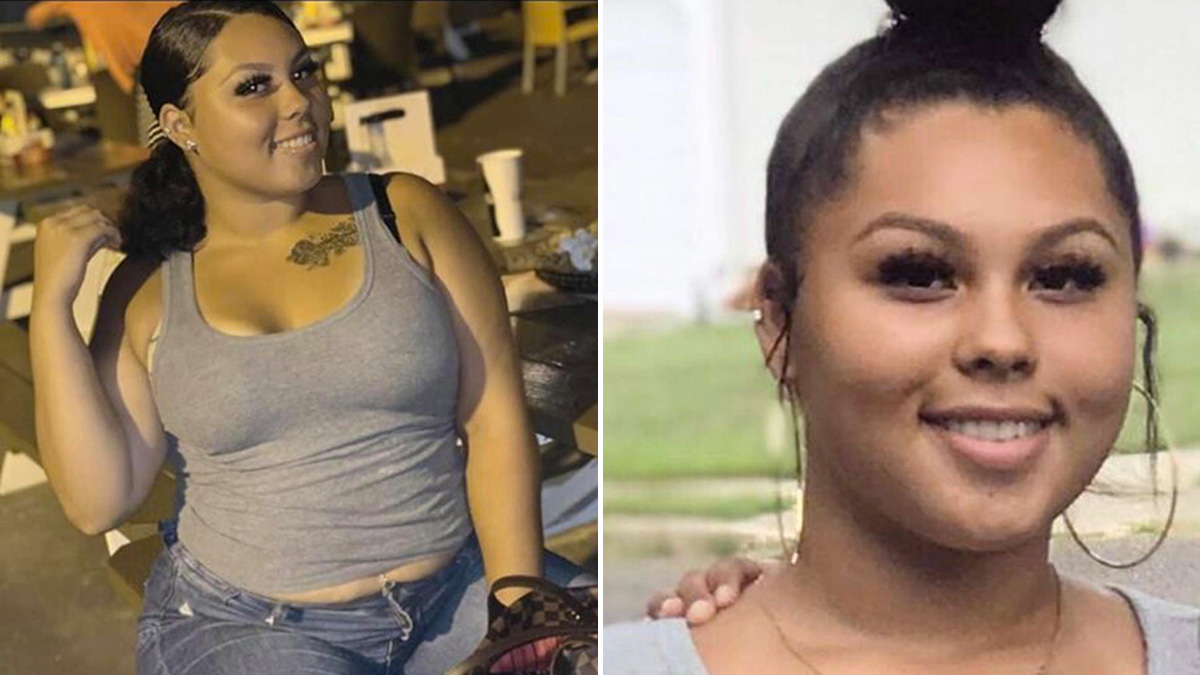 A New Jersey teen has been reported missing for over a week and now authorities believe she may have been sold into sex trafficking.
17-year-old Aviana Maribell Weaver was last seen on Thursday, September 12th in Mount Holly, New Jersey.
Aviana's mother, Angelica Scarlett, spoke to New Jersey 101.5 about her daughter's disappearance and revealed that authorities recently found pictures of Aviana on sex trafficking websites.
"We have pornography pictures and my daughter looked completely upset and unhappy in these photos. Investigators believe she is in danger [and] being held against her will. She's 17 and she looks upset," Scarlett told the radio station.
Scarlett has also taken to social media to find any tips that can lead to Aviana's whereabouts.  In a Facebook post, she said that the teen may be in the Broad Street and Erie Ave area.
In another post on Facebook, Angelica Scarlett made it clear that the "streets" can't have her daughter, and she's not going to stop speaking out until she returns home.
Aviana's phone was last pinged in West Philadephia, but it was shut off.
"That failed. Her phone was there but they're changing her number constantly. She doesn't have her phone anymore. They're using flip phones or burner phones or something" Scarlett said.
Angelica Scarlett said she received a text message from a number that wasn't Aviana's. The message said that she would be home soon and she loved her.
Scarlett also said that her daughter would never just up and leave on her own will.
"She's never done this before," she told New Jersey 101.5. "This is her senior year. She went to school for the first few days and then disappeared. She missed an eye doctor appointment.
"She doesn't have any clothes. This is not like her. She hasn't been known to be on any drugs. We don't have family or friends in Philadelphia. It's completely out of character and scary."
Authorities and Aviana's family are asking for anyone who may know where the teen is located to contact Westampton police.
Weaver is described as 5 feet and 4 inches, with brown hair, brown eyes and brown hair. The NCMCEC says she is black, white and Hispanic. She is a student at Rancocas Valley Regional High School in Mount Holly.

Scarlett asked anyone with information about Weaver's location to call Westampton police at 609-267-8300.
Celebrities like T.I. have also posted about the teen's disappearance and encouraging those involved or have information to speak out.
Be the first to receive breaking news alerts and more stories like this by subscribing to our mailing list.