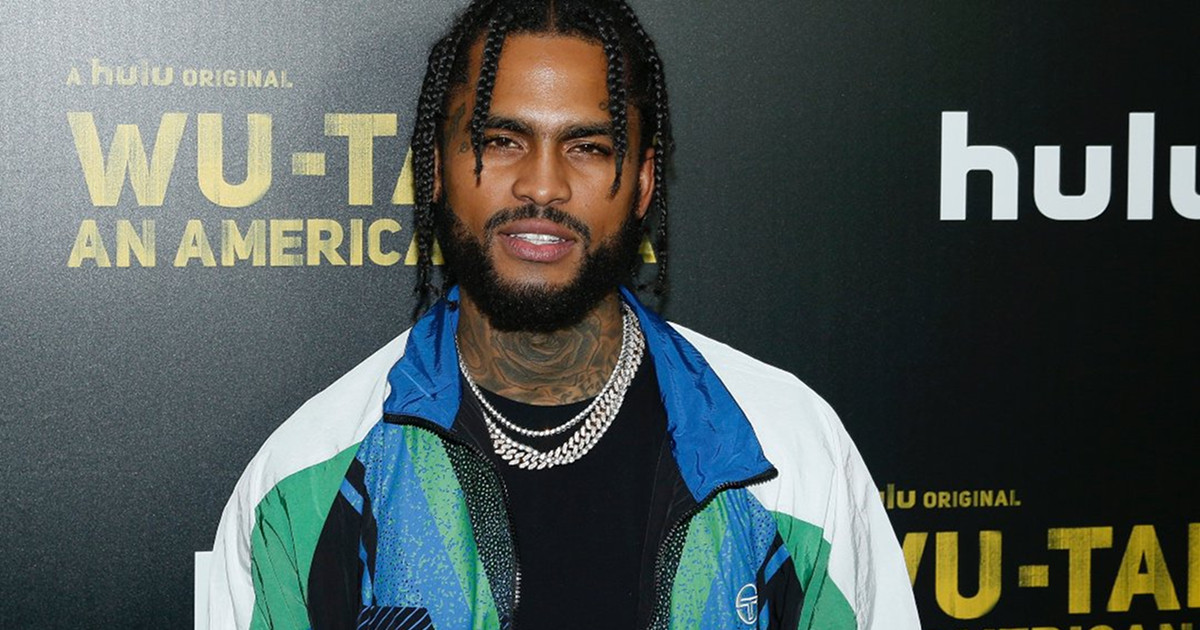 Dave East tried to entertain two women in Vegas, but got a misdemeanor battery citation instead.
Following his show at Drai's Nightclub on Saturday in Las Vegas, the rapper invited two women back to his Delana Las Vegas hotel room for a threesome.
However, his fantasy turned into a nightmare when something went really wrong. Police got involved, battery citations were handed out and a CAT scan was ordered.
According to the police report obtained by TMZ, East claims that during the sexual encounter, one of the women became upset because he was paying more attention to the other woman than her.
She then began throwing champagne bottles at him from across the room, hitting his head and injuring his arm and leg.
Police saw the injures, however, the woman told cops that East was the aggressor.
In her version of events, she and East began arguing while having sex and he then threw five to six punches, with one hitting her arm.
She said ran to the bathroom for safety and called the police. She didn't mention throwing any bottles to police.
A third woman who walked into the room and witnessed the argument corroborated the woman's story. She told cops that East was the aggressor and that she did not witness any bottles being thrown.
However, a male friend of East's, who also witnessed the argument, sided with the rapper and told police he saw the champagne bottles being thrown.
No one was arrested after the incident, but police cited East and the woman with misdemeanor battery.
The two were also taken to separate hospitals, where a doctor ordered East to get a CAT scan. The results are unknown.
East's lawyer, Stacey Richman, says the rapper was never violent and only touched the woman to put her out of the hotel room by her arm when she started to flip out.
See Richman's statement regarding the incident below:
"The woman threw a soap dispenser and bottles of champagne at Dave. One of the bottles shattered on the wall, sending glass flying and cutting Dave.  Another bottle hit Dave with force in the head.

"The woman sought to continue her assault. Dave did not respond with violence. Instead Dave was concerned for everyone's safety. Dave justifiably took the woman by the arm and put her out of the room.

"Dave did not assault anyone. He was ordered by his doctor to get CAT scan after the incident. We are waiting on the results. It was later learned that the woman had secreted Dave's phones in her handbag."