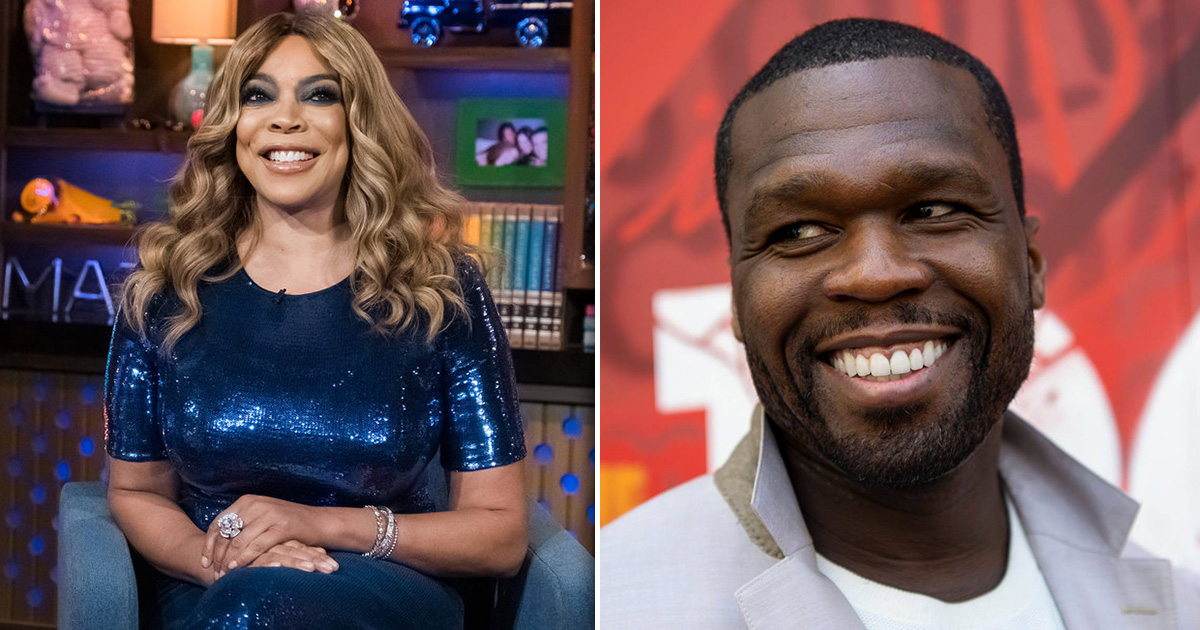 The beef between Wendy Williams and 50 Cent is tougher than a well-done steak at T.G.I.Friday's, but we might have just played witness to a breakthrough in their relationship.
While appearing on Andy Cohen's Watch What Happens Live show, Wendy was asked to play the "Plead the Fifth" game, and Andy, being his messy self, used the segment as his prime opportunity to get Wendy to comment on her friction with 50 Cent.
Andy slyly brought it up by asking Wendy to say three nice things about 50 Cent. Despite the NASTY jabs 50 has thrown her way over the years, Wendy happily obliged and said:
1.) He's good looking.
2.) She respects his hustle.
3.) She was one of the first people in radio to play his music.
That last one isn't really a compliment about him, but more about praising herself for helping to "break him" into the music industry. But if you take it as her indirectly saying he made good music, you can make it work.
Watch the segment from Bravo below:
"I was one of the first people to ever play his music," she said. "Matter of fact, probably the first, on a cassette on the radio where I got suspended for two weeks without pay because I used to be a renegade like that."
Curtis quickly caught wind of the segment and in a seeming moment of appreciation, said that Wendy could come to his NEXT Tycoon party, presuming she's invited.
That wasn't the end of the fun though, as Fif jumped in the comments section to swat down some of the fans who trolled the interaction between the two and claimed that Wendy was sexually interested in him:
If Wendy and Curtis really can patch things up, that'd be nice. Especially if she really did ride for him at the beginning of his career.
But given the way Fifty's petty is set up, I'm betting he won't be a man of his word and will come up with SOME technicality for why he's not letting Wendy into his next Tycoon party.
Be the first to receive breaking news alerts and more stories like this by subscribing to our mailing list.