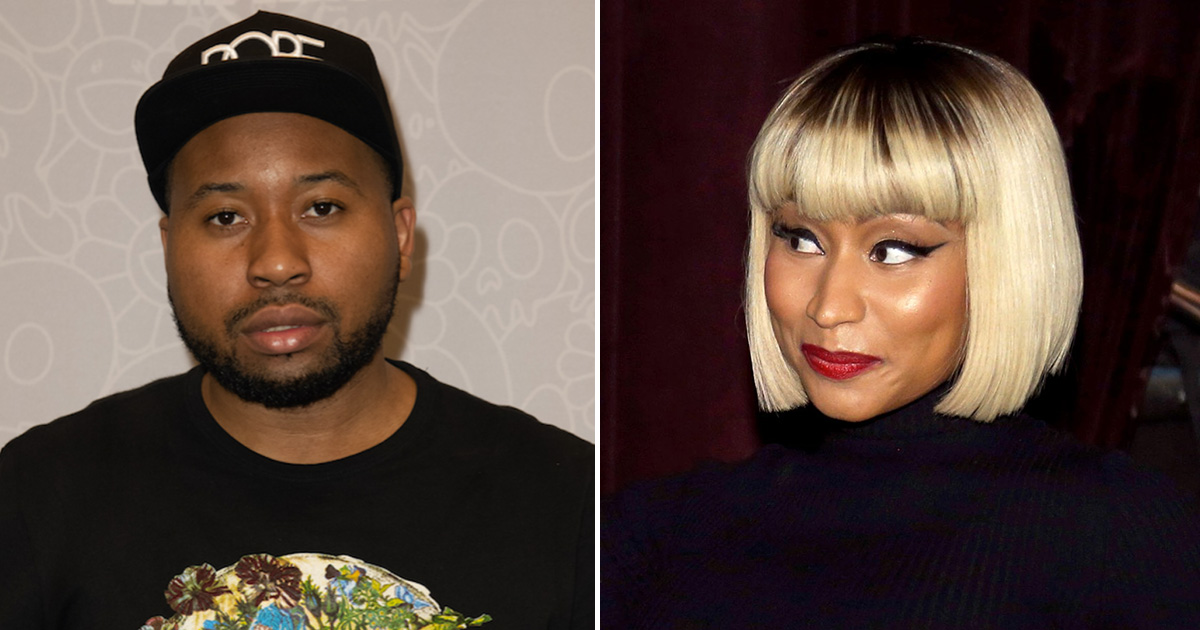 While Nicki has beef with quite a few radio/TV personalities, some of her hottest fire is reserved for Joe Budden's former co-host on Complex's Everyday Struggle, DJ Akademiks.
If you don't know DJ Akademiks, he's a bit of a big mouth and while Everyday Struggle has since fallen on hard times, Akademiks is living his best life playing Fortnite season 10 and ranting about Nicki Minaj on Twitch.
You see, Nicki threw a few jabs at Akademiks during her dual interviews with Joe Budden her podcast, Queen Radio, and his podcast, The Joe Budden Podcast. And apparently, Akademiks didn't appreciate that too much so he decided to AIR Nicki all the way out.
According to Akademiks, Nicki insulted him over DMs, threatened to sick her husband on him and questioned his intelligence.
"Nicki Minaj, in my opinion, in this moment, is unraveling," said Akademiks. "This is why I exist. Because all the shit y'all do behind the scenes and think it'll never bubble up is gonna bubble up. You don't get to like be the 'Oh, I'm just a sweet person' and then you're really like a demon behind the scenes."
You can watch the whole thing below, but be forewarned … It's a 15-minute rant.
In the video, Akademiks shows what appears to be screenshots of his convo with Nicki, but we can't explicitly make the words out because the screen is kind of fuzzy.
But still, assuming Akademiks is right, if Nicki threatened bodily harm against him, that's jarring. But given that she sent some laughing and crazy emojis, how much of the threats and mean DMs was just an act?
Akademiks also advises Nicki to "stop playing the woman card" with him because he's an equal opportunity offender.
Some might call me a Barb for this, but if Nicki was just putting pressure on Akademiks for revenge, cause he's been a jerk to her in the past, then it's no big deal.
But if Nicki was really serious about pulling up at people's addresses to whoop their asses for saying mean things, then she does need that break that Akademiks hinted at earlier.
In the future though, maybe Akademiks can avoid sparking his next rap beef in between Fortnite sessions? Seems a bit … childish.
Be the first to receive breaking news alerts and more stories like this by subscribing to our mailing list.