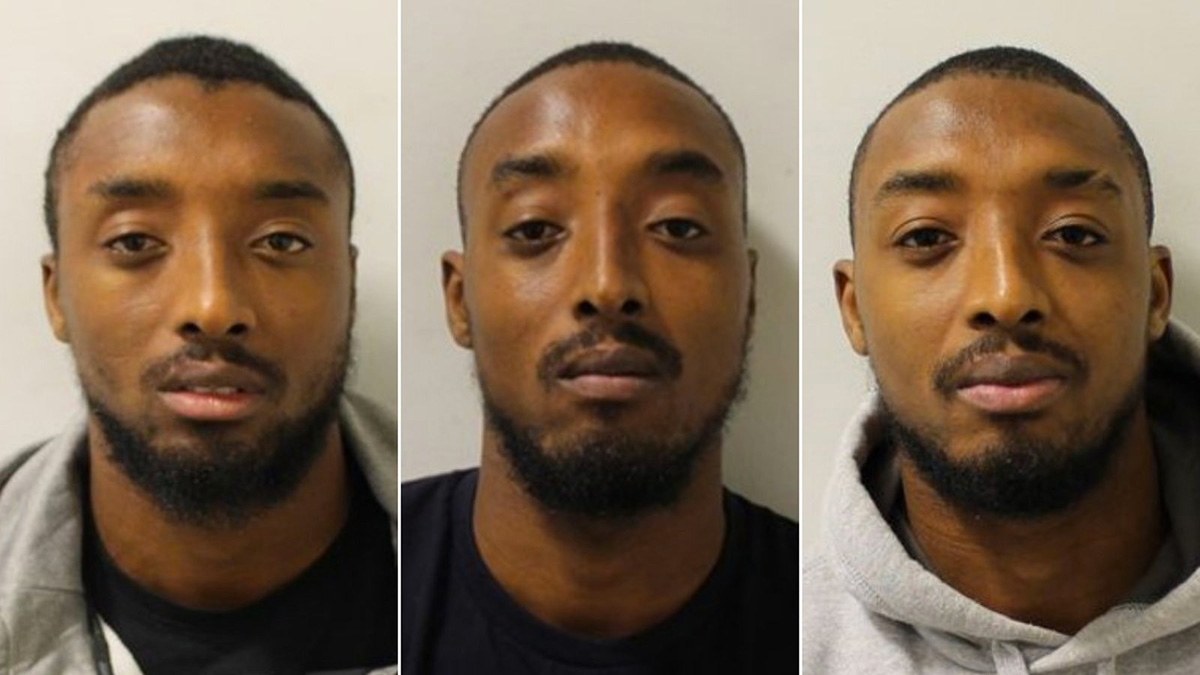 Identical triplets tried to fool investigators with their DNA, but it didn't work. Each brother has now been charged with the same crime and sentenced to at least 14 years in prison.
Ricky, Ralston, and Reiss Gabriel of London have all been convicted of possession of illegal firearms with intent to endanger life.
While Ricky and Ralston were sentenced to 14 years, Reiss was convicted of three additional charges and sentenced to 18 years behind bars.
The charges and extensive jail sentences come after an exhaustive two-year investigation in which investigators struggled to determine which brother was involved in an illegal guns operation because the brothers strategically used their identical DNA to confuse authorities.
Scotland Yard temporary Detective Chief Inspector Driss Hayoukane said:
"The trio tried to exploit their identical DNA and appearance to try and evade the consequences of their actions, but the hard work of the investigation team prevented their attempts."
Under Britain's strict gun laws, the brothers were the last of eight men convicted in connection to the seizure three illegal guns: an Uzi submachine gun, a self-loading pistol and a loaded revolver.
Due to the DNA similarities, police had to do further forensic testing to determine which Gabriel brother was involved in the operation.
Through phone and surveillance evidence, they were surprised that all three triplets were involved and intentionally used their DNA to deflect suspicion.
"All three of you were involved in an agreement to source and deliver the weapons to an extremely dangerous criminal," Judge John Hillen told the triplets at their sentencing.
"This case should send a clear message to anyone considering possessing or attempting to obtain a firearm that we will identify you and bring you before the courts," Hayoukane added in a statement.
Be the first to receive breaking news alerts and more stories like this by subscribing to our mailing list.