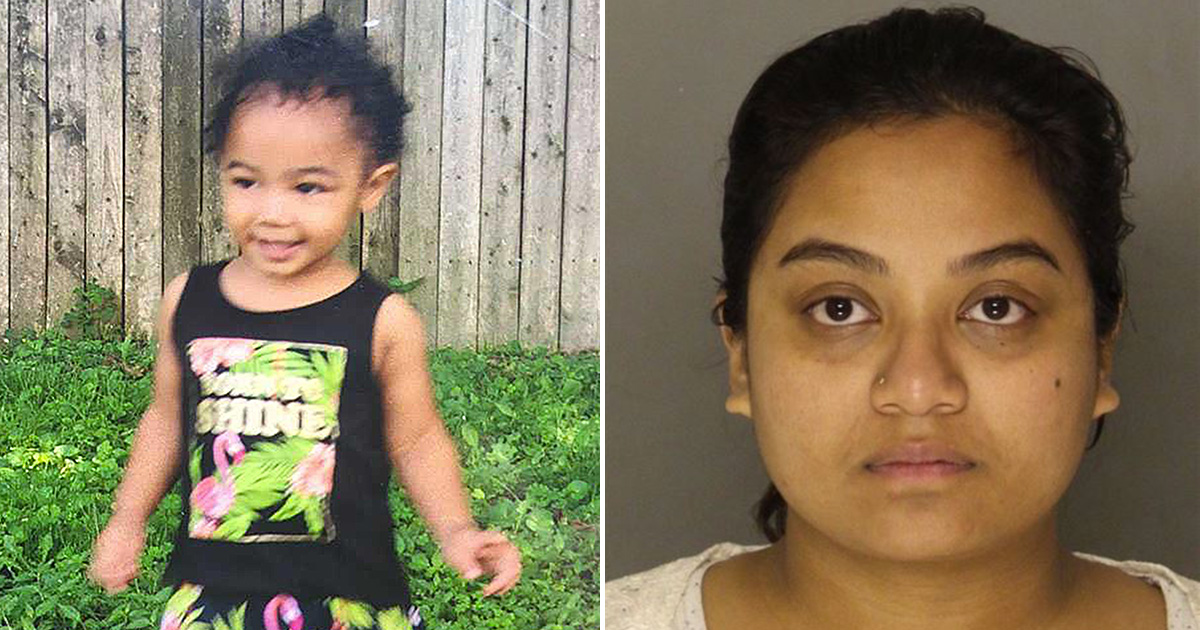 The Pennsylvania toddler who disappeared over the weekend after a woman initially said to be an Uber driver sped off with the little girl in the car, leaving her father behind, has been found deceased.
Police said the body of 2-year-old Nalani Johnson, the toddler at the center of a recent Amber Alert, was found Tuesday (Sep. 3) at Pine Ridge Park in Indiana County.
#BREAKING Nalani Johnson, the toddler at the center of a local Amber Alert, has been found dead in a local park. NOW on Channel 11 News, a LIVE update from that park with what we know so far in this heartbreaking story >>>>> https://t.co/kplWuBo2ta pic.twitter.com/cq9e1S3k66

— WPXI (@WPXI) September 3, 2019
Nalani Johnson was last seen alive in the vehicle of 25-year-old Sharena Nancy in Penn Hills on Saturday (Aug. 31).
Nelani's father, Paul Johnson, told police he and a friend had exited Nancy's car at an intersection, and as he was walking to the other side of the vehicle to retrieve his daughter, Nancy drove off with the child inside.
Johnson said he tried to call Nancy's phone, and when she didn't answer, he called the police, who issued an Amber Alert.
Police eventually caught up with Nancy and arrested her, but there was no sign of Nalani.
Authorities said they were initially told Nancy was a driver for either Uber or Lyft, but they recently discovered that Nancy and Johnson were actually romantically involved with each other.
"Sharena Nancy and Paul Johnson became acquainted intermittently over the last few months, so they were known to each other," Allegheny County Police Superintendent Coleman McDonough said in a news conference Tuesday. "They were friends, they were in the beginnings of an intermittent romantic relationship."
McDonough said Johnson and Nancy, who is married to another man, spent several hours together Saturday before Nalani disappeared.
"We believe that an argument ensued at approximately 5 p.m. or so. Mr. Johnson and [Johnson's friend] Mr. [Justin] Rouse exited the vehicle with the intention of taking Nalani with them when Ms. Nancy pulled away with the child in the vehicle," McDonough said.
Police said Nancy and Johnson have described completely different versions of events.
Nancy told police that Johnson had told her he sold his daughter for $10,000 and asked her to drive the little girl "20 minutes from a gas station in Monroeville along U.S. Route 22" where she was flagged down at a gas station by a woman in a silver SUV with an out-of-state license plate.
Nancy said she handed the child and her car seat over to the woman and drove away.
Investigators said they've yet to find any evidence of an SUV meeting Nancy at a gas station.
Nancy was reportedly charged with concealment of whereabouts of a child, interference with custody, and kidnapping. Additional charges and arrests may follow, police said.
An autopsy is scheduled for Wednesday (Sep. 4) to determine Nalani's cause of death.
Be the first to receive breaking news alerts and more stories like this by subscribing to our mailing list.