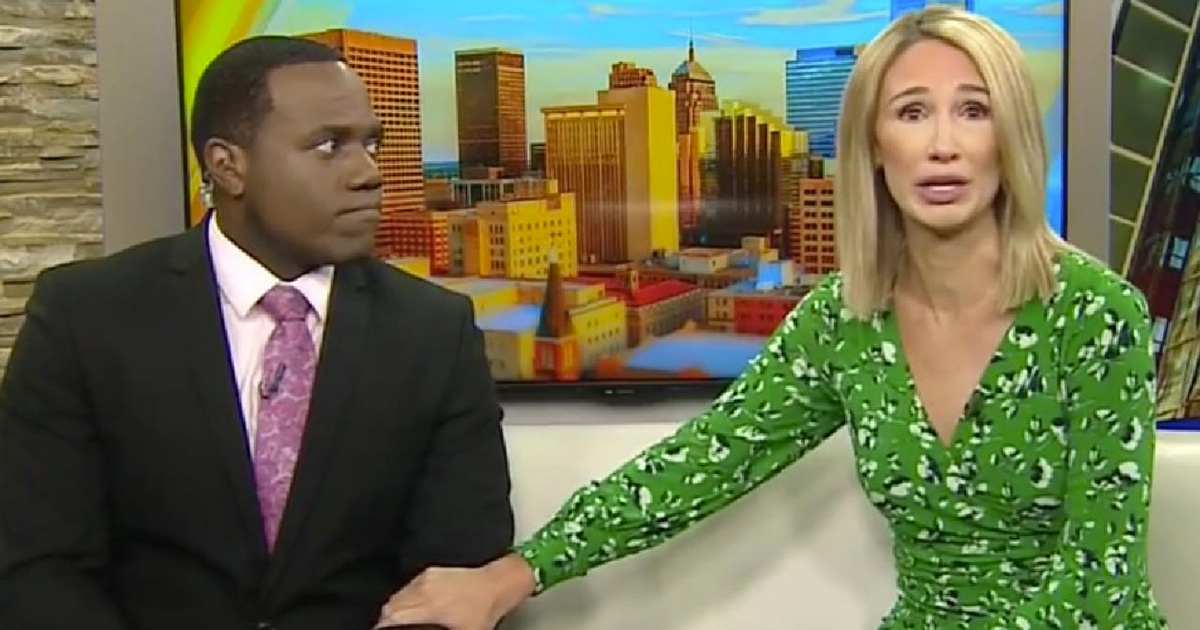 An Oklahoma news anchor recently issued a tearful apology to her black coworker for comparing him to a gorilla on live television.
The incident happened last Thursday (Aug. 22) live on the air on KOCO-TV.
While introducing a gorilla named Finn, anchor Alex Housden said: "This week, the ape's caretaker took over their Instagram and we are all loving that they did. Now, as you can see, Finn was fascinated by the camera."
"Definitely ready for his close-up," co-anchor Jason Hackett replied.
"Kind of looks like you," Housden said as Hackett nervously laughed before responding: "He kinda does, actually, yeah."
The 18-second clip was shared on Facebook, where it quickly went viral, angering viewers and sparking calls for Housden's resignation.
The very next day, Housden tearfully apologized to her "best friend" for saying he looked like a gorilla.
"I said something yesterday that was inconsiderate, it was inappropriate, and I hurt people…" Housden said while sitting next to Hackett.
"I love you so much," Housden said to Hackett. "And you have been one of my best friends for the past year and a half, and I would never do anything on purpose to hurt you. And I love our community, and I want you all to know from the bottom of my heart, I apologize for what I said. I know it was wrong and I am so sorry."
Hackett ultimately accepted his coworker's public apology, saying: "I want to let everybody out there to know that Alex is one of my best friends…what she said yesterday was wrong. It cut deep for me and it cut deep for a lot of you in the community…"
He added: "I want this to be a teachable moment and that lesson here is that words matter…we're becoming a more diverse country and there's no excuse. We have to understand the stereotypes…each other's backgrounds and the words that hurt…that cut deep and we have to find a way to replace those words with love…"
Watch the apology below: