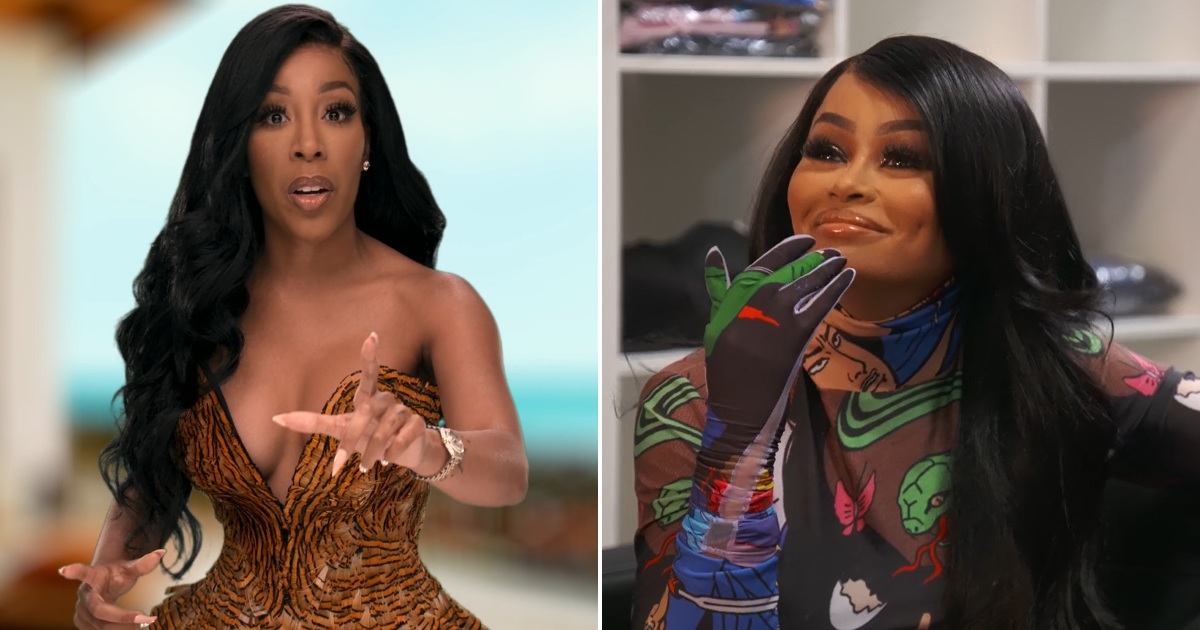 K. Michelle is never one to hold her tongue.
Though she has tried to have a nicer approach over her past few seasons of Love & Hip-Hop, even choosing to go by her first name Kimberly, some people make her bring out the old K. Michelle.
During a recent scene on Love & Hip-Hop Hollywood, Kimberly was having a pleasant conversation with Grammy-nominated songwriter/producer Brittany B by the beach when the topic switched to Blac Chyna.
Kimberly was stunned to learn that the reality star was ready to jump onto the music scene … with Brittany's help.
And despite Brittany saying Chyna was serious and "has a tone," Kimberly unleashed and expressed her displeasure with newcomers thinking they can get into the game without passion or even talent.
"This industry is the only industry where a mothaf**ka can just walk in without an audition," she said.
"This music is something you fight for your whole life. It's not something that you just automatically know that you wanna do. This be people's last resort. The gift that God gave me? That is not the last resort to your d*ck sucking that didn't work."
Kimberly continued to go off on Chyna and other "fake ass artists" in her green screen confessional.
"I literally last year y'all, rolled myself onstage to sing for my fans in a wheelchair. So why the f**k do you think I wanna talk about these fake ass artists. I bust my ass. I love this sh*t. It's how I eat. I'm not finna entertain the people who just out here playing."
Chyna seems to only have cameo appearances in this season of LHHH, but she may want to stay clear of Kimberly.
K. Michelle obviously doesn't see it for Chyna trying her hand at music and would most likely tell that to Chyna's face if they ever ran into each other.
Be the first to receive breaking news alerts and more stories like this by subscribing to our mailing list.