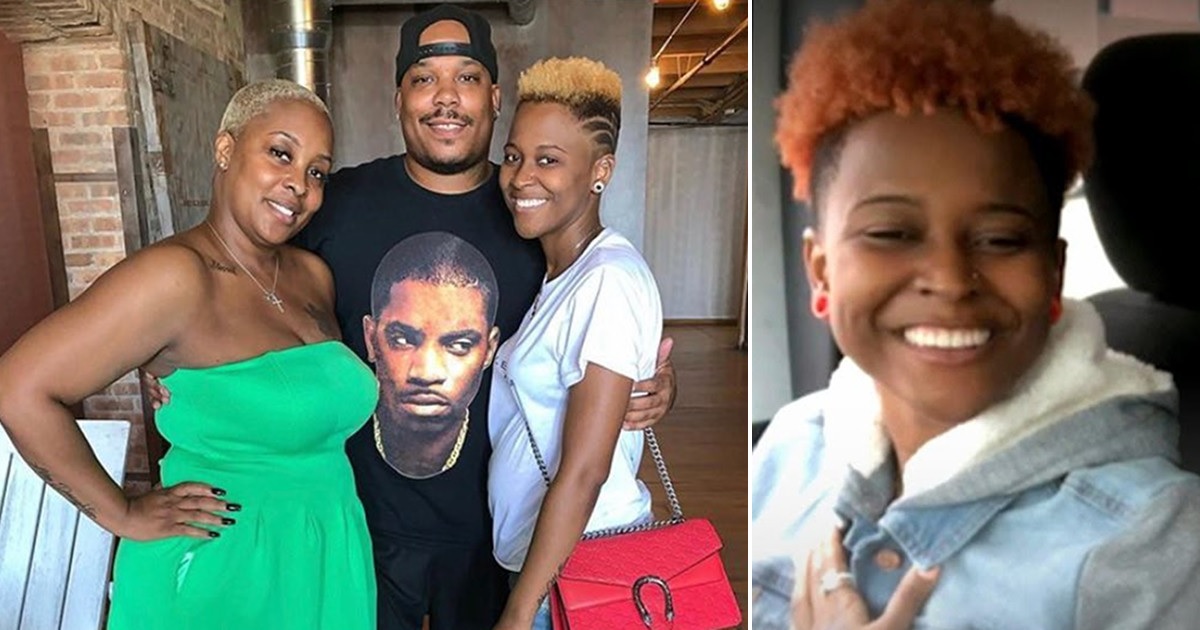 One of the women who escaped R. Kelly's harem is beginning a new chapter and moving forward with a new life in more ways than one.
Dominique Gardner—who broke free from the "Pied Piper" last year—is pregnant with her first child. The happy news was shared by her mother, Michelle Kramer, on social media.
"I'm a proud MiMi again…Life goes on after surviving R. Kelly," Kramer wrote on social media with a photo featuring herself, Gardner, and Van Johnson of Black Ink Crew: Chicago.
https://www.instagram.com/p/B1PJ-oVgffL/
She later edited the post to clarify that Johnson is not the father of Gardner's baby. "We are fans. He's not the father," she wrote. The baby's father hasn't been announced.
Kramer was featured in the docu-series Surviving R. Kelly as she shared her daughter's story and tried to rescue her daughter from Kelly's control.
She was shown going to a hotel where her daughter and several of Kelly's other girlfriends were staying and bringing her daughter home.
Three days after being home, Gardner briefly returned to be with Kelly, but eventually left him for good.
Gardner, 27, first became sexually involved with Kelly in 2009 when she was just 17 years old. She met the singer through another fan on Myspace and lived with him for nine years … until her mother found her.
Gardner shared details of her experience with Kelly in a New Yorker interview earlier this year.
She said he was extremely controlling and the that he tried to mentally break her, but she didn't want him to have that much power over her.
"I loved him to death…It was just the fact that he tried to break me. I couldn't be broken. He wanted that control over me, and I wouldn't give him that power. So he figured, like, if I don't give her food, she'll come around. Nope. I'd rather die than come around and give you my soul.

"I couldn't even have a drink without his permission. I'm a grown woman, and I've gotta ask you if I want a drink? Everything you do, you have to ask him. That's not living, that's not normal. I've got to ask to use the bathroom? Are you serious? I'm about to pee myself if I can't get in contact with you. What is this?"
She also revealed that the singer became physical with her on at least on occasion.
"He grabbed me and he pulled my hair out, and I had, like, patches torn from my hair," she said. "[I] felt as [if] we disrespected him or disobeyed him, it's like a parent when your children go against your word."
Be the first to receive breaking news alerts and more stories like this by subscribing to our mailing list.