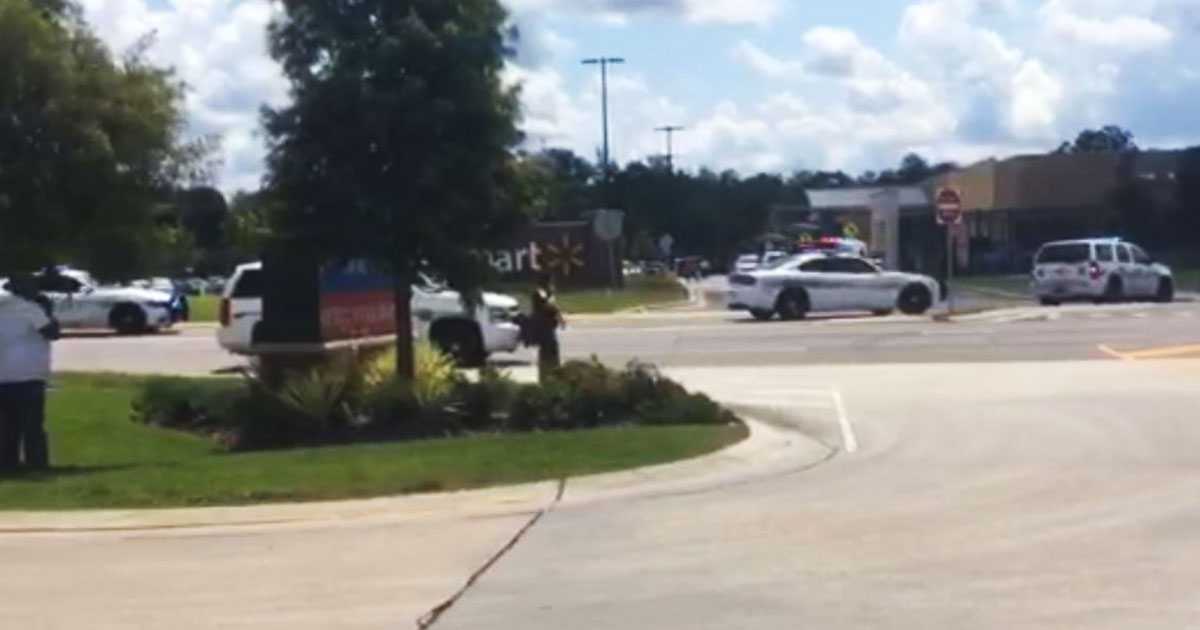 An argument between two men at a Walmart in Baton Rouge, Louisiana Tuesday (Aug. 6) escalated into a shooting that left an innocent bystander injured.
According to Baton Rouge's WAFB News, the shooting happened around 11:45 a.m.
Deputies with the East Baton Rouge Sheriff's Office arrested one suspect, but the other fled the scene in a light-colored sedan and is still at large.
The suspect on the run is described as a thin black male with a slight build and he was wearing shorts and a black shirt with a short haircut.
East Baton Rouge Sheriff Sid J. Gautreaux said a dispute between the two suspects erupted to the point where they both pulled guns on each other. Authorities were able to recover one of the handguns.
"I want to let everybody know that this was not an active shooter," Gautreaux said in a news conference at the crime scene. "Thank God this was nothing like anywhere near what they faced in El Paso or anything like this."
Officials said the man who was shot was in line buying a lunchbox.
"It's unfortunate that the one subject got struck," Gautreaux said. "He was an innocent shopper at the store. He was standing in the line."
Be the first to receive breaking news alerts and more stories like this by subscribing to our mailing list.