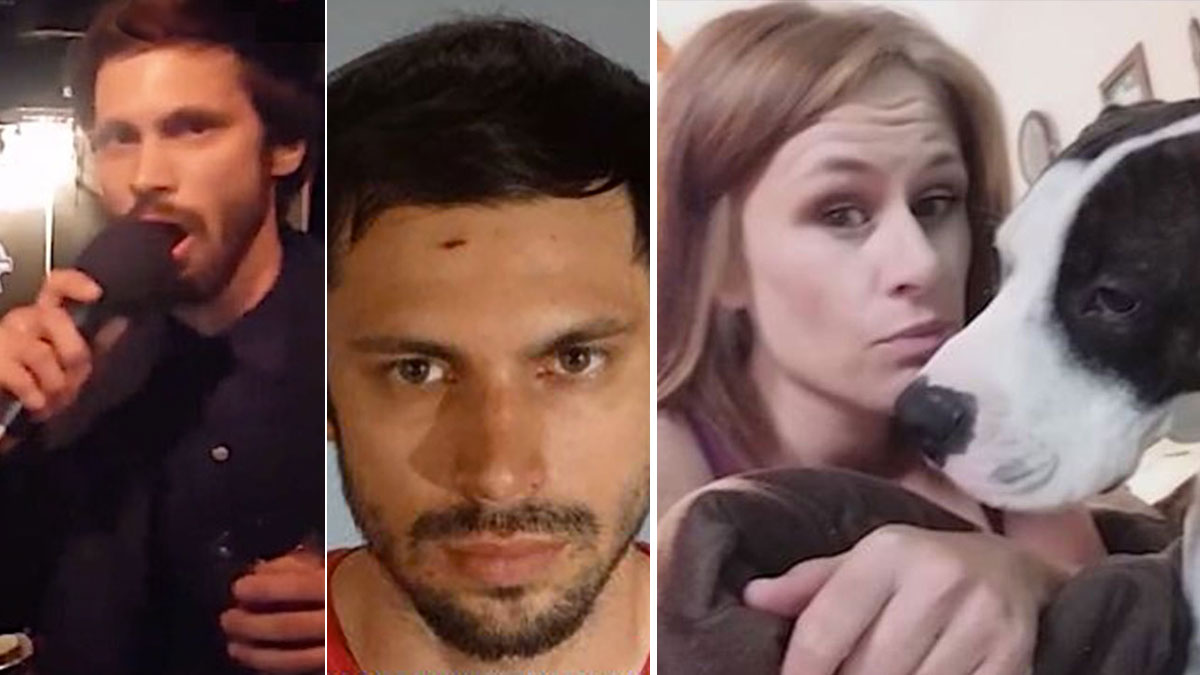 A kidnapping investigation quickly turned into a homicide investigation after Los Angeles police were made aware of video footage showing a man accused of kidnapping his missing girlfriend rapping about killing her and burying her body.
KTLA reports that a video filmed early Tuesday morning (Jul. 30) just hours before 27-year-old Monrovia kidnapping suspect Robert Anthony Camou was taken into police custody appears to show him participating in an open mic event at a local bar.
"I killed my b*tch and buried that b*tch in the f**king dirt," Camou rapped about his girlfriend, 31-year-old Amanda Kathleen Custer, who had been missing since Monday.
He then mumbled a few words about being "out" because the cops are looking for him before walking out of the view of the camera. The people around him were visibly disturbed.
Police said they were aware of the video's existence and were trying to get ahold of the original footage to make sure it hasn't been edited.
"We want to make sure it's unedited," Deputy Trina Schrader, a spokeswoman for the L.A. County Sheriff's Department, told the Los Angeles Times. "If it's edited, then in court people can poke holes in it."
The man who recorded the video told reporters he had no idea who he was filming until he saw Camou on TV being arrested the next day.
"At first it was like, did he say that? He said that. And he said it with such force," Michael R. Moore told KTLA.
Moore said when Camou noticed he was being recorded, he stepped forward and stared straight into the camera. He said everyone in the bar was frozen with shock.
"I think that everyone in the bar that heard him kinda stopped. Time just stopped. And there were some hardcore rappers up in there, and they stopped," Moore said.
Moore said after walking off the stage, Camou came up to him and asked him where he was going to post the video.
Moore said he told Camou he would be sharing it across all of his social media accounts, and Camou was, oddly, OK with it. "He said that was cool," Moore said.
Robert Camou became the subject of a kidnapping investigation Monday (Jul. 29) when police found blood in his home in Monrovia after responding to a domestic violence call.
Camou's girlfriend, Amanda Custer, was nowhere to be found.
Investigators believe Camou assaulted Custer and took her from the home against her will.
A witness told police they saw Camou putting Custer's limp body in the cargo hatch of his Toyota Prius early Monday morning. It was the last time she was seen alive.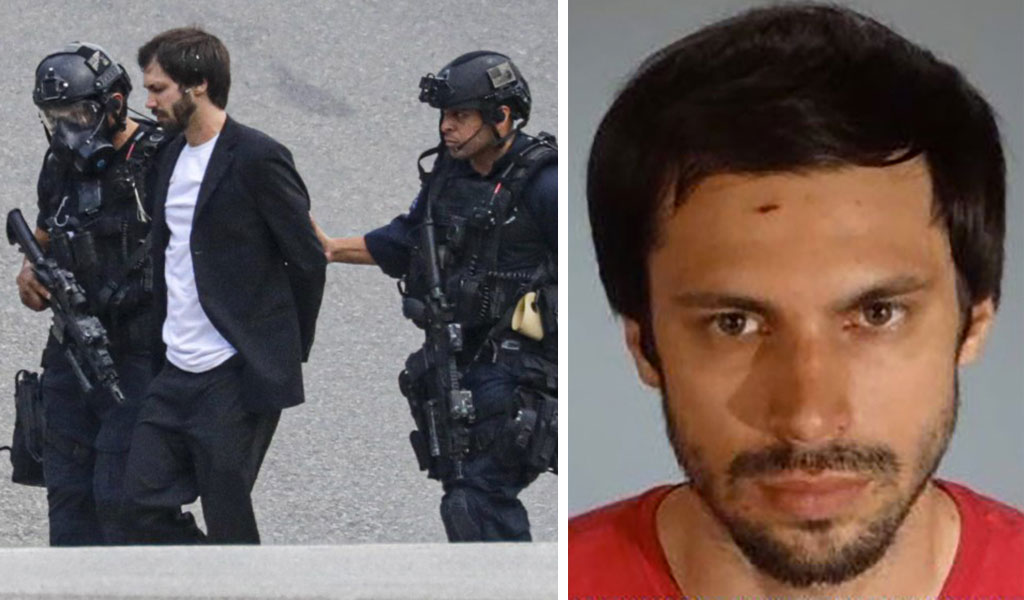 Camou was arrested Tuesday morning following a five-hour standoff in which he remained in the backseat of his vehicle. Police said Camou didn't exit the vehicle until after they shot tear gas into the car.
Authorities said Camou was scheduled to appear in court the day Custer went missing for charges related to an April 22nd incident, but he never showed up.
He had also previously been charged with four felony counts, including burglary and assault and battery, per court documents filed on May 29th.
At the time Custer went missing, police said Camou was out on bail on domestic violence charges, and the victim in that case is also Amanda Custer (pictured below).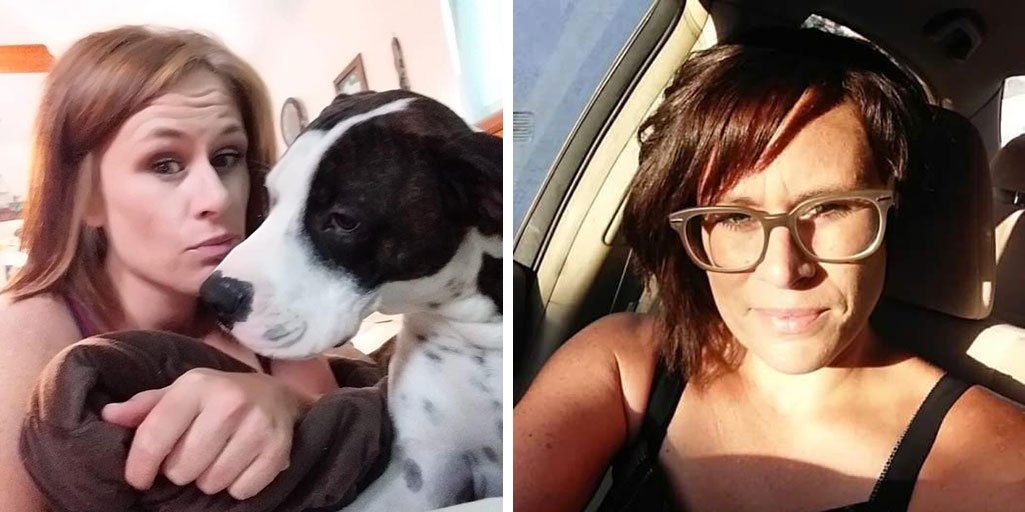 Police said Custer and Camou had been dating for the past two years, and throughout the course of their relationship, there were numerous allegations of domestic violence.
A restraining order filed by Custer back in February reportedly detailed Camou's alleged obsessive behavior.
"He has made over 100 (phone) numbers to verbally bash me," Custer said at the time.
She also described an uninvited visit to her home by Camou: "He turned around, came running at my window, and broke my double-pane window with the hatchet."
Camou remains in police custody without bail on domestic violence charges and an unrelated burglary charge.
Be the first to receive breaking news alerts and more stories like this by subscribing to our mailing list.