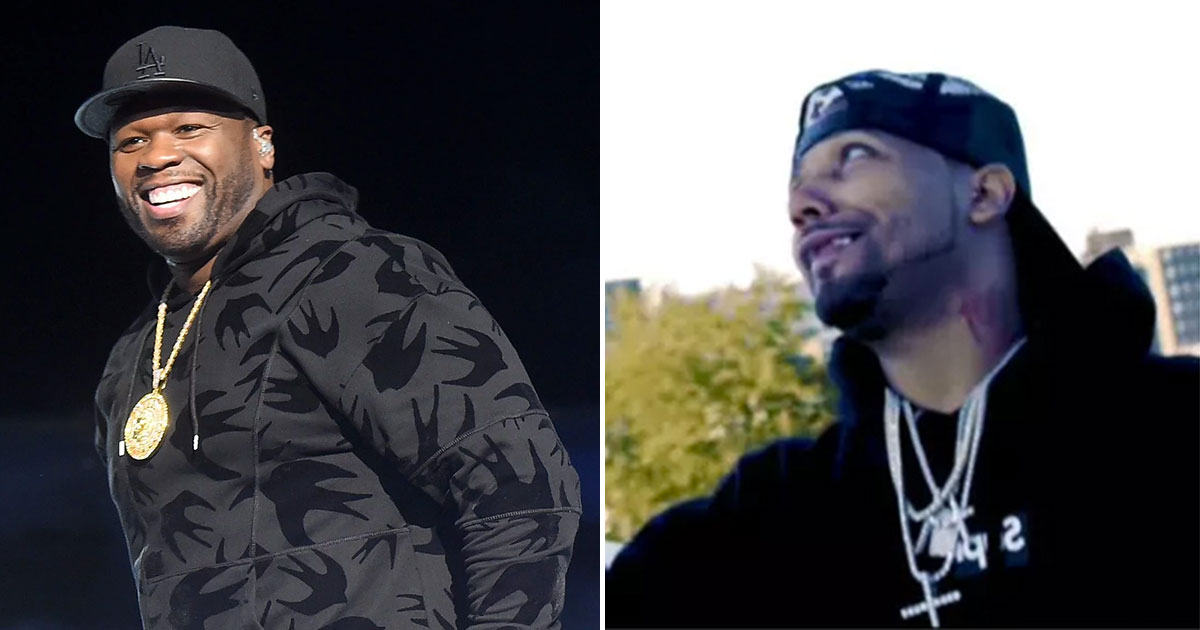 50 Cent still wants to know what happened to Juelz Santana's teeth, and his curiosity is so bad that it keeps him up at night.
The social media debt collector and captain of all things petty took a break from calling people out about owing him money and took a jab at Dipset rapper Juelz Santana over his teeth again.
Back in November, 50 posted a picture of Juelz missing his top front row of teeth and looking very crackhead-like. 50 captioned the pic telling Juelz to say no to drugs and instantly sparked rumors that the rapper was strung out on lean.
"Damn it Mmaaannn just say no to drugs," he wrote. "This is going to [sic] far now, no teeth Jesus Christ Positive vibes."
Fans quickly responded to the photo of Juelz and didn't hold back one bit from going in on him about his lack of teeth.
Excuse me, Why are Juelz Santana's teeth missing ????? pic.twitter.com/gKl6QZa57R

— Kim. ?? (@_KimChanel_) November 9, 2018
Juelz really out here rapping with no teeth lmaoo. pic.twitter.com/bF6BOGpSEj

— Malcolm UX ?? (@its_kachi) November 9, 2018
How does Juelz Santana have no teeth?????? pic.twitter.com/Ozgzmwf6sD

— Chanphen A. Smith (@ChanDaChamp) November 11, 2018
What happened to Juelz Santana's teeth? I need answers yo pic.twitter.com/8NC9OSZNLE

— Brownfacebaby (@markad___) November 12, 2018
Juelz reacted to the rumors and 50 by posting a picture of himself showing off his pearly white smile.
Unfortunately, the Internet didn't fall for the photo and accused Juelz of having dentures or veneers.
And just when things had finally died down and nobody was thinking about Juelz or his missing teeth, especially considering the fact he's currently serving a 27-month stint behind bars, 50 Cent, out of nowhere, brings it right back to our attention.
See what he posted below:
https://www.instagram.com/p/B0geKKaHT1X/
Damn you 50 … Now I'm gonna be up all night tryna figure this out! LMAO
Be the first to receive breaking news alerts and more stories like this by subscribing to our mailing list.