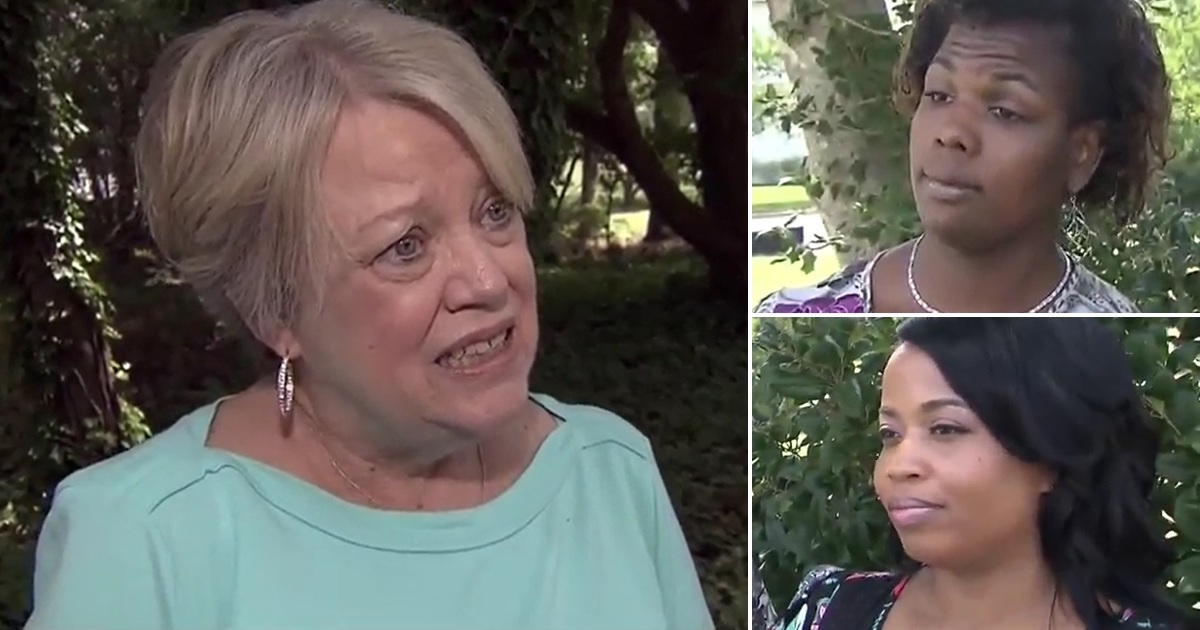 A white woman is defending calling two black women the N-word while dining in a North Carolina restaurant. In fact, the racist white lady says she would call them the racial slur again.
Friends Lakesha Shaw and Chanda Stewart were having a good time at a Raleigh Bonefish Grill earlier this week until a racist bitter Becky (real name Nancy Goodman) went to their table and complained that they were being too loud and rude.
As Goodman–who says she has black friends–walked away from the table, she called Shaw a "stupid n***er."
Stewart recorded part of the encounter and posted it on Facebook. The post went viral and caught the attention of news media.
Goodman spoke to local news outlet WRAL on Wednesday and defended her use of the slur. She refused to apologize to the black women and even stated that she would say the N-word again.
"I'm not going to say I'm sorry to them because they kept pushing at it…I would say it again to them. They are the rudest individuals I have ever seen."
Goodman told the reporter that she has extreme anxiety (of black people?) and blamed Shaw and Stewart for "forcing" her to use such language.
"I used that word because they forced me into it," she said. The reporter then asked if Goodman knew how the word is incredibly offensive. "Yes, I do. That's why I said it," Goodman responded.
Shaw and Stewart also spoke with WRAL. Shaw said that, regardless of the situation, nothing justified Goodman's actions. Both women were shocked to learn Goodman said she would use the slur again.
"The fact that you're willing to say you will repeat that again shows me the hate that you harbor in your heart for the black African-American race. I don't care what color I am. Give me the respect of being a human being, just like everyone else deserves."
The Raleigh Bonefish Grill establishment has banned Goodman. "We do not condone hate speech or derogatory issues between our guests," the restaurant's manager told the NY Daily News.
A spokesperson for the restaurant chain's parent company, Bloomin' Brands Inc. also released a statement.
"We do not tolerate hate speech or disrespect in our restaurants. We are reviewing the incident to see how we can do better at de-escalating something like this in the future," the statement read in part.
Be the first to receive breaking news alerts and more stories like this by subscribing to our mailing list.