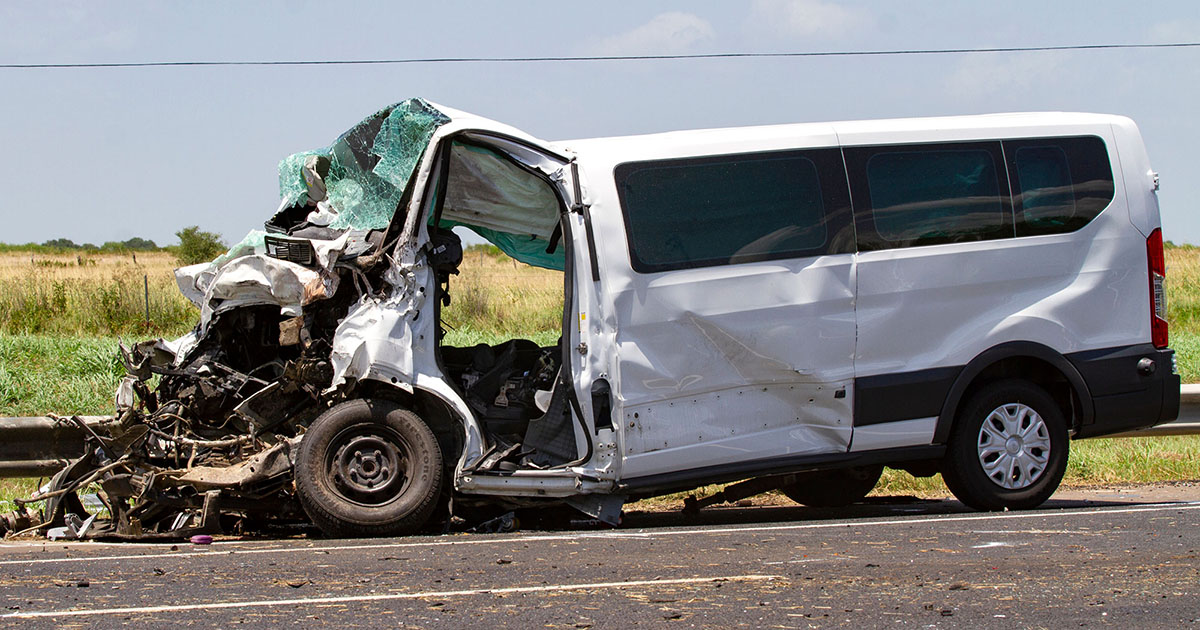 Five family members, including two children, were killed Saturday morning (Jul. 20) in a multi-vehicle crash on a Texas highway south of Houston.
According to the Corpus Christi Caller-Times, five people were killed and at least seven were injured in the collision involving an 18-wheeler, a passenger van and a Ford F-250 pickup truck.
Sgt. Ruben San Miguel, a spokesman for the Texas Dept. of Public Safety, said the crash happened at 10:56 a.m.
He said a semi pulling a flatbed trailer traveling northbound on the highway was hit from behind by a white 2016 Ford passenger van.
The Ford van lost control and went over the grassy center median before crashing head-on into a 2015 Ford F-250 pickup traveling southbound.
The female driver of the van, two adult male passengers, and two children (a boy and a girl) were pronounced dead at the scene, San Miguel said.
"The white van was driving in the left lane," San Miguel told NBC News. "The truck was driving in the right lane… For reasons under investigation, the van struck the left rear side of the semi-trailer with the front right of the van."
There were a total of 10 passengers in the van on their way to a cruise. Everyone in the van was related, San Miguel added.
Five of the passengers in the van were taken to hospitals in Victoria and Houston, the Caller-Times reported. Their respective conditions weren't immediately made available.
The victims were identified by the Department of Public Safety as 42-year-old Nora Gabriela Chavez (the driver of the van), 45-year-old Oscar Chavez, and 47-year-old Adrian Leal Rodriguez, along with a 13-year-old girl and a 6-year-old boy, whose names weren't released.
The surviving passengers were identified as 38-year-old Edna Hernandez, 19-year-old Andres Chavez, 21-year-old Oscar Alejandro Chavez, 17-year-old Andrea Chavez, and another 13-year-old girl whose name wasn't revealed.
The male driver and a female passenger from the pickup truck, Oscar Garza and his wife Anna Bettancourt, were taken to a nearby hospital and were in stable condition Saturday. They reportedly suffered minor injuries.
The driver of the 18-wheeler was uninjured.
San Miguel said that the crash remains under investigation, and though officials don't know exactly what contributed to the crash, he stressed the importance of paying close attention while driving.
"Pay attention when you're driving," he said, according to the Victoria Advocate. "The main thing is for drivers to be aware of how important it is to be alert when behind the wheel of a motor vehicle. Be alert to everything."
Be the first to receive breaking news alerts and more stories like this by subscribing to our mailing list.