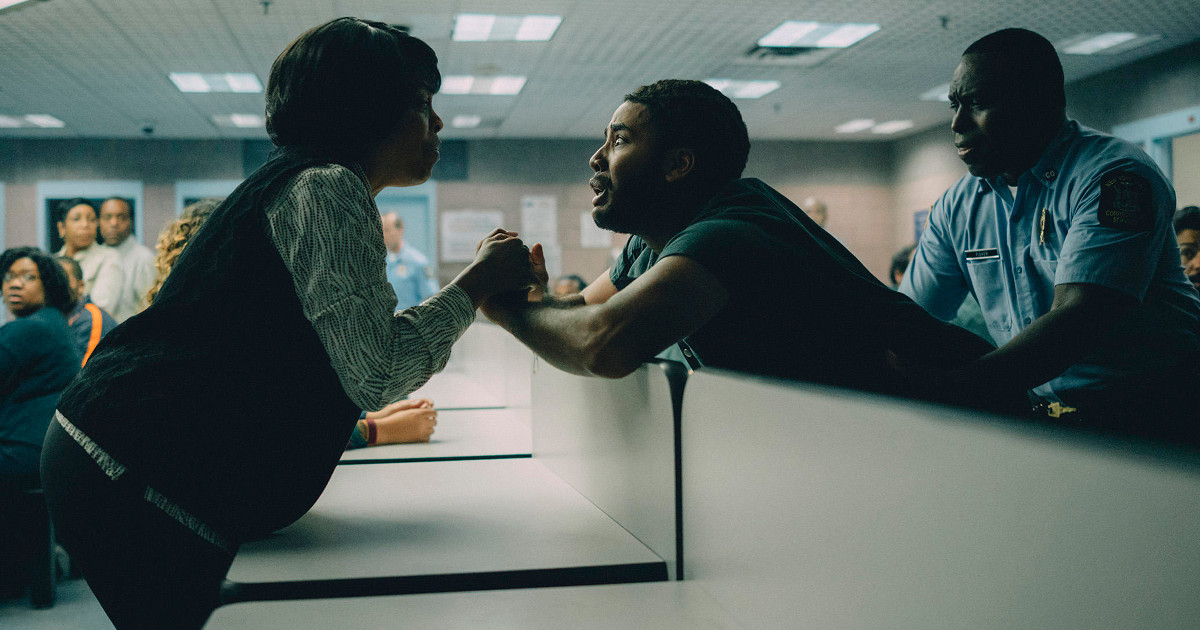 The Television Academy saw When They See Us and were impressed. The emotional Ava DuVernay series just received 16 Emmy nominations, including Outstanding Limited Series and a lead actor nomination for Jharrel Jerome.
"I'm going crazy over here. I feel like I'm on a whole other planet right now," Jerome told The Hollywood Reporter after receiving his first Emmy nomination.
DuVernay was nominated for directing and writing the series. Jerome is glad she's being recognized for her dedication in telling this important story.
"I'm so proud of her. I was hoping that the Emmys would really receive When They See Us the way the world received it and would understand the importance of it. And just respect her brilliance and her integrity. The reason we did what we did was because of her."
In the four-part Netflix series about the wrongfully convicted Central Park Five—now known as the Exonerated Five—and their journeys to justice and freedom, Jerome plays Korey Wise. He was the only actor to portray one of the five men from childhood to adulthood.
"The first time I met Korey, he took off the chain around his neck and put it on my neck and said, 'You're the king now. You're Korey Wise,'" Jerome recalled.
Jerome says he continues to be inspired by Wise and the rest of the Exonerated Five. He also believes the series has somewhat brought about justice regarding the repercussions the prosecutors have faced since the show's release.
"I'm proud to know that these men are out there in the world," Jerome said. "As for everyone else, it's just the way the world responds, and however they respond is how they choose to respond. For me, I'm just happy with the smiles on the faces of these men and that's what's most important to me."
As reported by The Hollywood Reporter:
[Prosecutor Linda] Fairstein, who is now a novelist, was dropped by her publisher Dutton and resigned from the boards of nonprofit Safe Horizon and Vassar College. She also stepped down from the boards for God's Love We Deliver and the Joyful Heart Foundation.

In turn, [Prosecutor Elizabeth] Lederer informed Columbia Law School that she would not seek reappointment as a part-time lecturer as a professor at Columbia Law School.
In addition to DuVernay and Jerome, several other members of the cast received nominations including Niecy Nash, who played Jerome's onscreen mother.
"Just to have shared those scenes with her and for both of us to come out with a nomination, that means everything in the world to me because we put our hearts and souls into those scenes," Jerome said of working with Nash.
When They See Us is still available on Netflix. The 71st Emmys will be held September 22nd and broadcast live on Fox.
Be the first to receive breaking news alerts and more stories like this by subscribing to our mailing list.