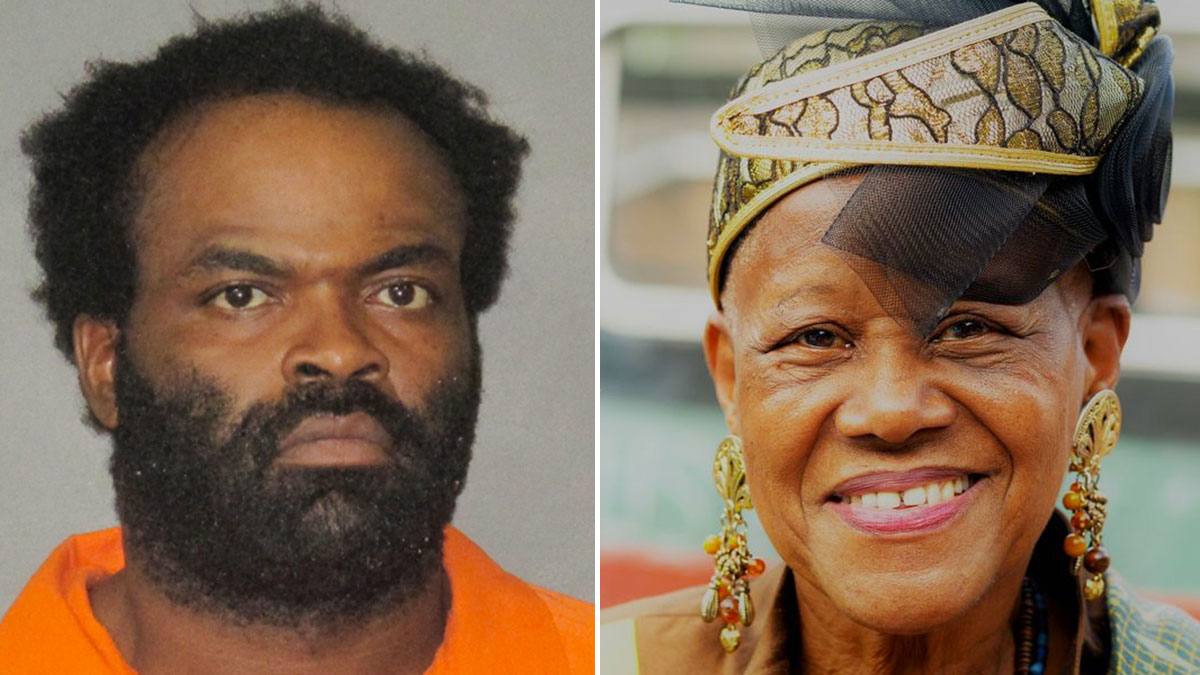 An arrest has been made in the death of Baton Rouge civil rights activist Sadie Roberts-Joseph.
Baton Rouge police announced the arrest of 38-year-old Ronn Jermaine Bell Tuesday (Jul. 16) in a news conference, The Advocate reports.
Police said Bell, who is a registered sex offender, was a tenant of Roberts-Joseph in one of her properties.
He was reportedly was several months behind on his rent and owed her $1,200, but Chief Murphy Paul said a motive hadn't been officially determined.
"There's no information which leads us to believe this is a hate crime," Paul said. "There's no information which leads us to believe that this incident was motivated by Ms. Sadie's activism or her community efforts."
Sadie Roberts-Joseph, an icon in the black community and Baton Rouge, Louisiana, was found dead Friday afternoon (Jul. 12) in the trunk of a car located about three miles away from her home.
According to results of a preliminary autopsy released on Monday (Jul. 15) by the East Baton Rouge Parish Coroner's Office, 75-year-old Roberts-Joseph died from "traumatic asphyxia," including suffocation, which could be the result of strangulation, however, the coroner didn't specify exactly how she was killed. Her death was ruled a homicide.
Video evidence showed the murder suspect near where Roberts-Joseph's car and body were found Friday, and an affidavit said that his DNA was found on her body.
Bell acknowledged during the investigation that he was behind on his rent, but had been given permission by Roberts-Joseph to stay at the home as long as he paid her something.
Roberts-Joseph's death shocked the Baton Rouge community and left it in a state of mourning. The activist was the founder and curator of the city's African-American history museum and hosted the annual Juneteenth festivities.
Local and state leaders have mourned her loss and have been praising Roberts-Joseph's accomplishments in the days since her tragic death.
"I'm heartbroken that our community has lost such a kind and selfless soul in such a violent, tragic manner," East Baton Rouge Sheriff Sid Gautreaux said in a statement.
"I have known and loved Mrs. Sadie Roberts-Joseph for years and admire and respect her dedication to education and our community. … Hate tried to silence Mrs. Sadie, but her voice will continue to ring strong for peace and love through the countless people she touched."
State Representative C. Denise Marcelle of Baton Rouge called Roberts-Joseph "an icon," while Mayor-President Sharon Weston Broome lauded her as "a mother of our community."
Ronn Bell has a criminal record that dates back to the early 2000s for a child rape case. He was arrested in 2006 after being accused of raping a 9-year-old child in 2004 when he was 23 years old.
He was charged with aggravated rape, but ended up copping to a sexual battery charge after taking a plea deal and was sentenced to seven years in prison.
Police said Bell had already been arrested and jailed Monday on another charge related to violating the requirements for registered sex offenders when he was ID'd as a suspect in the murder of Sadie Roberts-Joseph. He was rebooked Tuesday afternoon on a count of first-degree murder.
Be the first to receive breaking news alerts and more stories like this by subscribing to our mailing list.