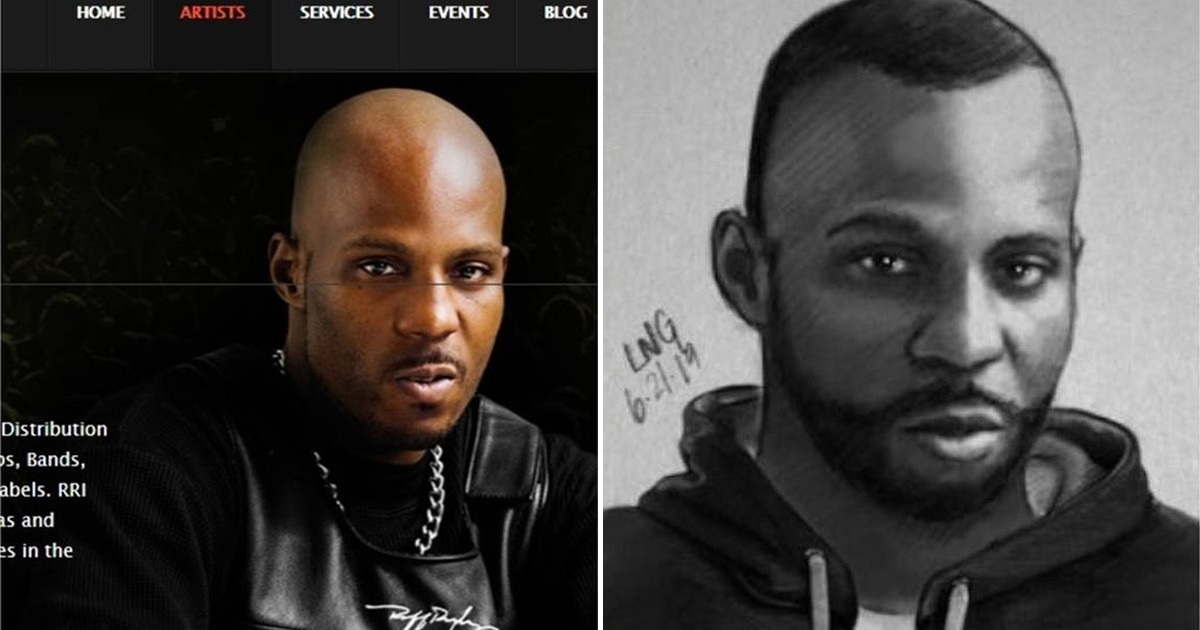 DMX is the face of a police wanted poster and he didn't even do anything.
A police sketch of an attempted murder suspect released by the Columbia Police Department in South Carolina has gone viral because it bears a striking resemblance to the rapper DMX.
The rapper was stunned to learn of the police sketch, especially given that he's currently on parole and his past run-ins with the law. He told TMZ:
"That's definitely a picture of me. Think about it. You never see a police sketch with that much detail on it. police sketches be like, outline sh*t. It be like, real quick. That's a f*ckin' drawing right there. That ain't no sketch."
"He look exactly like me," he added with a laugh. "[S]omebody drew a picture of me and they added hair to it. You know I'm on parole, man."
And here's the thing—the DMX likeness of the sketch wasn't exactly an accident.
"The witness said to us, 'The guy looks a lot like DMX,'" said South Carolina Law Enforcement Division Spokesperson Thom Berry.
So what did the "very well trained and respected" forensic sketch artist do?
They found a dated photo of DMX from the Ruff Ryders website and used it as the basis for the sketch. Input from witnesses altered major details such as hair and a fuller beard.
"We always let the witness dictate the process and how everything unfolds," Berry added. "We make sure the witness sees everything we do and is comfortable with whatever rendering that we make."
However, South Carolina newspaper, The State, noted the eerie similarities between the sketch and the photo of DMX used to create the composite.
In the suspect's sketch and the photo of DMX, the angle and light source are the same. The eyes look the same direction. The curl of the left side lip is similar. A bit of the left ear pokes out. The shape of the inside of the right ear looks like a keyhole and is nearly the same in both renderings. A shadow between the left nostril and cheek match.
Police are looking for an attempted murder suspect who shot and wounded a 27-year-old man following an argument on June 19th. The sketch was released on June 24th.
Columbia Police confirms DMX, who is in New York, is NOT a suspect in the case.
Be the first to receive breaking news alerts and more stories like this by subscribing to our mailing list.