Wendy Williams' estranged husband seems to be scrapping up cash however he can, but still trying to hold on to the luxurious lifestyle he's become accustomed to.
Last week, Kevin Hunter was seen visiting a New York pawn shop with a small sack in hand.
"He was very animated showing off the jewelry to the expert in the store," a witness tells Radar Online.
Radar reports Kevin was trying to pawn jewelry as a "sleazy cash-grab" since Wendy kicked him to the curb and fired him as an executive producer of her talk show.
If you also recall, Williams has financially cut off Hunter and had the gold Ferrari that he bought his alleged mistress towed. It was alleged that he bought the car with Williams' money.
Hunter isn't downsizing much though. He arrived at the pawn shop in a Rolls-Royce SUV, worth an estimated $325,000. He even had the audacity to park in the bus lane.
"He didn't seem to have a care in the world!" the witness continued. "He left his car in the bus lane and went inside the pawn shop for 15 minutes."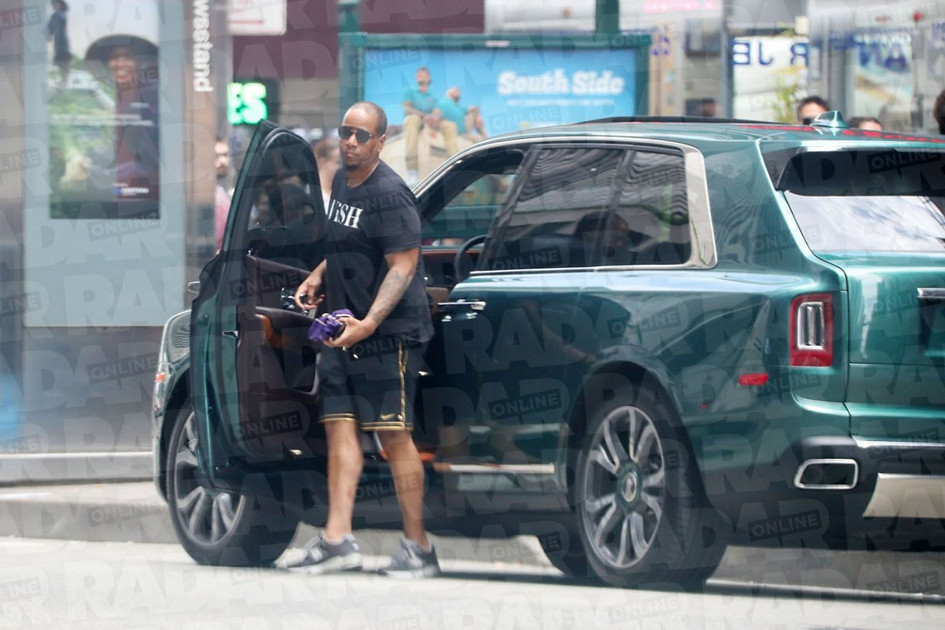 Hunter left the shop with the small sack in tow. It's unclear if he sold or bought any jewelry.
Wendy Williams filed for divorce in April after 21-years of marriage.
Kevin Hunter has already requested spousal support and child support for their only child, 19-year-old Kevin Hunter Jr.
Be the first to receive breaking news alerts and more stories like this by subscribing to our mailing list.