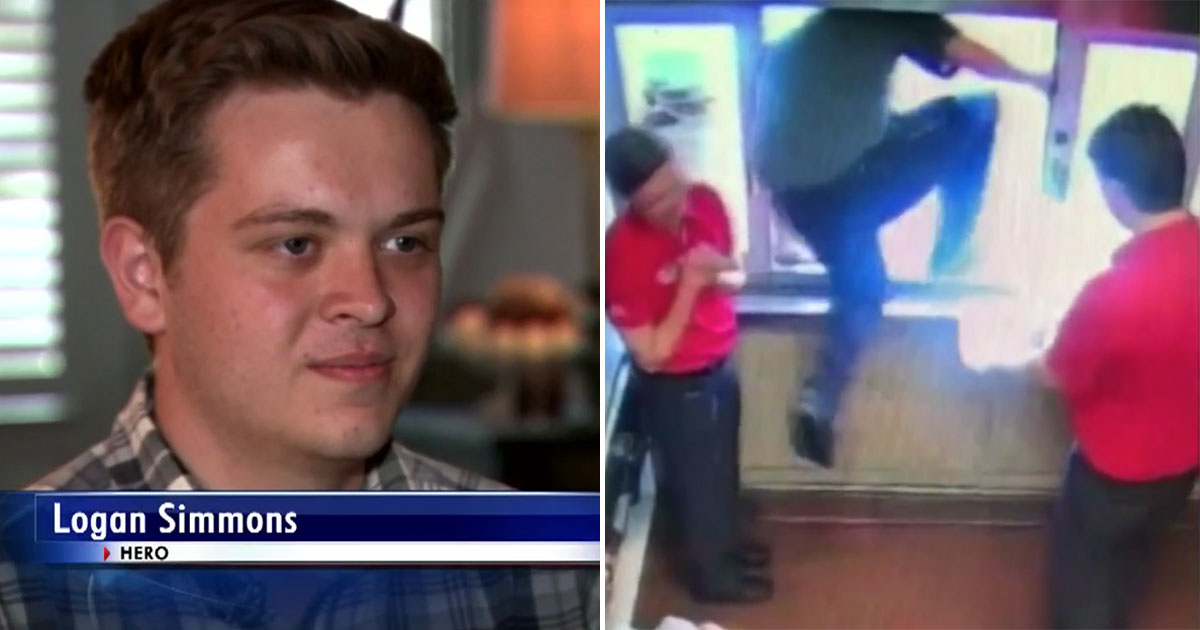 Not all heroes wear capes. Sometimes they're dressed in plain red shirts and black slacks and say "My pleasure" instead of "You're welcome" when you thank them.
A Chick-fil-A employee in Georgia is being called a hero after his quick thinking saved a 6-year-old boy from possibly choking to death.
While working the drive-thru at the Atlanta-area restaurant on Wednesday (Jun. 26), Logan Simmons overheard a panicked mother screaming that her son's seat belt had wrapped around his neck and was choking him.
Logan quickly sprung into action, jumping out of the window of the drive-thru and running to the woman's car.
He pulled out his pocket knife and then cut the child free, preventing what could have been a tragedy, WSBTV reported.
The moment he jumped out of the window was captured on security cameras from inside the restaurant.
"I'm still kind of shocked right now myself that all this has happened," Simmons told the news station. "You could see he was turning red and losing pigmentation in his face."
Logan's mom told Channel 2 News that she was proud of her son and "amazed he didn't panic."
"As his mother, I would have panicked," Teri Simmons said. "I'd be running around going, 'Oh my gosh! What do we do?'"
About an hour after Simmons' heroic gesture, he received a phone call from the little boy's mother, who thanked him for saving her son's life and called him a hero.
"I do feel like a hero," the teen said.
Be the first to receive breaking news alerts and more stories like this by subscribing to our mailing list.