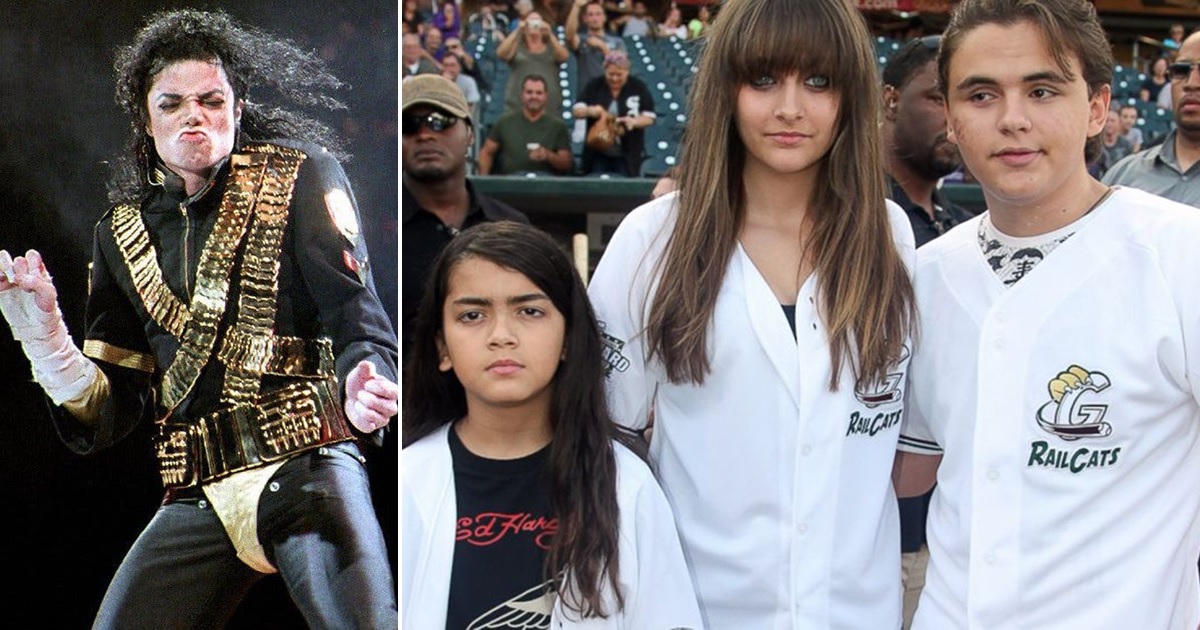 The 10th anniversary of Michael Jackson's unexpected passing (Jun. 25) came and went without much attention from mainstream media.
The allegations made in the documentary Leaving Neverland left many fans and outlets in a precarious position on how to honor the anniversary, eventually just letting the day pass with little acknowledgment.
And don't expect Jackson's children to make any public tributes either. A source exclusively tells Hollywood Life Prince Michael, Paris, and Blanket don't place significance of the years of their father's passing and choose to honor him privately by sharing stories with family and watching home videos.
"They are just going to remember the good times and be around family and friends and talk about him," the source said.
"The great thing for all of them is that they have so many home videos to look back on and their Dad is always with them through music. They can always hear his voice when they need it. Obviously, that never replaces the real thing but they all feel that he is with them always.

"They all are older and realize the impact he not only gave them but the world and they just want to honor that legacy and will mourn and celebrate privately."="
In the decade since the King of Pop tragically died at the age of 54, a dark cloud has slowly encroached his legacy (possibly by his own doing) due to the longstanding allegations of pedophilia.
And Leaving Neverland—which shares two men's experiences of being sexually abused by Jackson when they were children—may have caused the icon to be forever "canceled" for some.
In today's "cancel culture" and the #MeToo movement, the allegations against Jackson can't be ignored (even though he's no longer able to defend himself).
Post-Neverland, some radio stations have pulled Jackson's music, casual listeners have deleted his catalog from their devices, and die-hard fans—like myself—are placed in a conundrum of what to do about Michael Jackson.
Senior Yahoo! reporter and self-described "hardcore Jackson fan" Kevin Polowy explained why he couldn't tribute the legend on the 10th anniversary of his death after forcing himself to watch Neverland.
"I'm not sure how any reasonable human being can watch Leaving Neverland and not believe Jackson was a pedophile," he wrote.
"The film is especially traumatizing to watch as a parent. I have two young children, one around the same age as [Wade] Robson when he claims the molestation began…I can never listen to Jackson again. As a DJ, I can never spin another one of his songs. I have a visceral reaction to hearing his music now."
Though parts of Leaving Neverland have been debunked, the damage has already been done. It contributed to the 10th anniversary of the King of Pop's death to be just an ordinary day, except for his three children.
Jackson died in his sleep on June 25th, 2009 after a fatal overdose of propofol and benzodiazepine.
His private doctor Conrad Murray was charged with involuntary homicide for administering the fatal drug cocktail and sentenced to four years in prison.
Murray was released in 2013 after serving nearly two years of his sentence due to prison overcrowding.
Be the first to receive breaking news alerts and more stories like this by subscribing to our mailing list.