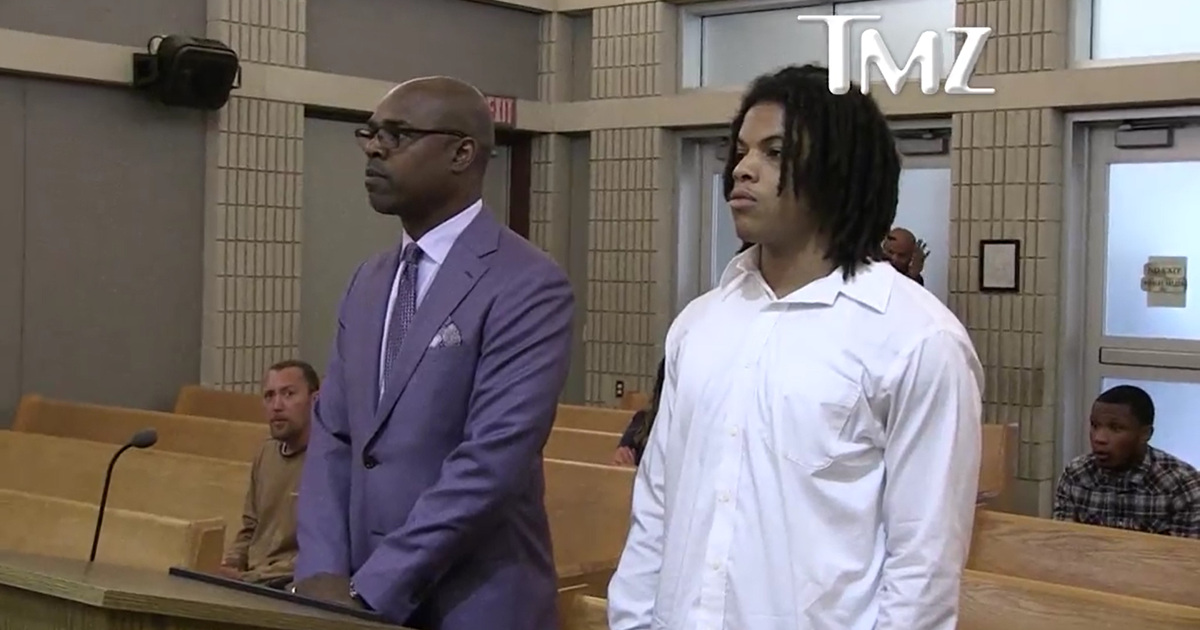 Wendy Williams' son appeared in court and entered his plea for the assault charge he obtained after being arrested for allegedly punching his father last month. Kevin Hunter Jr. pleaded not guilty.
Kevin Jr. appeared in the New Jersey courtroom Tuesday morning (Jun. 25) alongside his lawyer, while both of his parents reportedly waited outside in a car.
The prosecutor also asked the court for more time to "review factors in the case" and said that the case should be resolved by the next hearing. The intimation being a plea deal is on the table or that the entire case could be dismissed given that Kevin Hunter Sr. did not want to press charges.
Little Kevin was slapped with the assault charge last month after allegedly punched his father in the nose during a disagreement about his parents' impending divorce.
Despite Kevin Sr. not wanting to press charges, Kevin Jr. was still arrested and charged because it was a domestic incident.
Following the scuffle, Big Kevin accused Williams of "brainwashing" their son against him. However, the estranged couple is attempting to put their personal issues aside for their son.
"There's still love between us, regardless of the divorce," Williams told a friend.
It was previously reported that Williams and Big Kev would appear in court and quietly support their son together. However, the parents opted to wait in the car and not make a spectacle after being told their presence was not necessary.
Be the first to receive breaking news alerts and more stories like this by subscribing to our mailing list.