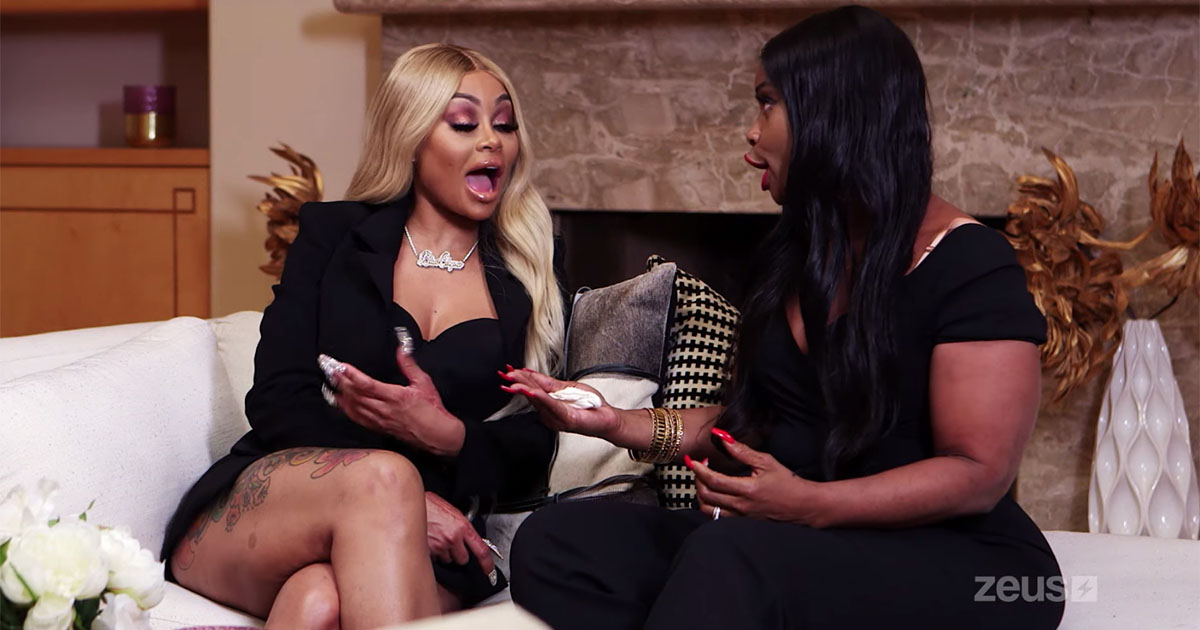 If you had the chance to catch the reality TV gem that was Rob & Chyna, then you might have had an inkling that Blac Chyna's upcoming reality show, The Real Blac Chyna, was going to be a thoroughly entertaining piece of hot-ghetto-mess television.
Let's set aside the debate about whether the histrionics and fights on the show are "real." Those of us who have been watching reality TV for years now are well aware that producers and writers shape and set up many of the confrontations that make up those "OH SHIT!" moments on reality TV.
But just like knowing the fact that wrestling is fake doesn't prevent people from turning into Wrestlemania, neither will being aware that reality TV isn't all the way real deter us from watching Blac Chyna and her toxic-ass mama, Tokyo Toni, duke it out on TV.
The supertrailer for Chyna's show was just released and I have to say, the supertrailer makes the show way more intriguing than the short clips that have been floating around on Instagram that past few weeks:
Interestingly, Chyna is supposedly an executive producer on this show and she has the right to say what will or won't be included as a result of this position.
If this is the stuff she's OK with being shown to the world, I wonder what the heck else we would see if Chyna wasn't blocking some stuff from making it into the final cut.
A few notable things we can tell:
1.) This show will deal heavily with the estranged relationship between Tokyo and Chyna as they attempt to mend fences between them.
2.) Rob and Dream Kardashian are nowhere to be seen in this show. This isn't surprising as recently, news broke that Rob had blocked Chyna legally from including Dream on the show.
3.) Chyna is still struggling with being famous and doesn't know how to navigate personal or professional relationships as a result.
4.) An exploration of Chyna's surgical and artificial enhancements. We see several shots of Chyna adjusting her wigs, jiggling her fake ass and getting Botox injections.
The biggest disadvantage Chyna has is the fact that this show is stuck on the Zeus Network, which I think is going to be tough for her as people definitely have streaming fatigue and don't have the patience or the dollars to sign up for yet another streaming service.
I wish this show would've landed on VH1 or WeTV where it belongs. But hey, maybe Chyna's trash-ass reality show is enticing enough to get Zeus the subscribers they're so desperately chasing after all.
Be the first to receive breaking news alerts and more stories like this by subscribing to our mailing list.