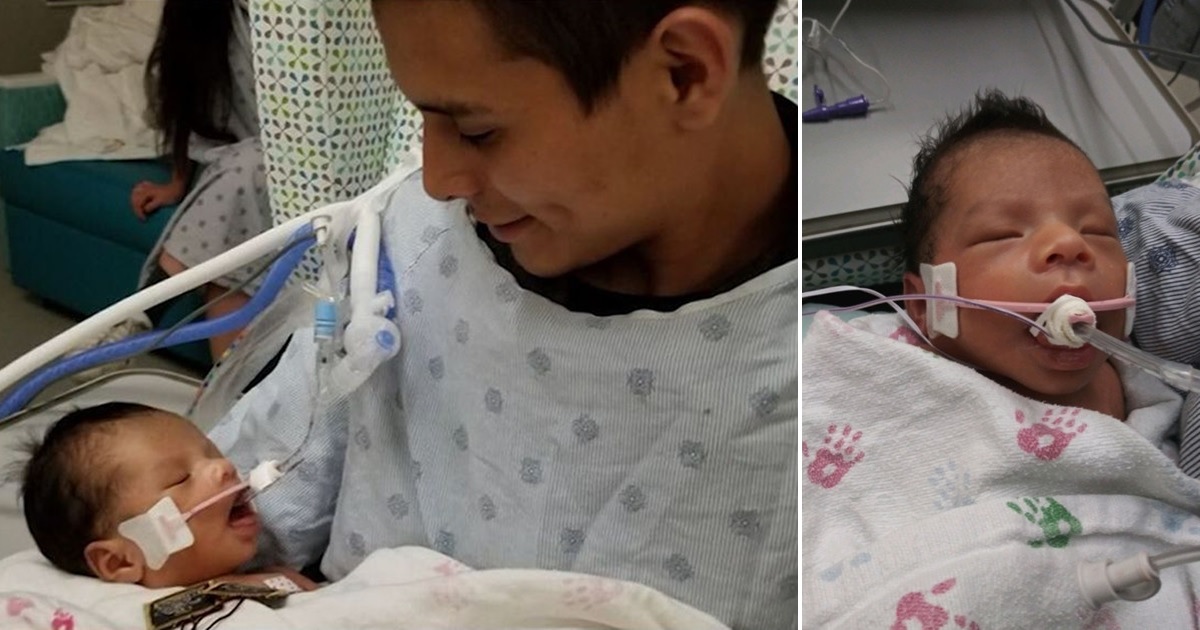 The baby left fighting for his life after being cut from his mother's womb by two women who strangled her to death has sadly passed away.
Baby Yovanny Lopez died today (Jun. 14) from a severe brain injury. A spokesperson for the family shared the heartbreaking news in a Facebook post.
It is with great sadness that we inform you of the passing of baby Yovanny Jadiel Lopez. He passed away this Friday June 14, 2019 from his severe brain injury.

Please keep his family in your thoughts & prayers as they go through this difficult time.
Yovanny had been in the neonatal intensive care unit for nearly two months since the brutal attack in April and had been showing signs of "zero brain function."
But his family was holding on to some hope earlier this month after Yovanny breathed on his own for the first time without a ventilator. He even opened his eyes.
"We were just praying and pray and he opened his eyes, and his dad said, 'Oh my God, he opened his eyes!'" a student pastor working with the Lopez family shared with CNN.
On April 23rd, Marlen Ochoa-Lopez (Yovanny's mother) was strangled to death by a sadistic mother-daughter pair who then used a butcher knife to cut the unborn baby out of her womb.
The elder of the killing duo posed as Yovanny's mother for nearly three weeks until DNA results proved Yovanny was Ochoa-Lopez's child during an investigation into her disappearance.
The mother-daughter pair were formally indicted earlier this week for first-degree murder and aggravated battery for the killing of Ochoa-Lopez. The elder's boyfriend was also charged with concealing a homicide. It isn't clear if they will also be charged for Baby Yovanny's death.
Our thoughts are with the Lopez family as they grieve the loss of baby Yovanny and his mother Marlen Ochoa-Lopez.
Be the first to receive breaking news alerts and more stories like this by subscribing to our mailing list.