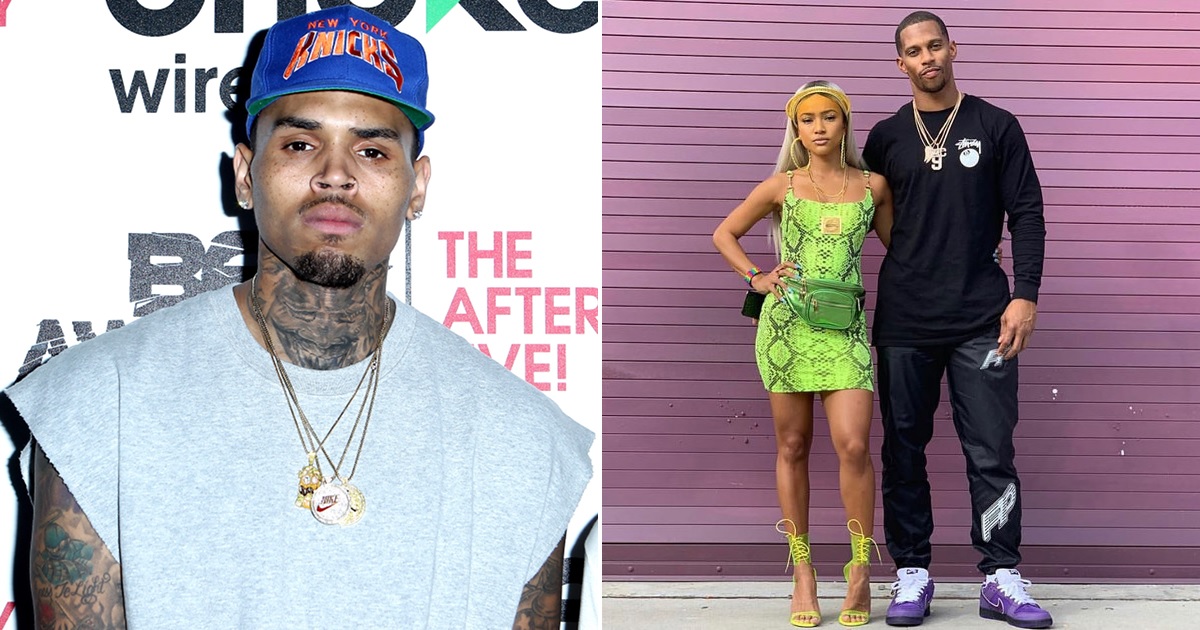 Karrueche Tran and Victor Cruz have been living their best lives and dating for almost two years, but that hasn't stopped Chris Brown from trolling his ex and exhibiting problematic passive-aggressive behavior.
Despite possibly having another baby on the way with his current girlfriend, Chris found the time to creep into Cruz's Instagram comments on Thursday (Jun. 13) after the retired NFL star posted a photo with Karrueche.
In the since-deleted comments, he slammed Cruz's style and told Karrueche to "upgrade him," adding that he meant "no shade" and was just jokingly "f**king around."
Chris later admitted on his own IG stories that Karrueche was on his mind, which is probably what sparked the trolling.
"Is it a sucka move to think about your ex?" he asked his followers.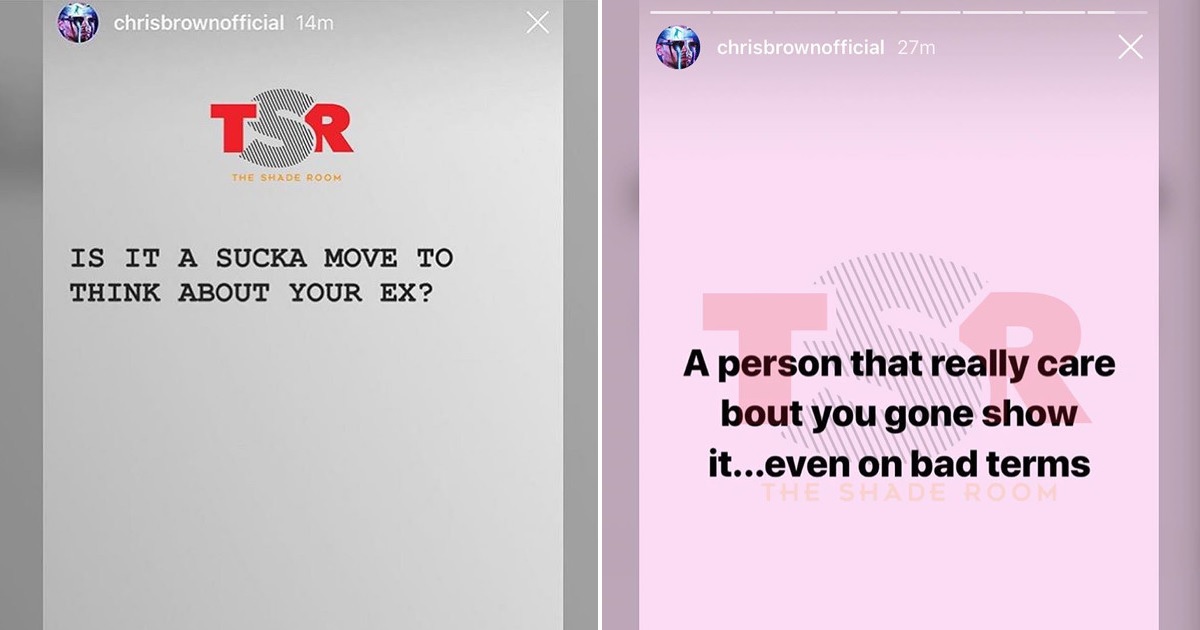 Recalling the rocky relationship between the former couple and Chris' controlling and abusive behavior, many on Twitter called him out for not being able to leave his ex-girlfriend alone and let her be happy.
Karrueche: WILL YOU LEAVE ME ALONE & LET ME LIVE MY LIFE?!

Chris Brown: pic.twitter.com/uCzogdoF4j

— nya threatt (@nyaaathreatt) June 13, 2019
Chris brown when he saw that IG pic of Victor Cruz and Karrueche. pic.twitter.com/BkEJKzOOpb

— Juniuer (@juniuer) June 13, 2019
it's been almost 5 years since karrueche left chris brown and he's still harassing her. and people still think that abusive, stalker-ish, crackhead behavior is cool ?

— jas ? (@lucidflaws) June 13, 2019
Live look at Chris Brown in Karrueche's comments pic.twitter.com/Edimro3cPl

— Wunderkind (@Carnage45__) June 13, 2019
Chris Brown is bipolar. There is nothing funny about him harassing Karreuche when at one point she had to have a restraining order against him.

— Shanini (@Shanini_2X) June 13, 2019
This Karrueche shit is triggering. I got an ex that pop up digitally like this. It's such a violation. And to have people talking about "he really loves her"—this world is sick.

— Breezy F Baby and the F is for Fluoxetine (@radsadblackbry) June 13, 2019
Let's all remember that Chris Brown beat the crap out of Rihanna in 2009 so why wouldn't he harass Karrueche – we all know he doesn't treat women right.

— Sam //WeightLoss + Beauty Blogger (@SamComparone) June 13, 2019
Chris Brown is telling Karrueche to upgrade her man

AS IF SHE DIDNT ALREADY WHEN SHE LEFT YOUR ASS

?????????? pic.twitter.com/DwyVwdtSwY

— Pop That Drama (@PopThatDrama) June 13, 2019
Chris and Karrueche broke up in 2015 after she discovered he fathered a child while they were still together.
However, following the split, she claimed Chris was threatening her and had been abusive during their relationship and was granted a restraining order in 2017.
Karrueche and Cruz have been dating since December 2017.
Be the first to receive breaking news alerts and more stories like this by subscribing to our mailing list.