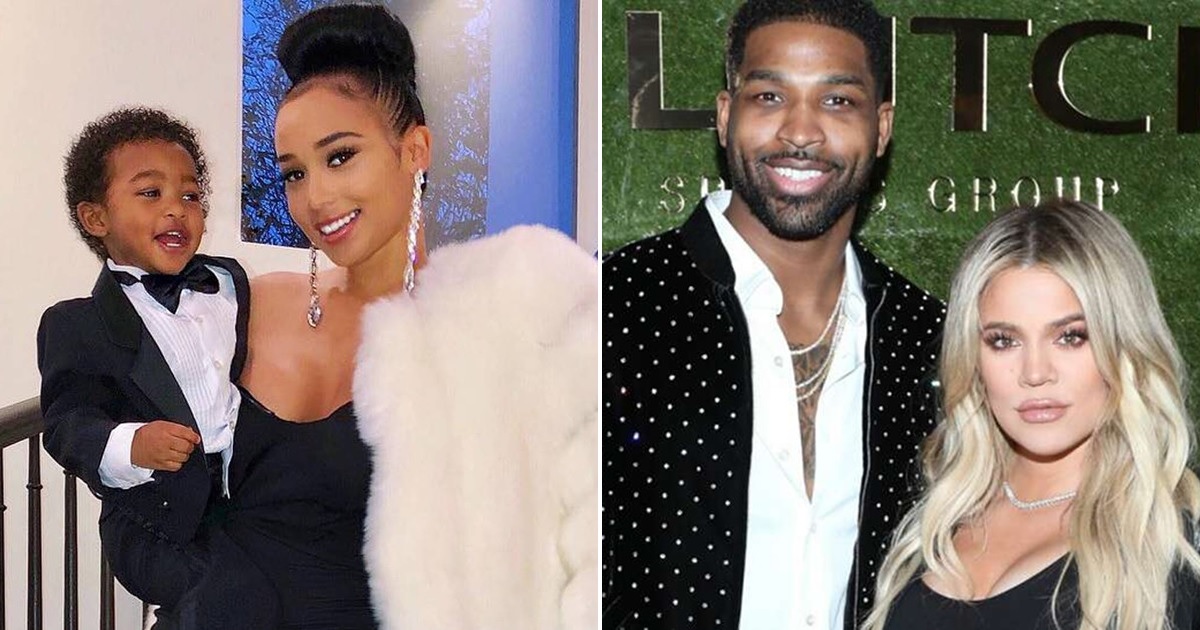 Tristan Thompson's first baby mama had finally broken her silence regarding speculation the Cleveland Cavaliers player cheated on her with Khloe Kardashian while she was pregnant with their son Prince in 2016.
Jordan Craig confirms the affair in recently obtained court documents and shockingly revealed that the betrayal caused "serious pregnancy complications" that left her on bed rest.
Radar Online obtained the documents of a November 2018 filing of Craig seeking child support from Thompson.
She says she was living an "extravagant" life in April 2016 when she found out she was pregnant with couple's first child, and that life was turned upside down just a few months later when the affair with Kardashian was exposed.
"Their relationship went viral and everything took a turn for the worst," Craig recalled in the documents.
"Every day several articles were published worldwide mocking my new unfortunate reality and my pregnancy would now become one of the most popular gossip headlines due to the woman Tristan was now publicly dating during my pregnancy."
The stress of the situation caused serious complications with her pregnancy and her doctor placed her on bed rest for her and the baby's sake.
"This brought an enormous amount of negative, unwanted attention and stress into my life, and more critically, into my pregnancy. My obstetrician ordered me to be on bed rest due to high levels of stress that eventually caused me to have serious pregnancy complications."
Craig also states in the documents that Thompson had a history of infidelity during their relationship. However, Thompson was desperate to have a child and told Craig that he would become a better man for their family.
But even after Craig found out she was pregnant, Thompson continued to cheat and she even saw paparazzi photos with one of the women she confronted him about whom he said he didn't know—possibly Khloe Kardashian.
Interestingly, the November 2018 court filing was around the time Tristan's cheating scandal with Kardashian was playing out on Keeping Up with the Kardashians. He was caught allegedly cheating on Khloe just days before she gave birth to their daughter True in April 2018.
The relationship ultimately came to an end this February when Tristan again allegedly cheated on Khloe with Kylie Jenner's best friend, Jordyn Woods.
Be the first to receive breaking news alerts and more stories like this by subscribing to our mailing list.