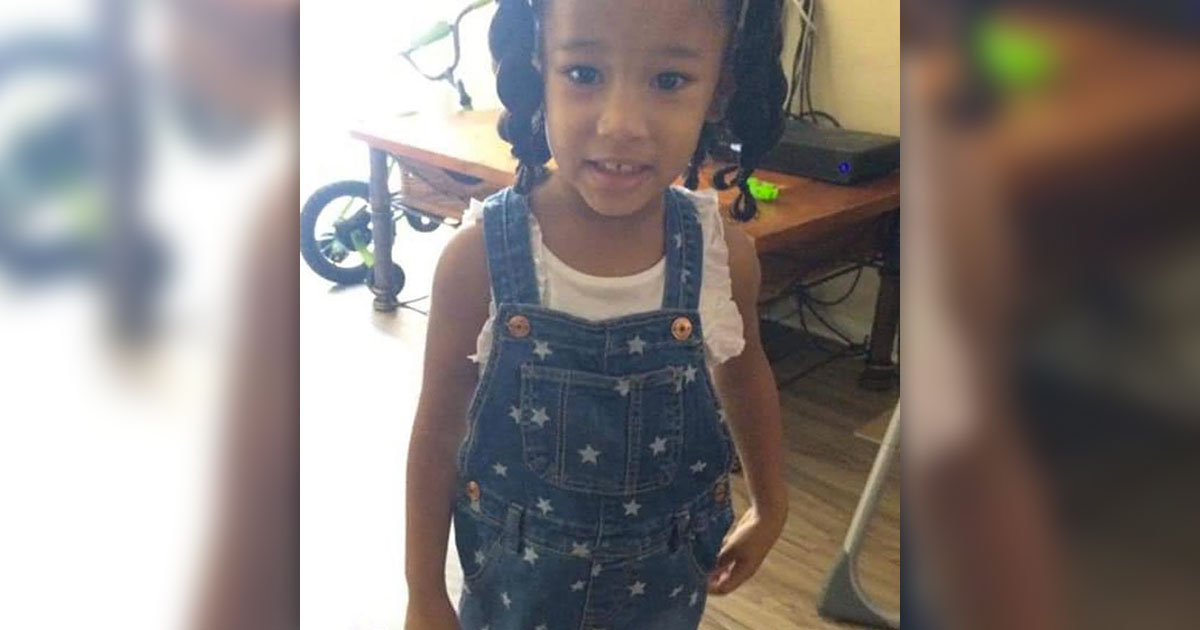 The month-long search for Maleah Davis is officially over as Houston police have confirmed that the medical examiner on Monday (Jun 3) positively identified the human remains found in Arkansas over the weekend as the missing 4-year-old.
Statement from Chief @ArtAcevedo regarding the identification of #MaleahDavis' remains. #HouNews pic.twitter.com/Brlan6WI8R

— Houston Police (@houstonpolice) June 3, 2019
Via Click2Houston:
The Harris County Institute of Forensic Sciences said the 4-year-old girl's cause and manner of death are pending further tests and investigation.

Houston Police Chief Art Acevedo said in a written statement that his office will continue to work with prosecutors to ensure those responsible for Maleah's death are brought to justice.

"The Houston Police Department will continue to work diligently with the Harris County District Attorney's Office and other partners to ensure the person(s) responsible for her death, and the attempted cover-up of her death, are held accountable to the fullest extent of the law," Acevedo said in the statement. "HPD will not rest until justice is served in this case."

Maleah Davis was reported missing May 4 by her stepfather, Derion Vence. He was arrested seven days later on a charge of tampering with evidence.

According to community activist Quanell X, Vence confessed to him that he dumped Maleah's body in Arkansas and that her death was the result of an accident.

Vence has been held in jail since his arrest.
Earlier today, we reported that a man who helped search for Maleah Davis said that her body was left in a plastic bag that had been run over by mowers. He said the child's remains were in such a terrible state that it will likely be "impossible" for the medical examiner to determine an official cause of death.
"It was a gruesome sight. It was a terrible sight to see. It took hours gathering up body parts and evidence," said Texas EquuSearch founder Tim Miller.
One image Miller said he couldn't shake was seeing a little pink barrette among the remains thrown out like trash on the side of the road. He said he was "99.9 percent" certain that the remains belonged to Maleah.
While Miller hoped that this story would have a much happier ending, he said can at least find solace in knowing that they were able to bring the little girl home so that she can finally be laid to rest.
"I don't regret one minute of one day that we searched," said Miller.
Houston community activist Quanell X said Derion Vence, the former fiancée of Maleah's mother, Brittany Bowens, and the last person who was with Maleah when she was alive, told him that he killed her on accident and also admitted to dumping her body off a road in Arkansas.
According to Quanell, Vence and Bowens had gotten into an argument while Maleah was in his care, and when Bowens allegedly called Vence gay, he "snapped" and took his anger out on Maleah.
Quanell said Vence told him he put Maleah's body in a trash bag, put the trash bag in the trunk of his car, and then drove to Arkansas before dumping the bag in a wooded area.
Vence was seen on security cameras leaving the family's apartment with a laundry basket with a black trash bag inside just one day before reporting Maleah missing and a few days after the last time she was seen alive.
On Friday (May 31), police found a black garbage bag "with a foul odor" and containing bones and blood off I-30 in Fulton in Hempstead County, in the southwest part of Arkansas. They confirmed that the remains belong to a child, but couldn't confirm the child's identity, pending an autopsy.
Derion Vence was arrested and charged with tampering with a human corpse in connection with Maleah's disappearance and remains in jail.
Be the first to receive breaking news alerts and more stories like this by subscribing to our mailing list.