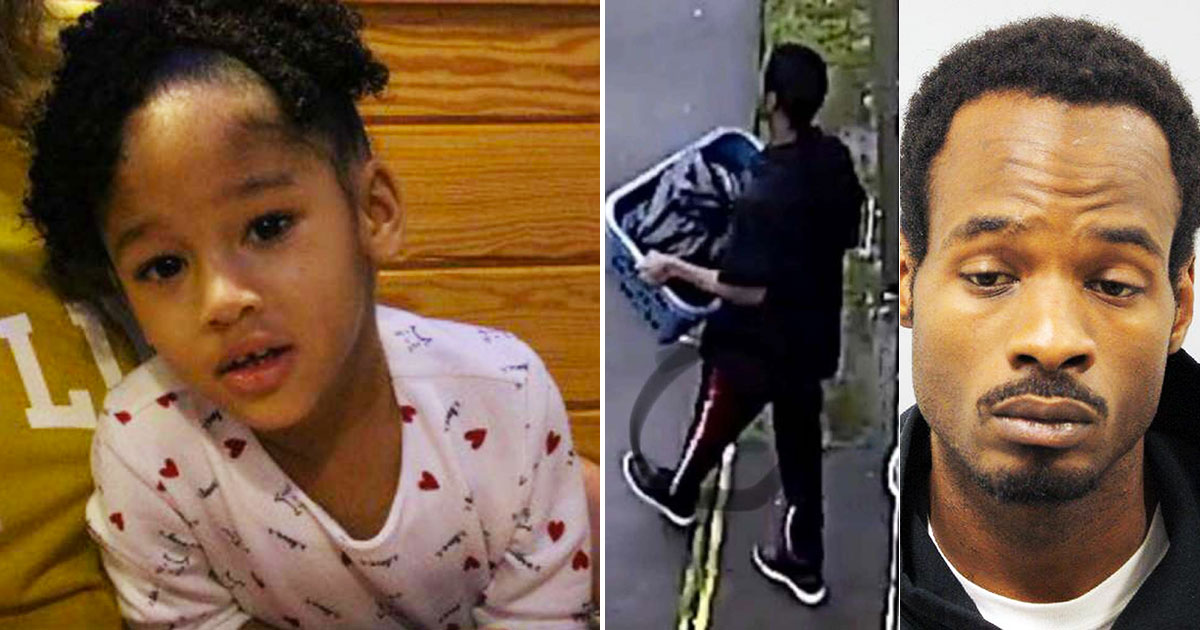 Amid the search for Maleah Davis, police confirmed that a black garbage bag with remains found in Fulton, Arkansas were those of a child.
The news comes not long after it was revealed that Maleah's stepfather, Derion Vence, had allegedly confessed to dumping Maleah's body remains in Arkansas after she died by accident.
Community activist Quanell X, who advocated for Maleah's mother, Brittany Bowens, told ABC13 Eyewitness News of the discovery. Hours earlier, Quanell told reporters that the suspect in the disappearance, Derion Vence, confessed that the girl died by accident and her body was dumped in Arkansas.

Hempstead County Sheriff James Singleton added a road crew in Fulton, Arkansas, located the bag with a foul odor.

It's not yet confirmed whether the remains belong to the little girl. Houston police said they were sending officers to the area.

On Friday, Quanell, told reporters about the new information he claimed to have received from Derion Vence, the suspect in Maleah's disappearance.

Quanell said he met earlier in the day with Vence, who has been behind bars since May 11. Among the key details shared with reporters, Quanell said Maleah is dead as a result of an accident. He did not specify how she died.

"All I can say is he told me it was an accident, and that she is dead and where he dumped her body," Quanell said.

Quanell met with reporters in a southwest Houston parking lot where he also met with Texas EquuSearch and detectives about what Vence told him.

Quanell withheld where he was told the body was dumped, only to say it was somewhere in Arkansas. He added that Vence was specific about the "distance and time" of the body's location.

"He said he pulled over in Arkansas, got out of the car, walked off the side of the road, and dumped her body off the side of the road," Quanell said.

Quanell also revealed that Maleah's body was dumped there "early on," possibly indicating shortly after when the girl was first reported missing. The time of her death was not indicated.

Pressed on whether he believed Vence's latest story, Quannell was confident this is truthful. "I think it's the truth. I don't think he was lying to me. I think he was telling the truth. Many men have confessed to this type of crime," he said.

Tim Miller of Texas EquuSearch added that he thinks the details are true enough to move the search to Arkansas. He added he didn't believe many searchers would be needed based on their information.

Harris County District Attorney Kim Ogg weighed on the new developments, adding there has not been a plea deal in the case. Ogg's office released this statement:

"Let's let search teams do what search teams do. We have spoken with the defendant's lawyer and there is no agreement. We continue to work with the Houston Police Department to bring justice for Maleah Davis."
Maleah was last seen alive on the morning of April 30th, the same day her mother left town for a funeral. Surveillance cameras captured Vence bringing Maleah to the apartment (below left) around 8 a.m.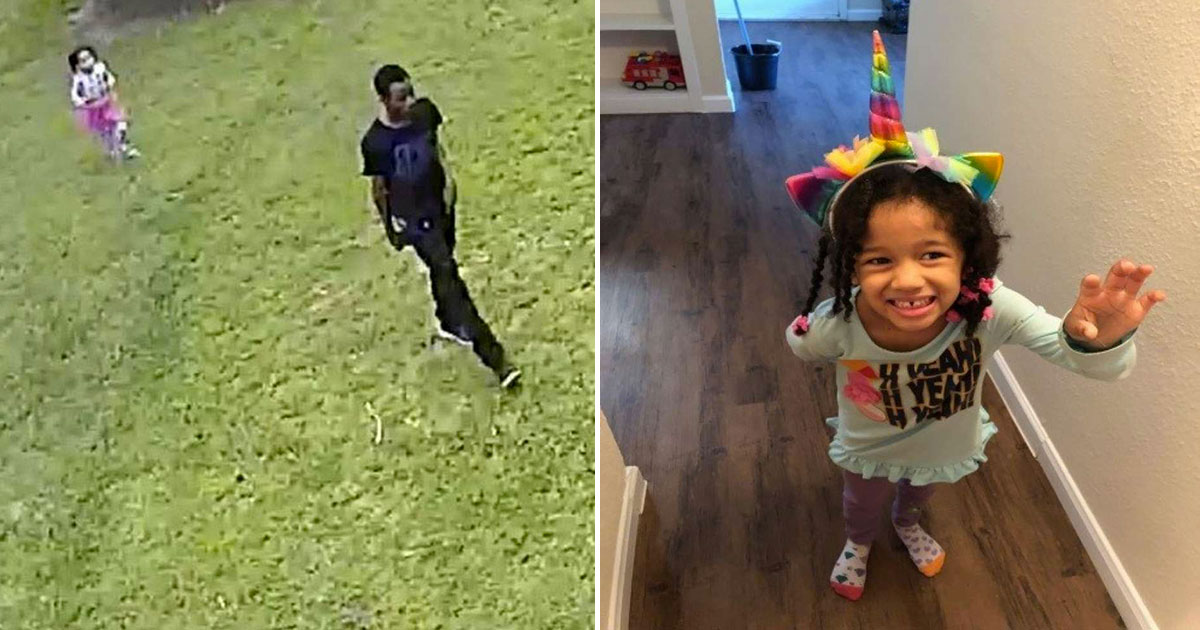 Maleah was never seen leaving the apartment and Vence was never seen with her after that morning. Later that same day, Vence was seen on surveillance video recorded by a neighbor walking through the apartment complex alone.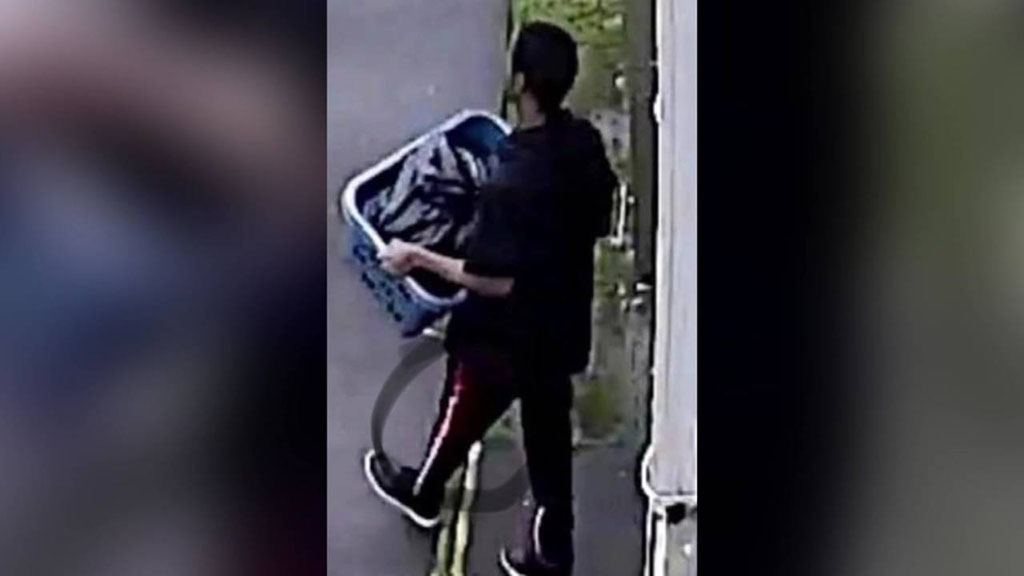 Surveillance cameras also captured Vence leaving the family's apartment alone around 1:40 p.m. on May 3rd (above) carrying a laundry basket with a black trash bag inside.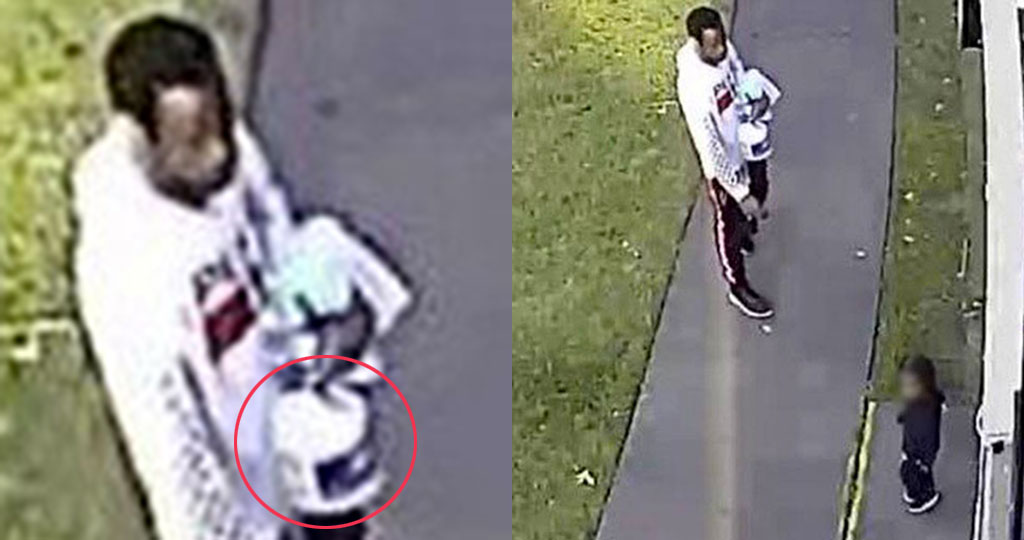 Another surveillance photo from May 3rd shows Vence and his 1-year-old son leaving the apartment at 6:47 p.m. (above), around the same time Vence said he left for the airport to pick up Maleah's mother from the airport. Maleah isn't seen in the image, and Vence appears to be carrying a bottle of bleach.
Investigators said after searching the family's home, they found blood that matched Maleah's DNA that was taken from her toothbrush. Houston police also said they later found the laundry basket and a can of gas in the trunk of the Nissan Altima Vence had reported stolen.
Police said two canine officers trained to sniff out the scent of dead bodies were brought to the car, and both dogs reacted to the trunk, indicating that they sensed human decomposition inside the vehicle.
When Vence and the kids didn't arrive at the airport on time, Bowens had another family to pick her up from the airport. After not hearing from Vence, she filed a police report the morning of Saturday, May 4th, and an Amber Alert was issued for Maleah on May 5th.
Community activist Quanell X previously said, while speaking on behalf of Maleah's family, that Vence "dismembered" the 4-year-old girl.
"Many people did not know that he had dismembered this beautiful baby," Quanell X told KHOU. "There was blood spatter evidence around the drainage area of the house. Why would human body tissue be in the drain system?"
Be the first to receive breaking news alerts and more stories like this by subscribing to our mailing list.