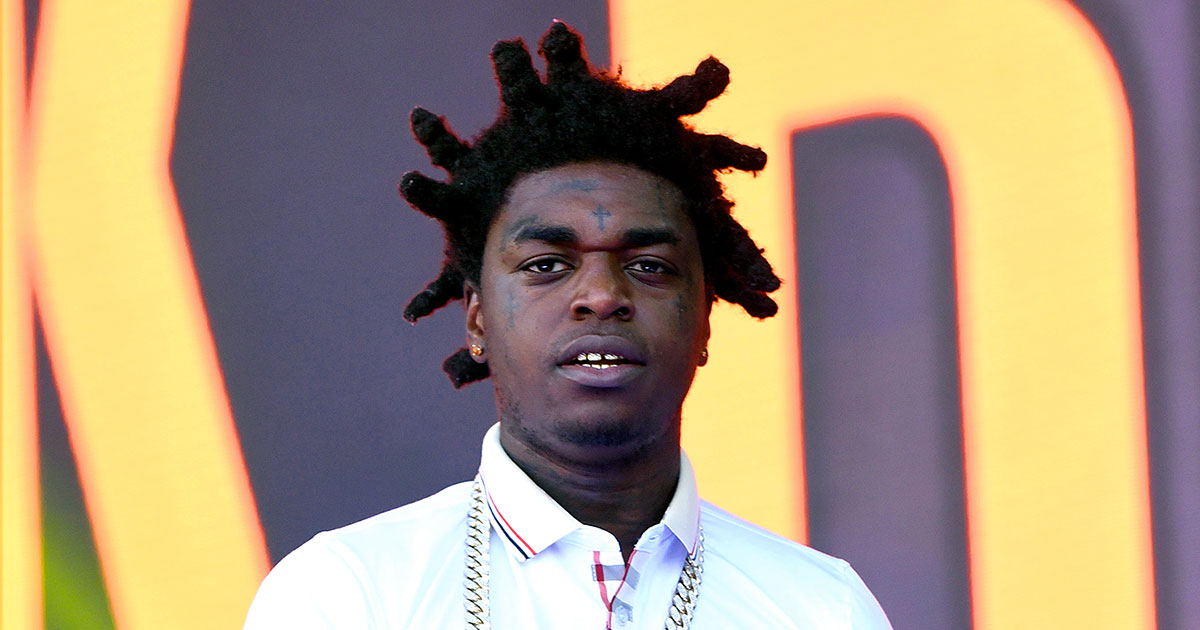 Kodak Black will remain in a Miami, Florida jail after a judge ordered him to be held without bond following his arrest earlier this month for weapons charges, saying that the rapper is a "danger to the community" and should be detained until he goes to trial in August
CBS Miami reports:
Federal prosecutors went to court Wednesday to appeal a judge's decision to release the 21-year-old Pompano Beach native on $550,000 bond.

The rapper, whose current legal name is Bill Kapri and who was born Dieuson Octave, was arrested before his scheduled festival performance at the Rolling Loud festival this month in connection with an earlier weapons purchase.

U.S. District Court, Judge Federico Moreno said the rapper was a "danger to the community" based on his lengthy criminal record and should be detained until trial and set an August trial date.

Black previously pleaded not guilty to falsifying information on federal forms to purchase three firearms.

Authorities are investigating three unrelated shootings in the Miami area with possible connections to the festival. Authorities also say one weapon purchased by Black was found at the scene of a shooting in nearby Pompano Beach.

In Florida, he has been charged at different times with drug and weapons possession, armed robbery, sexual assault, probation violations and fleeing from officers, but Black has never done significant prison time.

He also faces drug, weapons and sexual assault charges in other states.
Kodak was arrested in Miami on May 11th right before he was scheduled to hit the Rolling Loud stage for allegedly lying on his Firearms Transaction Record (Form 4473).
According to the feds, Kodak lied on his form on not just one, but two separate occasions when he purchased three firearms from Lou's Police Distributors gun store in Hialeah, Florida earlier this year.
On the part of the form that asks if the person filling it out is under indictment, Kodak reportedly checked "no," despite his previous indictment for criminal sexual conduct for a 2016 case in South Carolina.
Kodak faces 10 years in prison if he's convicted of falsifying information on federal forms.
Be the first to receive breaking news alerts and more stories like this by subscribing to our mailing list.