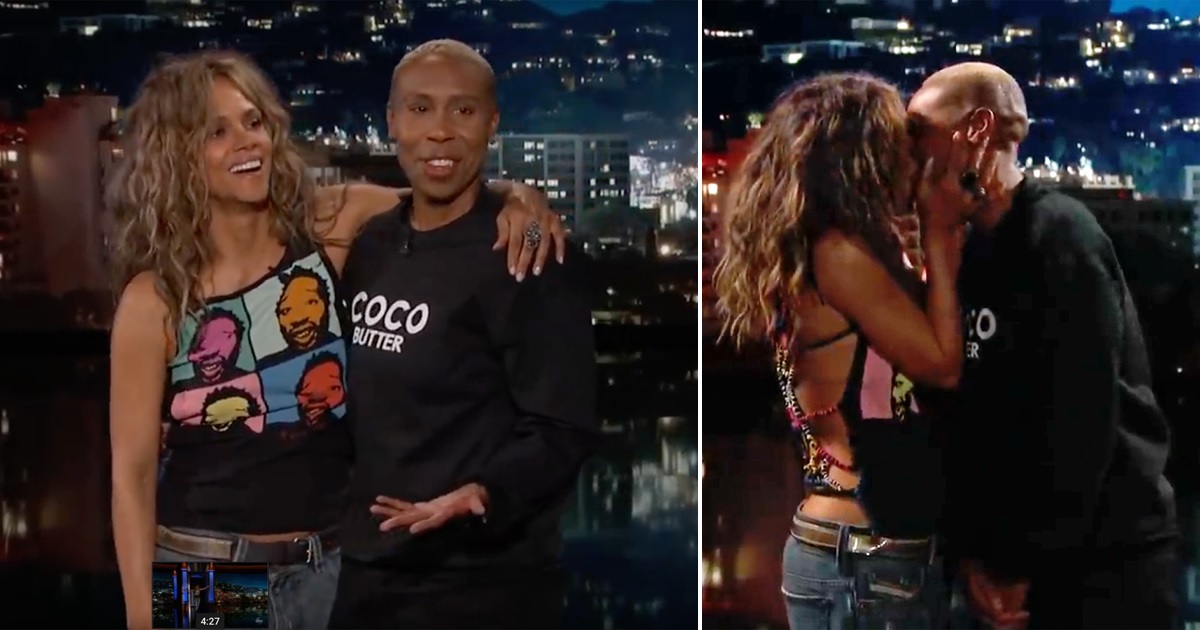 Lena Waithe asked for the Halle Berry juice and she most definitely got it!
No caption necessary. Just tune in y'all. @halleberry @JimmyKimmelLive pic.twitter.com/ghD7M4wlDU

— Lena Waithe (@LenaWaithe) May 23, 2019
Waithe made her late-night hosting debut by guest hosting Jimmy Kimmel Live! last night (May 22) and though she was doing well with her opening monologue, the Emmy winner felt like she needed a little more inspiration. So, she pressed the Berry Button.
Halle Berry then appeared, dressed casually and a little flushed from "rushing" right over because her good friend was in need. "Now that I'm here, baby, what can I do for you?" Berry asked.
"I need some inspiration. Like that Oscars speech you gave, that got me hyped," Waithe said, referencing Berry's emotional Oscar speech in 2002. "I need you to give me some of that Halle Berry juice."
The lights dimmed and Berry began:
"Lena, you know I know you, right? We've worked together. So I know that you are a force of nature. You are a beautiful African American queen. Everything that is hers! Lena, tonight you are a writer, an actor, a producer and tonight you are a late-night comedian. And you about to slay!"
When Berry finished, she asked Waithe if she needed anything else. Waithe said she was good, but Berry wasn't finished.
"No, I think you need something else," she said as she took Waithe's face in her hands and planted one memorable kiss on the TV writer's lips.
Wow! Now, that's a fantasy fulfilled.
Berry and Waithe currently executive produce the BET comedy series, Boomerang, based on the 1992 film starring Berry and Eddie Murphy. The show was just renewed for a second season.
Be the first to receive breaking news alerts and more stories like this by subscribing to our mailing list.