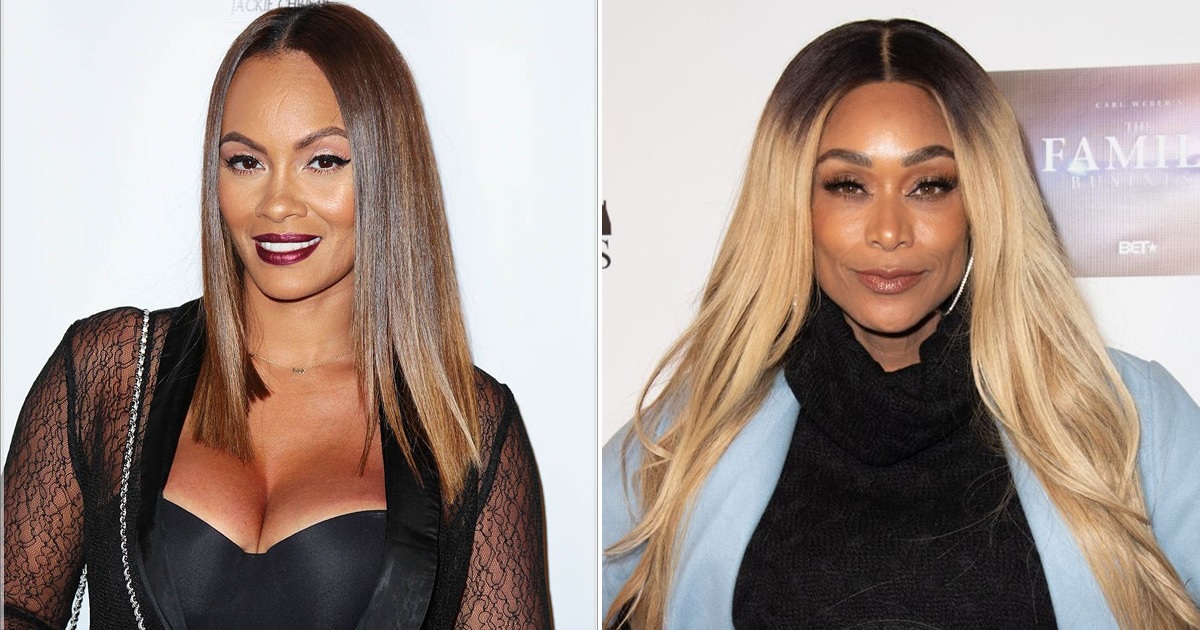 Basketball Wives stars Evelyn Lozada and Tami Roman are going in on each other and the new season hasn't even started yet.
Evelyn called out her co-star after she caught Tami leaving emojis on her baby daddy's (Carl Crawford) Instagram page.
"You avoided me all season because you didn't want me to EXPOSE your lies, but you have the nerve to be on my son's father's page," Evelyn wrote on her IG stories. "FAMILY OVER EVERYTHING!!!!! You tried it chicken!"
https://www.instagram.com/p/BxsUgX2hmnI/?utm_source=ig_embed
Calling her "toxic" and "bird brain," Tami responded to Evelyn's IG rant. She explained she left the rock hand emojis on Crawford's Megan Thee Stallion's post because it popped up on her Explore page and she was simply trying to support the female rapper.
She also advised Tami to move on from her ex and to stop lurking on his social media.
https://www.instagram.com/p/Bxsao6yhDft/?utm_source=ig_embed
Evelyn wasn't backing down and took to Insta to, once again, get at Tami, attempting to "expose all the #FakeNews [Tami] put out into the universe for attention!"
She also claimed that she wasn't lurking in her ex's comment section, but that he sent her what Tami left on his page.
https://www.instagram.com/p/Bxsl4txBqU5/?utm_source=ig_embed
Finally, Evelyn had enough. She left one more shady post and said she was done with the war of words.
"I will not go back & forth with a psycho stalker who has nothing to lose!" she wrote. "Evelyn you're sad."
If this social media fight is any indication, the on and off friends will definitely make sure the upcoming season of Basketball Wives is filled with drama and shade.
Be the first to receive breaking news alerts and more stories like this by subscribing to our mailing list.