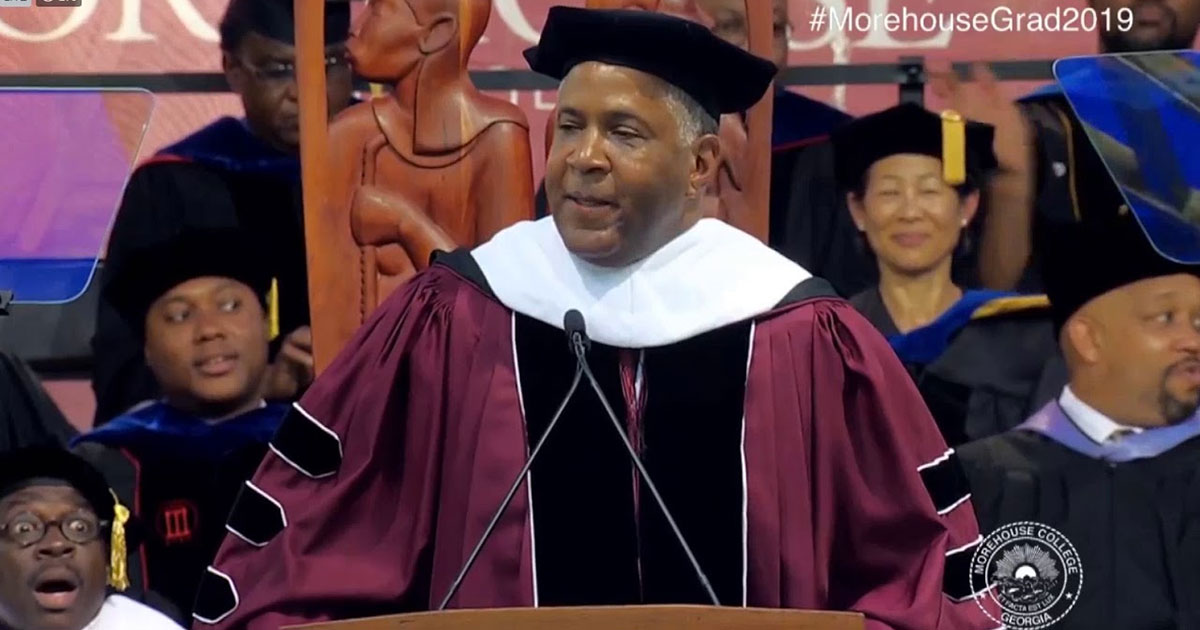 Morehouse College Class of 2019 will walk away from college 100% debt free … thanks to a promise from a VERY wealthy man who delivered their commencement speech Sunday (May 19).
Billionaire investor Robert F. Smith, who received an honorary doctorate at Morehouse College's Sunday morning graduation exercises, surprised the nearly 400 graduating seniors by pledging to pay the student loan debt of EVERY SINGLE ONE OF THEM.
"On behalf of the eight generations of my family who have been in this country, we're going to put a little fuel in your bus," Smith said. "This is my class, 2019, and my family is making a grant to eliminate their student loans."
As soon as Smith made that statement, the crowd went WILD and started chanting "MVP! MVP! MVP!"
Just look at this one guy's face: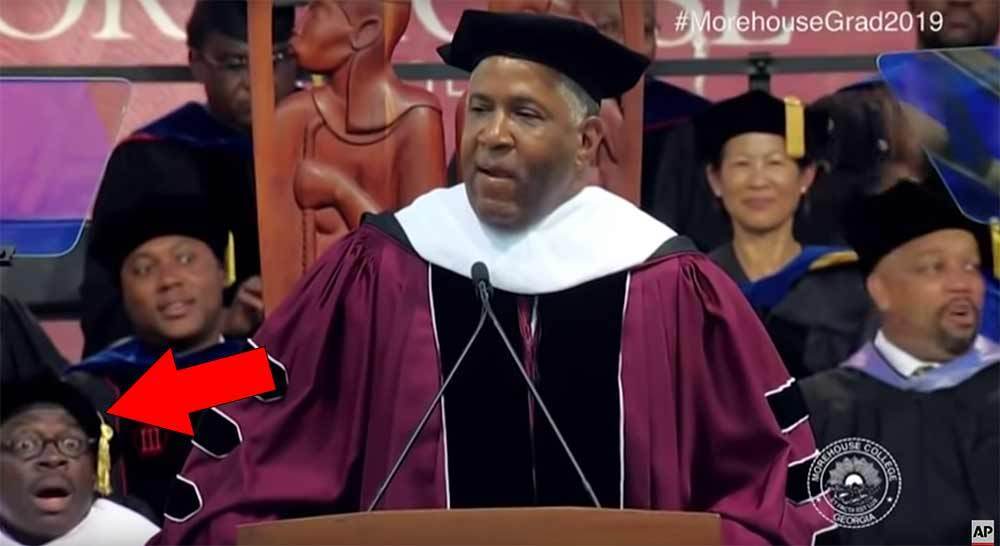 Smith went on to explain his donation, telling the students: "Now, I know my class will make sure they pay this forward … I want my class to look at these (alumni)—these beautiful Morehouse brothers—and let's make sure every class has the same opportunity going forward because we are enough to take care of our own community. We are enough to ensure we have all the opportunities of the American dream."
According to Morehouse President David A. Thomas, Smith's "liberation gift" (as Thomas put it) will cost around $40 million.
"When you have to service debt, the choices about what you can go do in the world are constrained," Thomas said (via CNN). "(Smith's gift) gives them the liberty to follow their dreams, their passions."
Be the first to receive breaking news alerts and more stories like this by subscribing to our mailing list.