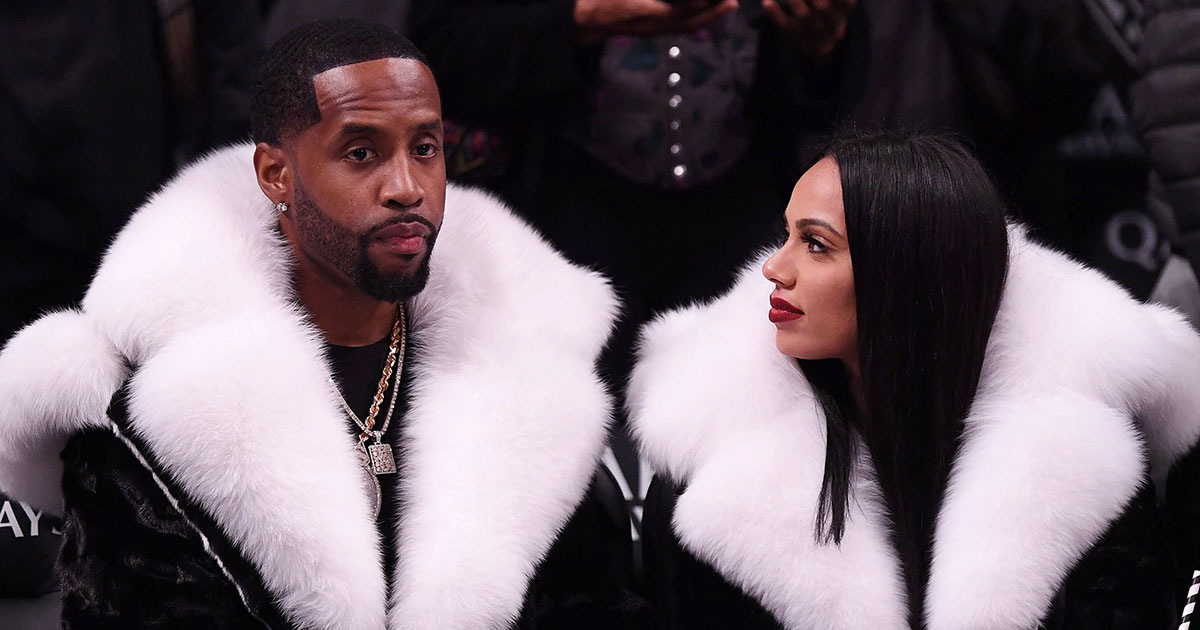 UPDATE: Erica Mena just posted a clip of Safaree's new "Boss Chick" music video on her Instagram, and he commented under the video calling her a "supporting lover."
So it looks like they're back on … for now.
https://www.instagram.com/p/BxkshZVnDy2/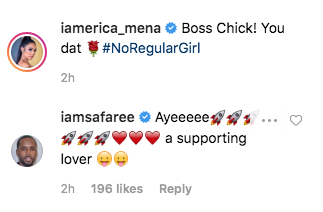 ---
Original story: While Safaree loves to proclaim that he is a talented multi-hyphenate mogul, he hasn't really made a significant impact on much other than his appearances across the various Love & Hip Hop franchises.
He started out on West Coast with Love & Hip Hop Hollywood but now, he's hanging out with his native New Yorkers over on Love & Hip Hop New York.
While he's over on LHHNY, he's decided to link up with Erica Mena, who was a former cast member of LHHNY.
They've been hot and heavy on social media, much to the chagrin of Joe Budden and Cyn Santana on the show, as Santana and Mena used to date on the show.
https://www.instagram.com/p/BwCiZaOpgp4/
This storyline played out on the show itself as Budden and Safaree butt heads over his decision to bring Mena along on a trip.
But Safaree might have rubbed his castmates the wrong way for no reason as it appears that he and Erica's relationship is dead and gone.
According to the rumor mill, Safaree and Erica Mena's relationship is broken off at the moment due to Safaree rekindling a relationship with his ex-girlfriend, Nicki Minaj.
MTO News reports the mess:
Last week, MTO News reported that Erica was dropping subliminal hints that she and Safaree's relationship was in trouble. Now we've confirmed, through one of Erica's friends, that she "FIRED" Safaree and ended their engagement.

According to one of Erica's closest friends, Erica dropped her reality star fiancé because she caught him having secret conversations with his ex-girlfriend Nicki Minaj and other women!!!

The friend explained, "Erica was always suspicious of Safaree, but he seemed like he was a good man."

But Erica's no dummy – she wasn't willing to trust Safaree blindly. Last month, our snitch tells us that Erica broke into his phone when he wasn't looking, and found some disturbing text messages between Safaree and women, including ex Nicki Minaj.

Erica's friend explained, "[Safaree] and Nicki are working together on a project, but the way they were talking and flirting it was not appropriate. Safaree told [Nicki] that he still loves her."

The friend continued, "When Erica saw that it was over."
So far, nothing OFFICIAL has been stated by either party, but they're not following each other on Instagram at the moment, so there's that.
MTO also notes that Mena wasn't wearing her engagement ring during a recent post on her IG stories (below), but again, that could've been for any reason.
The hardest part to believe about all of this is that they'd break up over Safaree texting Nicki Minaj.
It's very clear that Nicki has NO love for Safaree and even if they were on texting terms, given how love drunk she is with her new man, it's hard to see her returning Safaree's affections at this stage.
In other related news, if Safaree is indeed DUNZO with Mena, he might wanna let DJ Envy know so he can get unbanned from visiting Power 105.1.
The Coconut Oil Empresario recently took to Twitter to share that he'd been banned from the station:
Found out today that I'm banned from power 105.1 ?? it was all good just a week ago ?? ??

— @IAMSAFAREE (@IAMSAFAREE) May 14, 2019
For those who might be missing out on the connection: Mena was the mistress Envy was creeping with who nearly ruined his long-standing marriage to his wife, Gia.
Safaree has been a frequent visitor to The Breakfast Club but hasn't been back since he and Mena became an official item.
After stumbling, falling and tripping in his marriage, Envy has taken pains to avoid Mena like the plague so it's no surprise that he put the kibosh on Safaree once he became Mr. Erica Mena.
But hey, since it looks like their relationship is a wrap, I'm sure Safaree can get his Breakfast Club hall pass reinstated.
Be the first to receive breaking news alerts and more stories like this by subscribing to our mailing list.