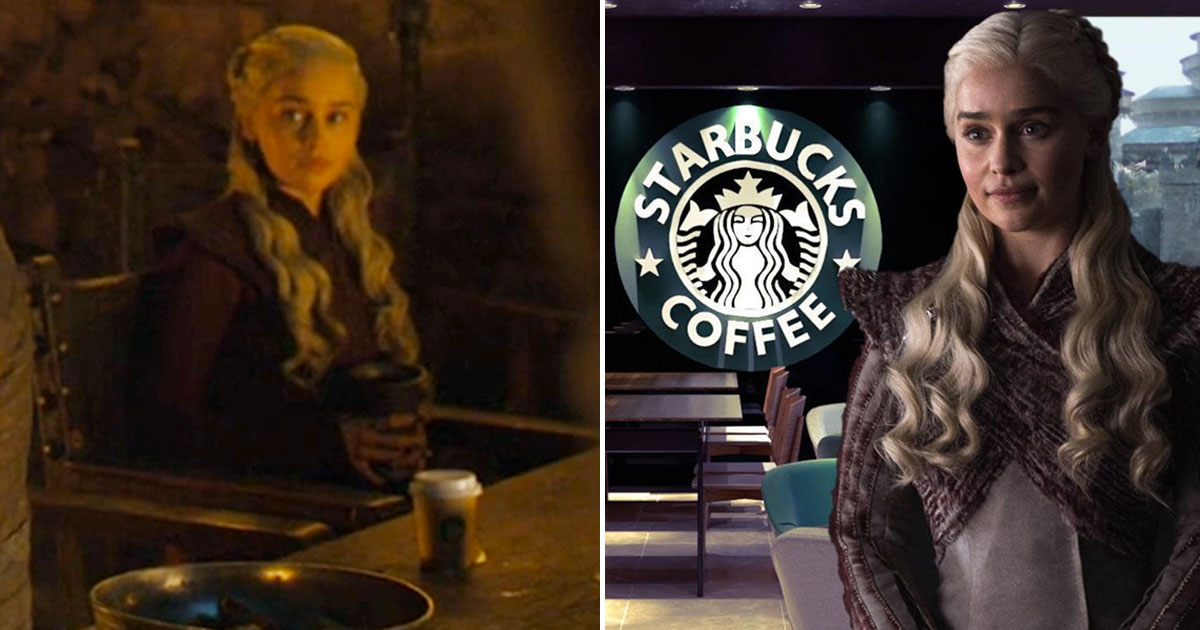 In possibly one of the biggest goofs in television history, a Starbucks cup was spotted in a scene on Sunday night's (May 5) episode of HBO's Game of Thrones.
After last week's "The Long Night"/Battle of Winterfell episode aired, fans took to social media to complain about how dark the picture was.
Well, it's obvious screens were a bit brighter for this week's "The Last of the Starks" episode because several eagle-eyed viewers noticed this:
Whoopsie lol pic.twitter.com/H25vfbDD6W

— Ilhan Omar is braver (@slippish) May 6, 2019
No, your eyes are not deceiving you. That right there is a whole Starbucks coffee cup sitting on the table of a show set literally thousands of years before Starbucks even becomes a thing.
The cup was spotted near the beginning of the episode while Dany, Jon Snow and everyone else in Winterfell were celebrating their huge victory over the Night King and the White Walkers.
Unsurprisingly, the production oversight inspired a number of hilarious Starbucks jokes from viewers on Twitter.
Check 'em out below:
Winterfell really got the first Starbucks in history. Crazy. pic.twitter.com/abslRqwZKr

— Matthew A. Cherry ? (@MatthewACherry) May 6, 2019