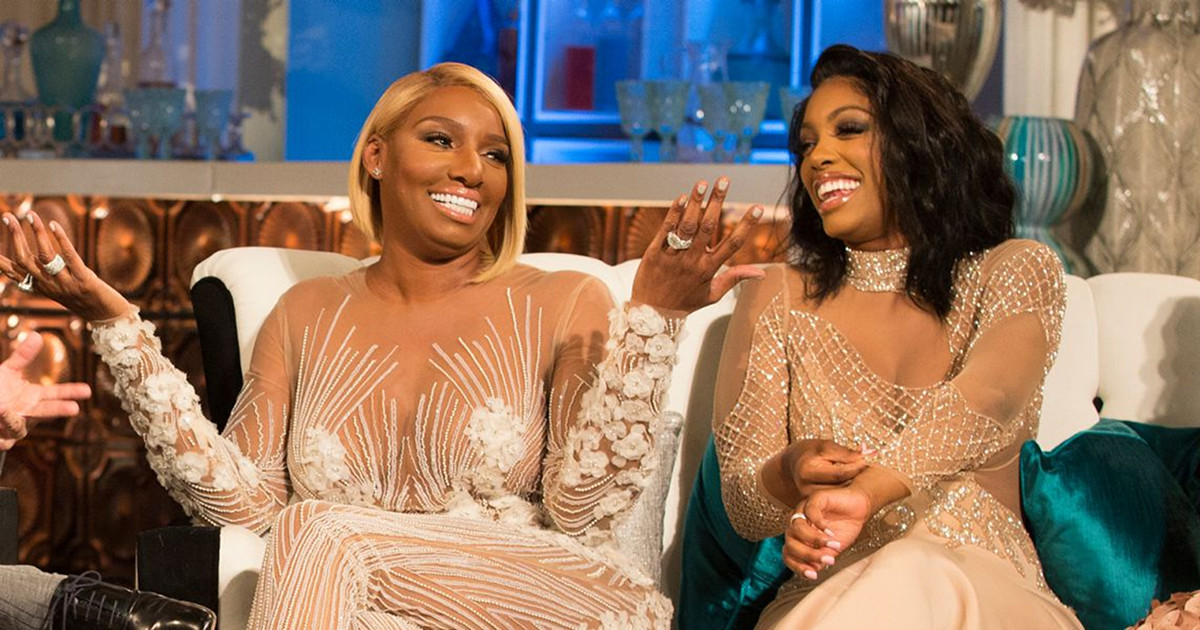 First, it was Kim Zolciak, then Cynthia Bailey, and now it seems Porsha Williams' friendship with NeNe Leakes is over.
The Real Housewives of Atlanta star says she doesn't think the bond she shared with Leakes being repaired anytime soon.
Williams recently spoke to Hollywood Life to give an update on the state of her relationship with Leakes after an alleged off-camera physical altercation in Leakes' closet and their blowout during the RHOA season 11 reunion.
The new mom dropped the bombshell that she has not spoken to Leakes to since giving birth to her first child last month. "I haven't heard from her at all," she said.
RHOA fans may also recall that Leakes admitted to not sending Williams a baby shower gift during the reunion. Williams was still pregnant at the time of the taping and told Leakes that she was hurt by her unsupportive friend.
Williams then unloaded on Leakes for her nonchalant attitude on the reunion.
"That makes me feel like any experience I have ever had with you was fake. For you to sit here and say, 'No, I didn't get you a gift,' and 'No, you're not my friend'," she said. "[T]hat sh*t f**king hurts."
In March, the two frenemies had a heated text exchange and Williams shared screenshots on social media.
"You lying ass big fat hungry bitch! You know I never put my hands on you!" Leakes allegedly wrote to Williams.
Hollywood Life directly asked Williams if she felt the friendship could be saved. "Not necessarily," she responded.
Williams explained that she's choosing to focus on the many blessing in her left that dwell on the what's gone down between her and Leakes.
"Right now, I'm still concentrating on being a new mom and my fiancé. I haven't really thought about it. When you're busy like this as a new mom, you really appreciate the support that is shown to you. If someone's not calling them, you're really not thinking about them."
Meanwhile, NeNe's own fans are calling her out for how she has been treating Porsha and Cynthia as her friendships with the two women crumble.
"You can never WIN when you play DIRTY! Stay woke #istaywinning," she captioned an Instagram post that was not well-received by her followers.
Though Williams isn't pressed to rekindle anything with Leakes, she does say that being a new mother has taught her patience.
She may extend that patience to her RHOA co-star … but maybe not until after her wedding to Dennis McKinley, which she revealed will be on New Year's Eve.
"I'm super excited to start that!" she said about planning the event.
Be the first to receive breaking news alerts and more stories like this by subscribing to our mailing list.