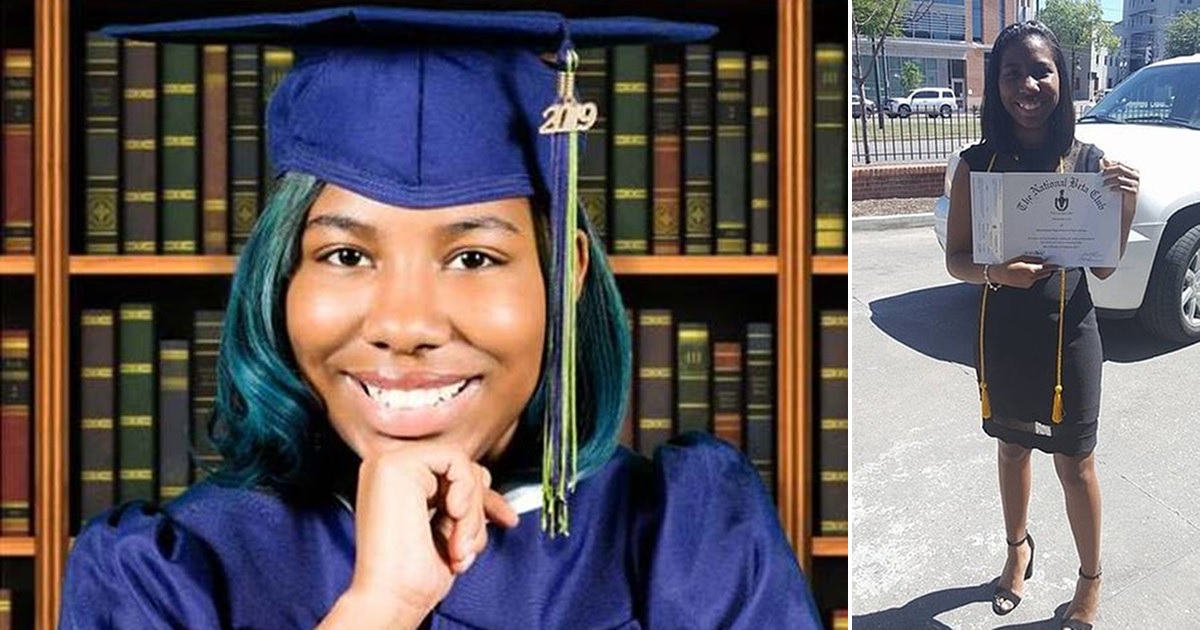 One New Orleans teen certainly has a bright future ahead of her after being accepted into 115 colleges and awarded more than $3.7 million in scholarships.
Antoinette Love, a senior at International High School of New Orleans with a 3.7 GPA, has reportedly received more acceptance letters and scholarship money than any other college-bound student in the country.
"I started applying in September, and just kept applying and applying until my tiny mailbox at home was suddenly overflowing with letter after letter and dozens of scholarship offers," Love told Fox 8 news in New Orleans.
Love, who wants to be an elementary school teacher, told CNN that she didn't keep count of many schools she had applied to, but wanted to see just how many she could get into. She was not prepared for the response.
"At first I didn't think I was going to get this many, but then they just kept coming and I was like, 'Oh my gosh,'" she said.
The 18-year-old had much to draw from for those application essays.
Her parents were just teenagers when she was born prematurely at 4.4 pounds. She's the oldest of five kids, was mauled by a dog when she was two-years-old, and her 15-year-old brother has cystic fibrosis.
She also works part-time at a shopping center in order to help raise her siblings and contribute to the household.
Despite the challenges, Love was committed to her academics. She's been inducted to the National Honor Society, National English Honor Society, National Senior Beta Club, and Rho Kappa National Social Studies Honor Society.
When she's not studying, Love explores her creative side through acrylic art and photography and is a member of her school's anime and video game clubs.
And guess what—she's still waiting to hear back from 12 other colleges.
Love has yet to choose which of the 115 schools she will attend in the fall, but Fisk University, Louisiana State University, University of North Texas, and Mississippi State University are all among her top choices.
She plans to visit several colleges and make her final decision by May 1.
#BlackGirlMagic
Be the first to receive breaking news alerts and more stories like this by subscribing to our mailing list.